Why Matthew Morrison's Role As The Grinch Has Fans Talking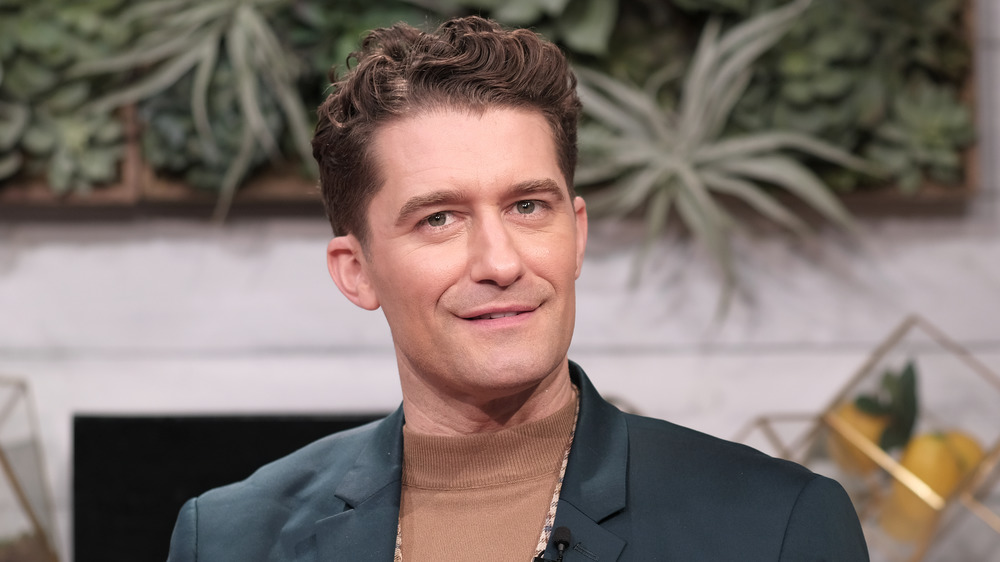 Dimitrios Kambouris/Getty Images
Fans of Matthew Morrison are a little uncomfortable with his latest role.
The Glee actor debuted as The Grinch in Dr. Seuss' The Grinch Musical! in December 2020, which aired on NBC. And much to fans' surprise, Morrison's portrayal of The Grinch was not exactly how viewers remembered the beloved (or hated) Christmas character.
Morrison told Entertainment Weekly, prior to the premiere of the show that was filmed in London, he hoped to bring some new villain energy to the role. "I didn't want The Grinch to be a good dancer," the actor revealed. "I took a lot from Joaquin Phoenix's performance in Joker, just going down those steps, like loose and [reveling in] abandon and just carefree and raw. I really felt like that was how The Grinch would dance. At first, I was like 'I don't think The Grinch dances'; it didn't feel very Grinch-y, but then I came up with that and it felt right."
Unfortunately for the actor, Morrison's Joker-inspired Grinch didn't feel so right either. Viewers took to social media to share how, despite the show carrying on the classic Grinch story, it may be Matthew Morrison who is stealing Christmas.
Matthew Morrison's 'sexual' portrayal of The Grinch made some fans uncomfortable
Arturo Holmes/Getty Images
In the debut of Dr. Seuss' The Grinch Musical!, actor Matthew Morrison brought all the whimsical, comedic Christmas anger in his role as the Grinch — but it was his added Joker-inspired moments that made fans "uncomfortable."
Viewers were quick to take to Twitter to comment on the actor's overly "sexual" portrayal complete with heavy breathing, moaning, and hip thrusts, according to Yahoo!.
"i'm literally gonna need to see my therapist after watching matthew morrison put so much sexual energy into the grinch," tweeted one fan. Others took note of Morrison's hip thrusting and how the movements weren't exactly how they remembered the Grinch.
"Is all this Grinch-y hip thrusting making anyone else uncomfortable?," tweeted another fan.
As in all television, an actor's greatest critic is his audience — and for Matthew Morrison, his audience wasn't thrilled. "Mathew Morrison is being sexual in the grinch. It's a choice. A good one? No," said one viewer.
therapist: matthew morrison as the grinch can't hurt you
matthew morrison as the grinch: pic.twitter.com/oWoN3aNAEe

— the rogue spn translator (@elliesvttler) December 8, 2020