The Real Meaning Behind Taylor Swift's Champagne Problems Lyrics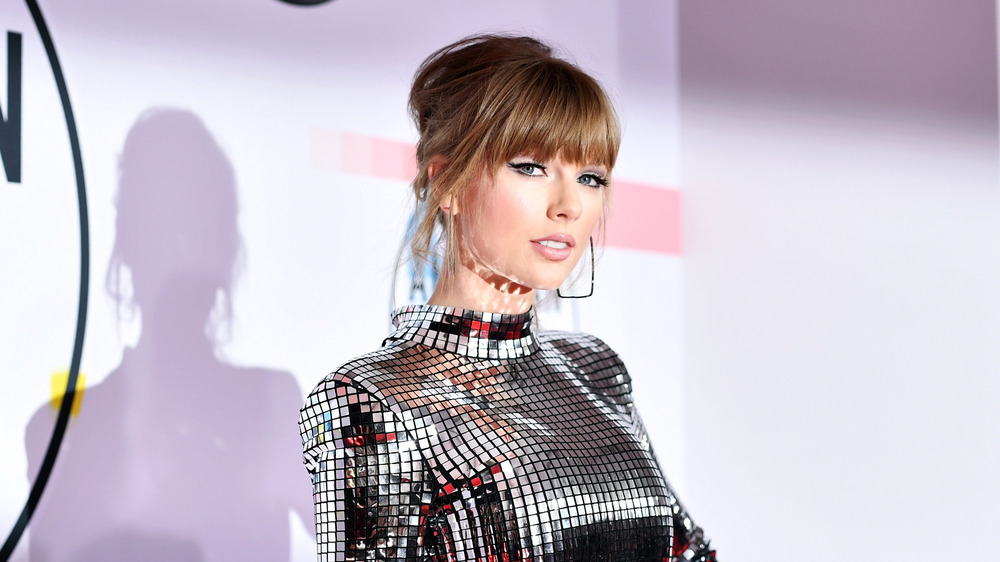 Emma Mcintyre/Getty Images
Singer-songwriter Taylor Swift stunned the world when she announced she would be releasing yet another album, Evermore, in December of 2020. Fans were both shocked and elated as Evermore trails closely behind Folklore in its release date, coming out only a few months later. In short: Swift has been very busy. 
Fans waited with bated breath to devour any possible breadcrumbs Swift might drop in her new work. But while many of her albums have been based on her personal life, she is adamant that, just like Folklore, Evermore is based on fiction, or as Swift refers to it in her album note as "17 tales," per Elle. So you know what that means. Sorry, Swifties! It doesn't appear that the rejected proposal Swift sings about in the new track, "Champagne Problems" has any bearing on her relationship with her current beau Joe Alwyn, also known as the mysterious "William Bowery."
So, what could "Champagne Problems" be about, if not a rejected proposal from Joe Alwyn? Keep reading after the jump to find out.
'Champagne Problems' is rooted in fiction -- not reality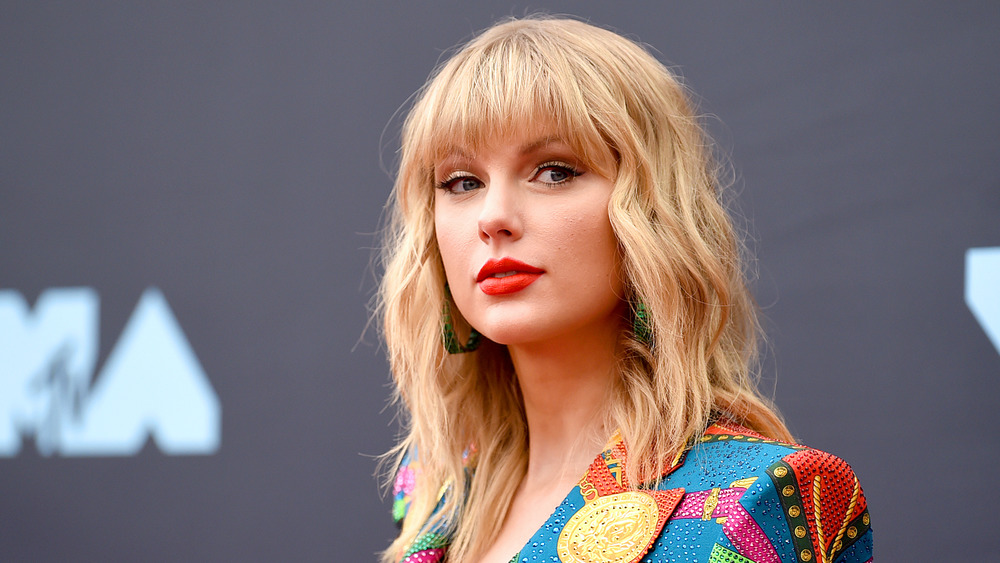 Jamie Mccarthy/Getty Images
In the Evermore album note, Taylor Swift writes that this track, which she co-wrote with Joe Alwyn, is "the one where longtime college sweethearts had very different plans for the same night, one to end it and one who brought a ring." Ruh-roh!
According to Elle, that should be the first clue for Swifties that "Champagne Problems" is definitely not about Swift's relationship with Alwyn. The two are certainly not college sweethearts, having been together for only four years. And the other big flashing sign that steers fans hot off the trail would be the fact that Swift and Alwyn are still very much together. Yep, it's true. 
During a rare moment while speaking with Entertainment Weekly near the end of 2020, Swift makes casual mention of her "boyfriend" being one of the very few to know that she was quietly working on Folklore. While it's possible that the couple would be able to work through a rejected proposal and continue on dating as boyfriend and girlfriend, oftentimes that's not the case. As the saying goes, you can't put the toothpaste back in the tube.
There ya have it, folks. While it's fun to romanticize the possibility that Swift and Alwyn — ahem, we mean William Bowery — co-wrote "Champagne Problems" after a painful rejected proposal, that theory is just not plausible. Especially since Evermore, along with its sister album, Folklore, is rooted in fiction. So much for those breadcrumbs...