Is Taylor Swift's 'Champagne Problems' A Nod To Katy Perry?
Larry Busacca/Getty Images
We couldn't help but wonder, right? Why would Taylor Swift name a track on her new album Evermore — the second surprise release of 2020 — the very same title as a track on friend-turned-foe-turned-friend Katy Perry's 2020 album? There's got to be something to this, right? These two are far too deliberate to chalk it up to coincidence.
Let's recap, shall we? In August 2020, Perry released Smile – her first new album in three years, which included a song called "Champagne Problems." The dance track sports a disco vibe and a positive message. "Now we know it's worth it. Now we're celebrating. I'm so glad we made it this far," Perry sings. "'Cuz baby, all we got are champagne problems now." Fans assumed the tune was about Perry and actor Orlando Bloom overcoming the relationship problems and welcoming their daughter, Daisy. That's sweet and cute.
But there's another relationship that's dogged Perry — her feud with Swift, which has made plenty of headlines and played out in both artists' music over the years. The two singer-songwriters very publicly made amends in Swift's "You Need to Calm Down" video in June 2020, but c'mon, we could not calm down when Swift debuted her very own song called "Champagne Problems" on Evermore, released Dec. 11, 2020. 
Is it a nod to Katy Perry? Let's take a closer look at what's bubbling up in this curious track.
Is trouble bubbling between Taylor Swift & Katy Perry again?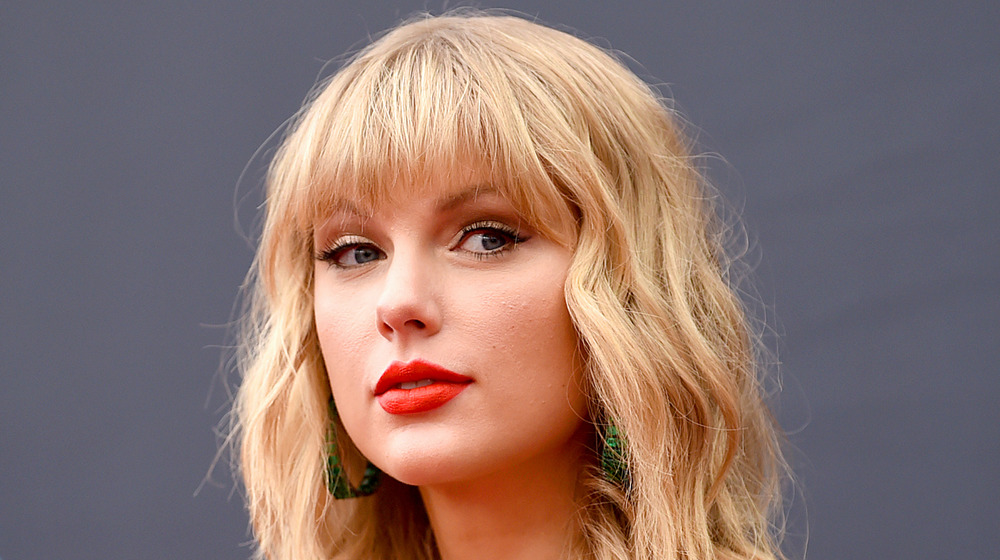 Jamie Mccarthy/Getty Images
Katy Perry and Taylor Swift may both have "Champagne Problems," but the issues bubbling up in Swift's new song, released Dec. 11, 2020, via her Evermore album, are much darker than those Perry grooved to on the identically-titled track off her Smile album, released in August 2020.
Perry sang about a romance that overcame its issues, while Swift appears to be reflecting on a question ... and an answer that broke someone's heart. "Your mom's ring in your pocket. My picture in your wallet. Your heart was glass I dropped it. Champagne problems," she croons. The official lyric video shows a ring discarded in a flute of bubbly.
Before followers heard Swift's song, many had wondered if the matching titles hinted at some sort of collaboration with Perry. That's not the case. Adding intrigue to the situation: The day before Evermore's release, Perry just so happened to post a message on social media pertaining to feuds. "The reveal about holding a grudge is that it gets heaviest for the person holding it," she tweeted. 
That was enough to make fans wonder if there were fresh problems brewing between these two. But before you draw a conclusion, there are a couple more things to consider about all these decidedly first-world woes.
Taylor Swift singing about 'Champagne Problems' is nothing new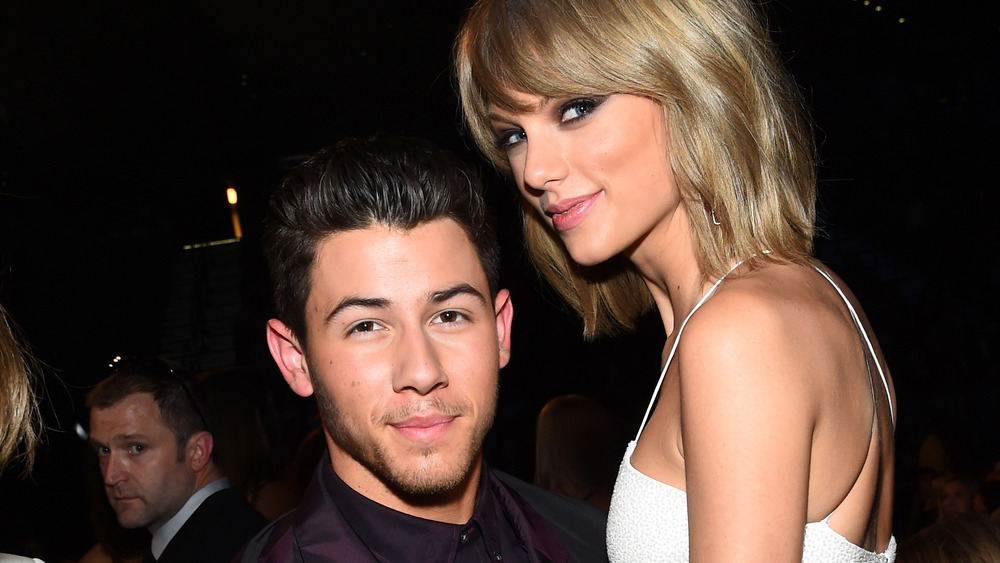 Larry Busacca/bma2015/Getty Images
Yes, Taylor Swift and Katy Perry are both known for crafting songs that feel like journal entries and projects that make for great Easter egg hunts but (Gasp!) could it be that both women naming a song "Champagne Problems" is just an unremarkable coincidence or (Gasp! Gasp!) a very unoriginal decision?
Paper magazine reminds us that fellow pop stars Nick Jonas and Meghan Trainor have also released individual tracks titled "Champagne Problems." Oh, well that's no fun, is it? Before you go looking for some sort of mystic connection between all four artists — a love parallelogram of bad blood (Gasp! Gasp! Gasp!) — we should probably insist that you consider another, more reasonable possibility. 
"Sadly, the most likely explanation is that all of these rich popstars are experiencing separate champagne problems in their respective yachts, mansions etc." reports Paper mag. "Hollywood can be hard!"
That said, Swift's Evermore,  her ninth album — a surprise released Dec. 11, 2020, just days before her 31st birthday — certainly offers plenty of fascinating material to unpack.