The Real Meaning Behind Taylor Swift's Long Story Short Lyrics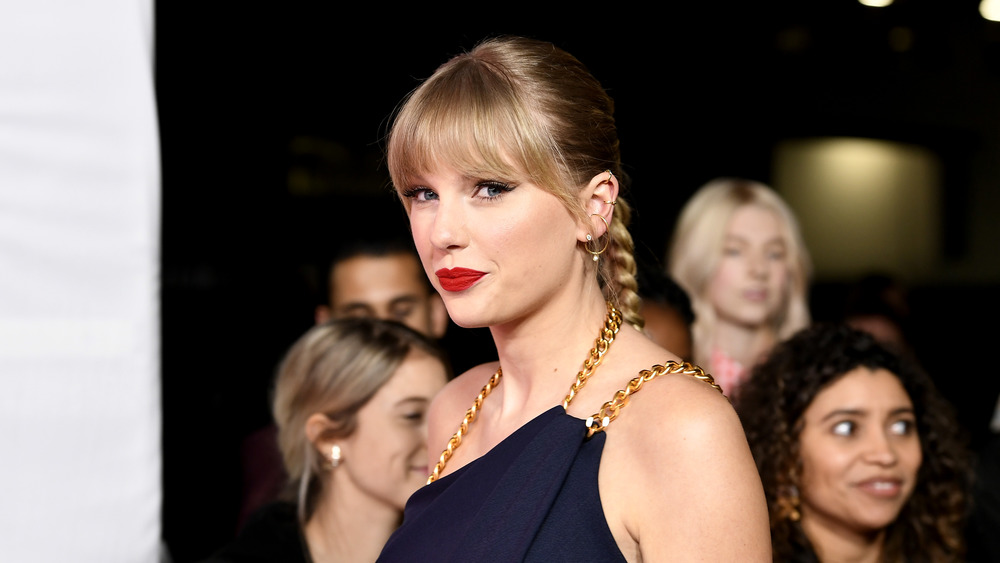 Frazer Harrison/Getty Images
Known for writing deeply personal songs about her life, Taylor Swift has developed a "reputation" for laying it all out on the table. While her lyrics from her previous albums are a blatant reflection of her struggles — like Speak Now's "Dear John" or Red's "All Too Well" or "Out of the Woods" from 1989 or her Reputation single "Look What You Made Do," which is rumored to be about her feud with Kim Kardashian and Kanye West. (For those who need a refresher, back in 2016, Swift wasn't too happy when West claimed to have "made that b**** famous" — referring to his 2009 VMAs faux pas with the young starlet — but Kardashian stepped in and released a recording of Swift seemingly agreeing to the lyric.) However, the tracks of Swift's surprise album Evermore, which dropped on Dec. 11, 2020, are meant to be a little more cryptic. She stated on Twitter that the songs are "imaginary/not imaginary tales."
Of course, Swifties have read through the lyrics of her song "Long Story Short" and are convinced the track is about her relationship with Tom Hiddleston, whom she dated during the throes of her feud with the Kardashian-Wests in 2016. Keep scrolling to see why fans think the new song on her Evermore album is not a work of fiction.
Why do fans think Long Story Short is about Tom Hiddleston?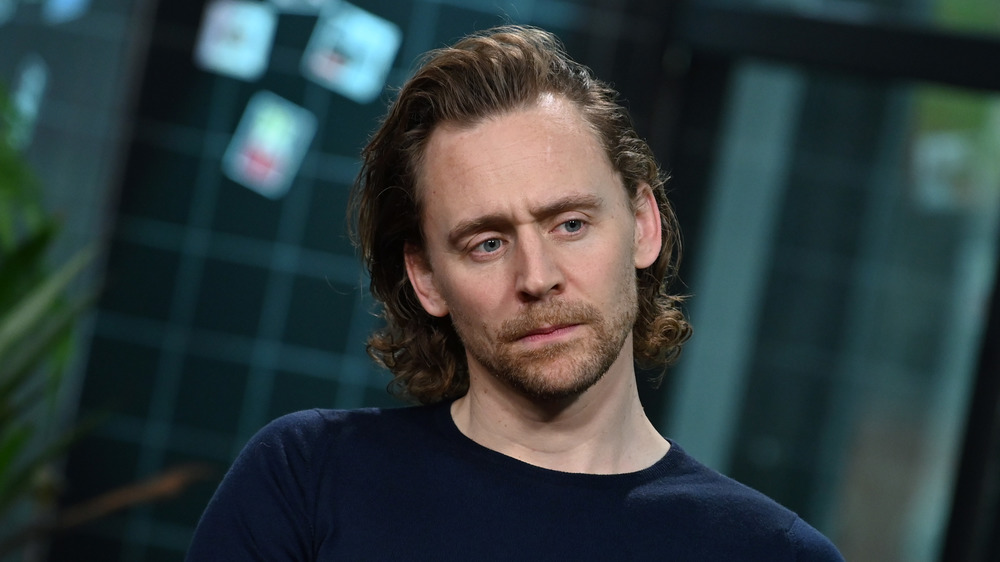 Slaven Vlasic/Getty Images
From the look of the lyrics to "Long Story Short," anyone who remembers the fallout from Kim Kardashian's leaked recording of Taylor Swift's conversation with Kanye West in 2016 could assume the chorus references the cancel culture that followed. "I fell from the pedestal right down the rabbit hole," Swift sings on the track, adding, "Long story short, it was a bad time." The song continues: "Pushed from the precipice / Clung to the nearest lips / Long story short, it was the wrong guy." Considering Swift was very publicly dating Tom Hiddleston at the time of the controversy, fans are pretty sure he's the "wrong guy" she's referencing.
"OMG TAYLOR SHADING TOM ON LONG STORY SHORT BYE," one Twitter user wrote after the release of the track. "Long story short is about 2016 and taylor dating tom before joe im sure of it," another tweet echoed, mentioning her current relationship with Joe Alwyn. 
In addition to assuming "Long Story Short" references her relationship with Hiddleston, whom she only dated for three months during this tough period, some think the song also makes mention of her romance with Alwyn when the post-chorus sings, "Now I'm all about you." Swift and Alwyn have been dating for four years since the tumultuous time in her life. She ends the song singing, "Long story short, I survived," so it sounds like she and her man are doing all right.