DWTS Judge Carrie Ann Inaba Makes A Sad COVID-19 Announcement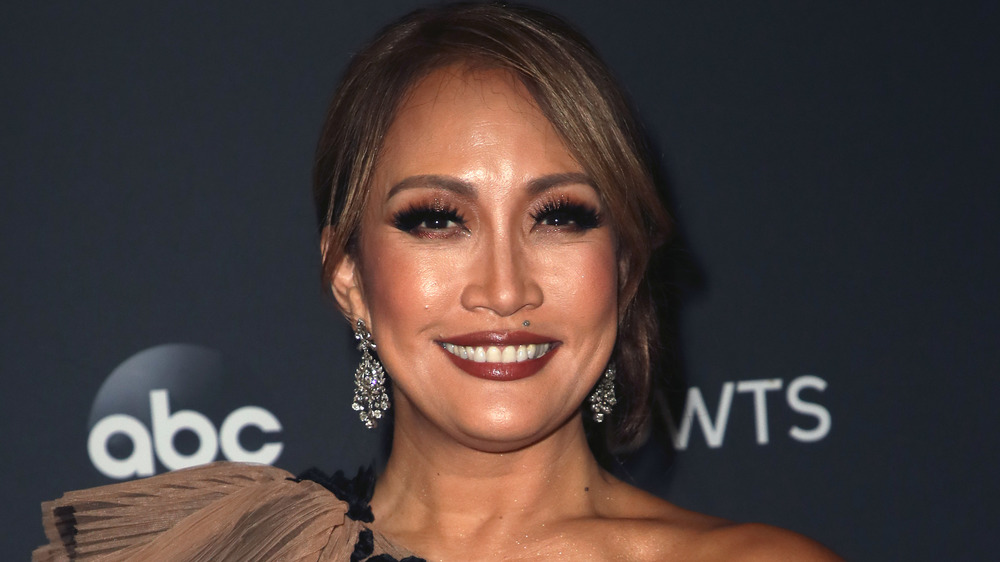 David Livingston/Getty Images
The Food and Drug Administration authorized the use of Pfizer's coronavirus vaccine on Thursday, Dec. 10, as COVID-19 cases continue to rise in the United States. Despite the accomplishment, there will be a long distribution process, and a longer wait to see any return to normalcy. On top of that, after loosening social distancing guidelines during the summer of 2020, states are heading towards another form of lockdown. For instance, Governor Cuomo announced on Dec. 11 that indoor dining will once again shut down in New York City to help deter the uptick in coronavirus cases in the area.
While Americans are itching to get their lives back, there have been constant reminders of how easily coronavirus is spread. On December 10, Ellen DeGeneres tweeted that she had been diagnosed with COVID-19, despite following "all proper CDC guidelines." However, she wasn't the only talk show host that tested positive for coronavirus that day.
It was announced by The Talk host Sheryl Underwood that co-host Carrie Ann Inaba contracted the virus and was consequently quarantined in her home. "As you can see, Carrie Ann is not here with us today," she said during the live show. "She found out this morning that she tested positive for COVID-19. Obviously, our thoughts are with her, we love her, and we're praying for a full recovery." 
Inaba followed Underwood's statement with an announcement of her own. Keep scrolling to see what the Dancing with the Stars judge and The Talk host had to say about her diagnosis.
Carrie Ann Inaba shared advice about COVID-19
In a video that was posted to both Carrie Ann Inaba and The Talk's Instagram pages, Inaba confirmed that she was staying home after testing positive for COVID-19 and suffered from "a fever, a bad cough, and lots of aches and pains." She assured her fans that she would take proper care of herself and urged them not to worry about her.
Instead of keeping the spotlight on herself, the professional dancer used her diagnosis as an opportunity to remind her followers how easily one can catch the virus. "I just wanted to remind you all to stay vigilant. I'm following all the protocols and we have so many strict protocols in place. Even then I caught it," she said about her work environment. "So friendly reminder to stay vigilant, take care of yourself, wear your mask, wash your hands a lot, and just be extra, extra careful because you don't want this," she pleaded.
The Talk returned to an in-person setting without a live audience for the start of season 11 in September of 2020. Inaba wrapped up a successful season of Dancing with the Stars in November, which had no reported coronavirus diagnosis in its two-month run.
Inaba had been passionate about optimizing her health during the coronavirus pandemic before her diagnosis, as she has underlying health conditions that she must deal with in daily life. This is how Inaba used her platform to remind others to stay safe throughout the pandemic.
Carrie Ann Inaba shared health tips throughout the pandemic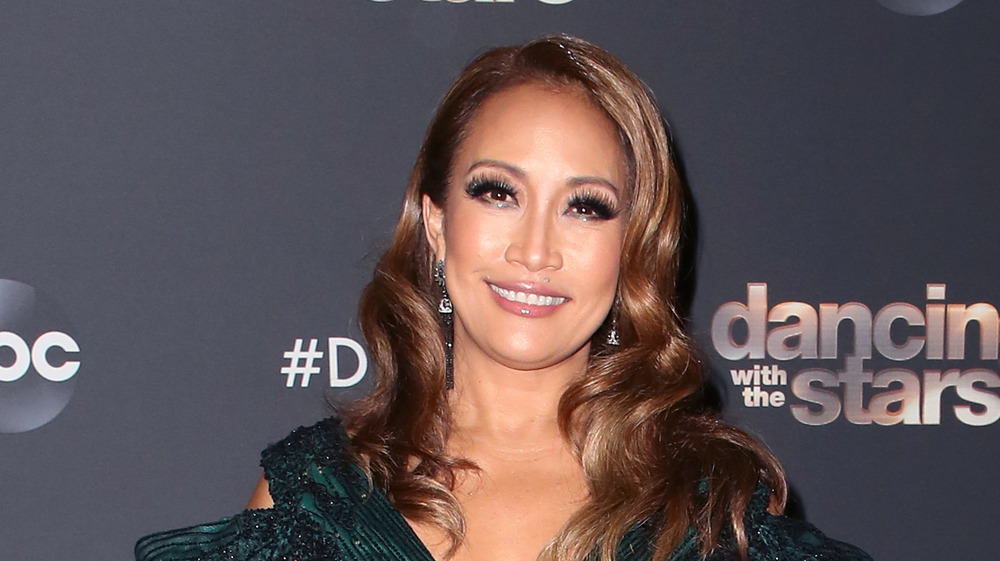 David Livingston/Getty Images
According to her blog, Carrie Ann Inaba suffers from underlying health conditions including Sjögren's Syndrome, fibromyalgia, lupus, iron deficiency anemia, depression, and anxiety, which made her even more concerned about contracting coronavirus.
From the onset of the coronavirus pandemic, the Talk co-host and Dancing with the Stars judge took social distancing extremely seriously. Inaba shared on Instagram that her friends were buying groceries for her so she did not have to physically be in the store. Throughout the pandemic, she shared health and wellness reminders with her fans, like a post that featured her washing her hands. In July 2020, she urged everyone to work together in combating the virus. "People are dying. Please show compassion and care for your fellow human beings ... we have to work together to get a handle on this pandemic and get our lives and economy back on track," she pleaded on Instagram. 
The former pop singer has continued to be vocal about staying safe on her website where she shared blog posts about how to cope with an eating disorder during the pandemic, how to take care of oneself under a lockdown, and why wearing face masks is important. "It's a small action that can do so much in the fight against this virus, and keeps us all safe while we work to get our nation strong and healthy again," she wrote about wearing masks.
We at Nicki Swift wish Inaba a safe and speedy recovery.