The Truth About Alexander Skarsgard And Kate Bosworth's Romance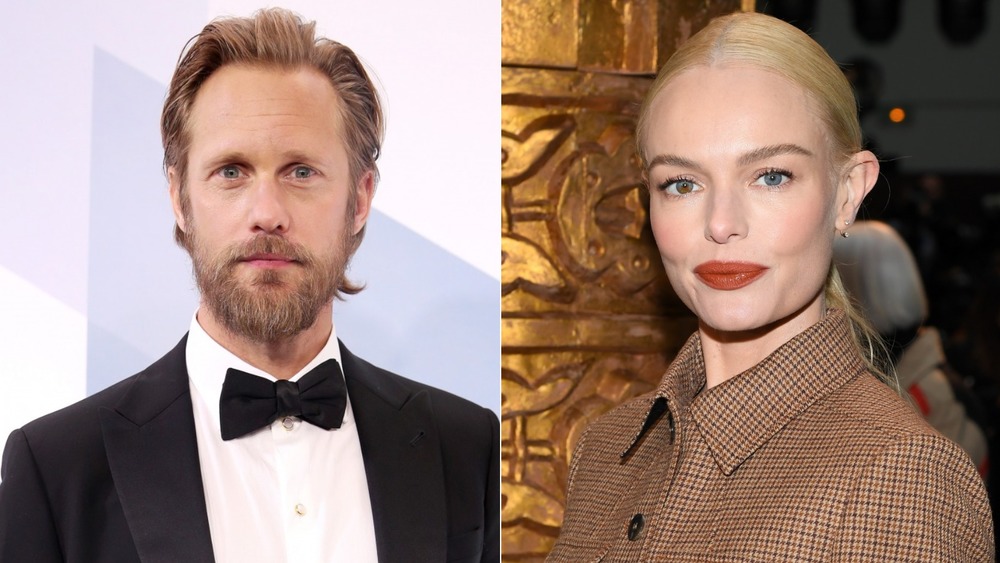 Rich Fury, Pascal Le Segretain/Getty Images
If there was ever a competition for the hottest, most attractive couple in Hollywood, True Blood's Alexander Skarsgård and Remember The Titan's Kate Bosworth would have surely been front runners. According to Vogue Australia, the two actors began dating in October 2009 after meeting on the set of the July 2011 action thriller Straw Dogs. The pair discreetly dated for two years before calling it quits in July 2011. Given their privacy, not much is known about their union, but the two only sung each other's praises two months after their reported breakup.
According to Us Weekly, the stars arrived one hour apart for the premiere of Straw Dogs, with Skarsgård arriving first. When asked about his recent ex's performance on set, he replied, "She was great. She's a total pro." Shortly later, he left and Bosworth arrived, and she also kept it neutral and professional. "The last three weeks of the film were incredibly demanding both emotionally and physically and we all really hunkered down," she confessed at the time. "To stay in your emotional headspace for something like this, it's almost like training for a marathon. It's really quite an intense experience."
So what really happened? Don't worry, we have those details after the jump.
Kate Bosworth hopped into another relationship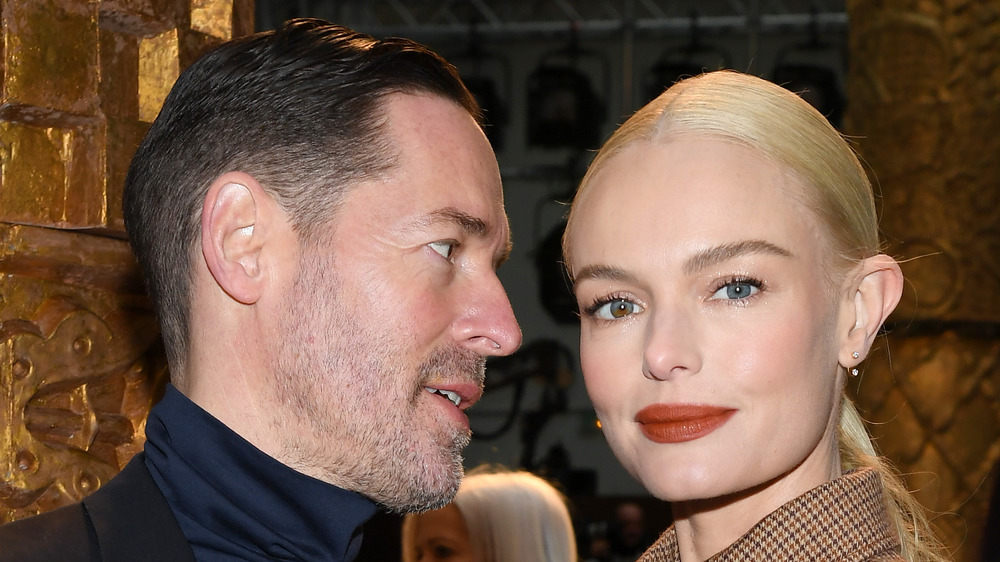 Pascal Le Segretain/Getty Images
Kate Bosworth's breakup with Alexander Skarsgård was "very mutual," per Us Weekly. The pair even posed together at the 2018 Met Gala, so things seemingly ended on good terms.
Soon after, Kate Bosworth found the love of her life. According to Us Weekly, Bosworth met director Michael Polish (pictured above) on the set of 2013 adventure drama film Big Sur. She told InStyle UK (via Us Weekly) in September 2013, "I never even dated my husband-to-be. He said to me after just a few weeks, before we were even together, 'I'm going to marry you.' He just knew."
And Polish kept his promise, because the couple ultimately married on August 31, 2013 "in an intimate ceremony in Philipsburg, Montana" after being engaged for one year, per Us. It was a romance fiesta, with the actress wearing not one, but two Oscar de la Renta dresses. Guests were asked to use Polaroid cameras to record their experience and take a snapshot with a board that read, "Love is..."
As of this writing, Bosworth and Polish don't have kids together. Bosworth is a stepmom to Polish's adult daughter Jasper, whose mother is his ex-wife Jo Strettell.
As for Skarsgård, it's a different story.
Alexander Skarsgard is the ultimate bachelor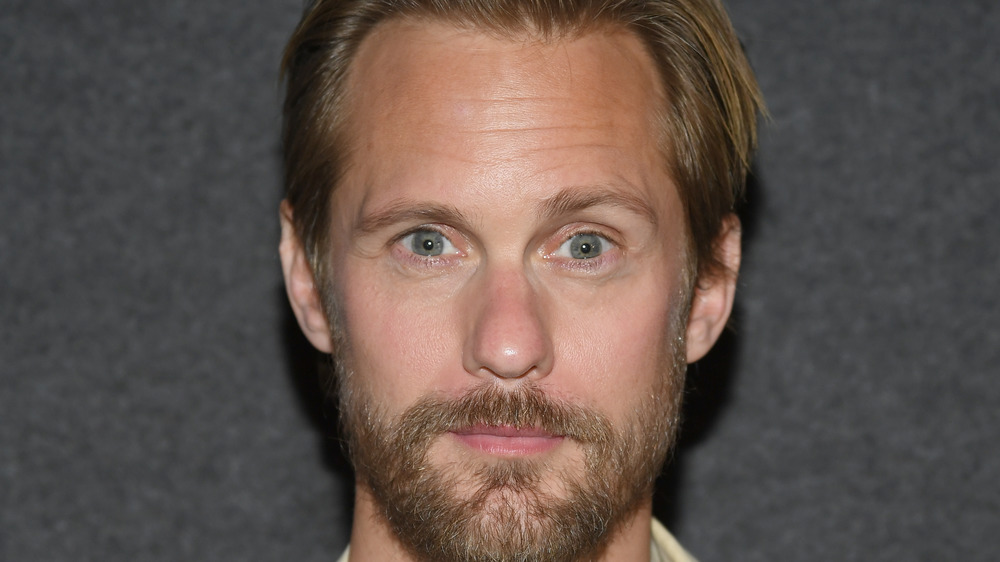 Dimitrios Kambouris/Getty Images
Alexander Skarsgård didn't have many public relationships following his two-year union with Kate Bosworth, but he did reportedly date British writer and model Alexa Chung in 2015. According to PopSugar, the two were seen holding hands on a casual stroll in Paris, France on May 29, 2015. Skarsgård, who is equally photogenic, took photos of his lover at the time and they even laid in the grass together. However, the two broke up in 2017.
Over the years, the Legend of Tarzan star has also been rumored to date actress Evan Rachel Wood, French–American model Camille Rowe, Swedish actress Alicia Vikander, Birds of Prey front-woman Margot Robbie, Charlize Theron, Elizabeth Olsen, Katie Holmes, and Amanda Seyfried, per Vogue Australia. Quite the impressive list!
Skarsgård is reportedly single and living the bachelor life. However, his career is still booming. Per his IMDB profile, Skarsgård wrapped the television series The Stand at the end of 2020, and he is in post-production on two films.
So, Bosworth and Skarsgård's break up was a win-win for both parties in the end.