Maren Morris' Controversial Tweet About Charley Pride's Death Is Turning Heads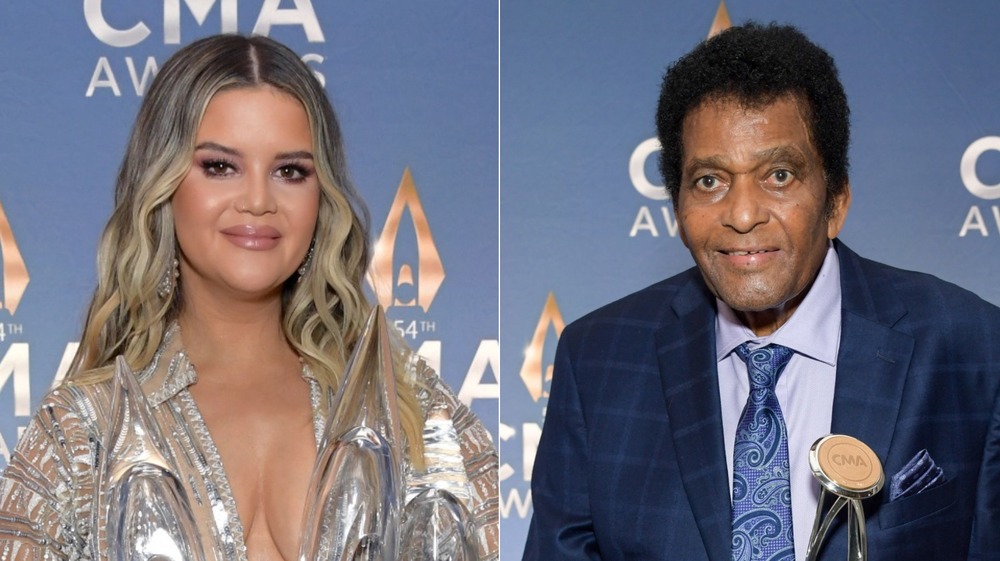 Jason Kempin, Jason Kempin/Getty Images
The country music community is mourning the loss of Charley Pride. His team announced his passing with a statement on Pride's personal website, confirming that he died on Dec. 12, 2020 in Dallas, Texas, following complications from coronavirus. He was 86 years old at the time. Per his website, "Pride emerged from Southern cotton fields to become country music's first Black superstar and the first Black member of the Country Music Hall of Fame."
In November 2020, Pride performed his song "Kiss An Angel Good Mornin'" with Jimmie Allen at the CMA Awards. It was a great performance, and the cherry on top of a huge night for Pride. He also won the Lifetime Achievement Award at the CMAs and gave a moving acceptance speech when he got the trophy, according to People. There's no doubt that the 2020 CMA award show was a memorable night for Pride and all of the other winners and performers.
However, the ceremony received a lot of flack for its logistics. The ceremony was held indoors with a live audience in the middle of the coronavirus pandemic. The audience didn't have any fans, but there were nominees, presenters, and performers all sitting in the same room, many of which didn't appear to wear face masks or personal protective equipment. Yes, some of the tables were spread out, but there were people who were offended by the setup. Even Maren Morris, who won three awards that night, questioned if the CMAs factored into Pride's passing.
Maren Morris slammed the CMAs following Charley Pride's death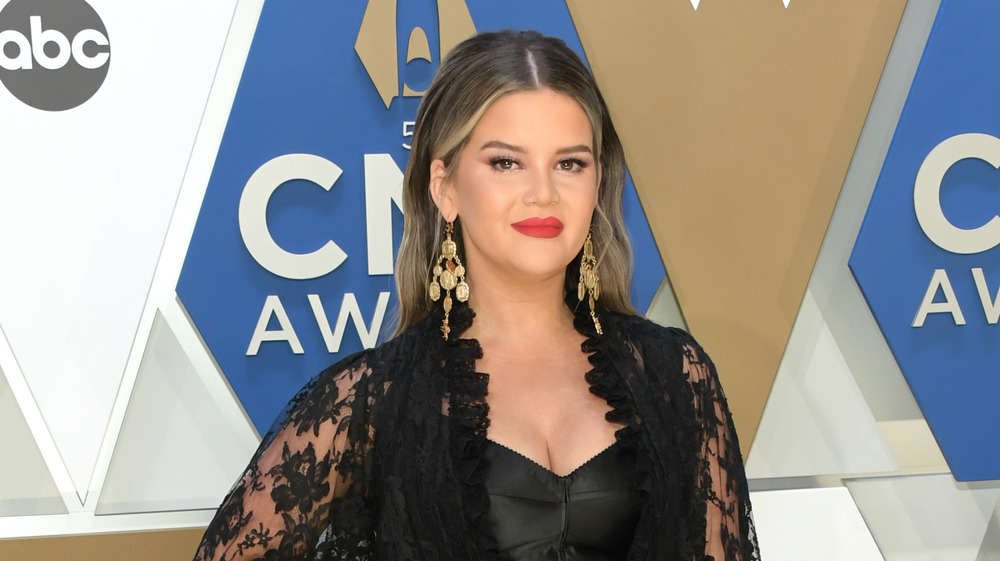 Jason Kempin/Getty Images
Country legend Charley Pride died from coronavirus complications in December 2020. This was one month after Pride participated in the 2020 CMA Awards. Since the show had an in-person audience, Maren Morris wondered if this had something to do with Pride's passing. Us Weekly reported that Morris tweeted, "I don't want to jump to conclusions because no family statement has been made, but if this was a result of the CMAs being indoors, we should all be outraged. Rest in power, Charley."
Soon after sharing her thoughts on social media, Morris deleted that tweet. She also posted (and deleted), "F**k this f**king year." According to E! News, someone tweeted, "Coming from an artist that also attended the indoor event..." and Morris replied (and deleted), "Hence 'WE' should be outraged." After Morris' comments, the Country Music Association and Pride's representatives issued a joint statement to E!, promising, "Everyone affiliated with the CMA Awards followed strict testing protocols outlined by the city health department and unions."
The country music star had negative coronavirus test results several times: before he traveled to Nashville for the CMAs, when he landed in Nashville, on the day of the show, and when he returned to his show in Texas following the CMAs. The statement concluded, "All of us in the Country Music community are heartbroken by Charley's passing. Out of respect for his family during their grieving period, we will not be commenting on this further." 
Maren Morris isn't the only one who questioned the CMAs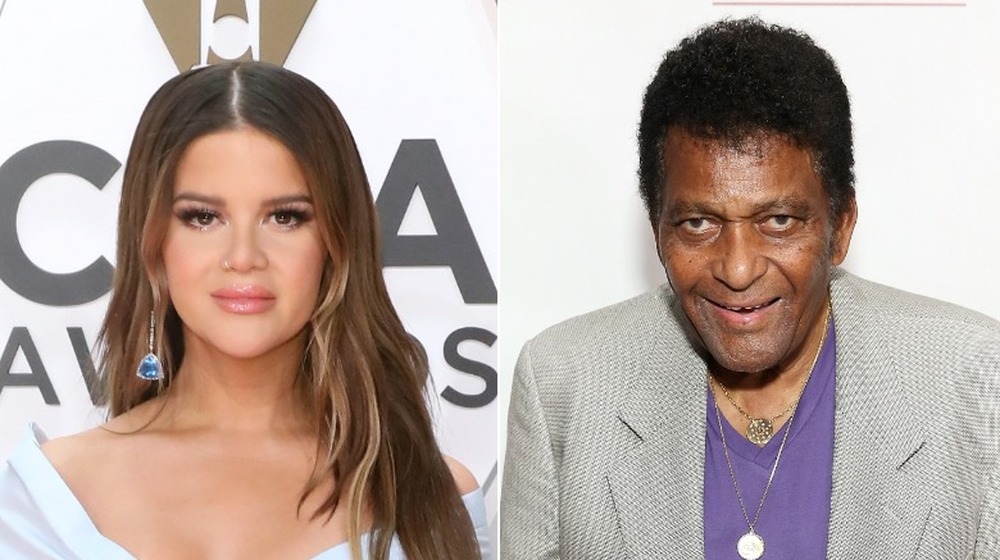 Taylor Hill, Monica Schipper/Getty Images
Before Maren Morris deleted her tweets slamming the CMA Awards in response to Charley Pride's death from the coronavirus, she did receive some replies in agreement with her statements. Country music singer Mickey Guyton responded with, "Gurl I thought the same damn thing." Guyton tweeted, "There's a lot we don't know but regardless, any future award show should be extra mindful of the elderly. That's the lesson here today. Covid is real. It's never a big deal until it's someone we care about. We have to care about everyone equally. Especially the elderly."
After Pride's team and the Country Music Association denied that Pride contracted the virus at the November 2020 award show, Guyton posted, "It's been reported that he did not get it at the cmas. This is however a huge wake up call that we must stay vigilant and continue to protect the elderly and people at risk that much more."
Even though Morris deleted her comments about the 2020 CMAs, she did not actually retract her statements. However, she did share one tweet that she did not delete in response to Pride's passing. Morris wrote, "Your voice. Your humility. The fact that the first time I ever visited the Opry, you were backstage holding court and I was trying not to eavesdrop." Although the 2020 CMAs cannot be blamed for Pride's passing, his death does serve as a reminder to be cautious during the pandemic.