The Real Reason Alexander Skarsgard Almost Quit Acting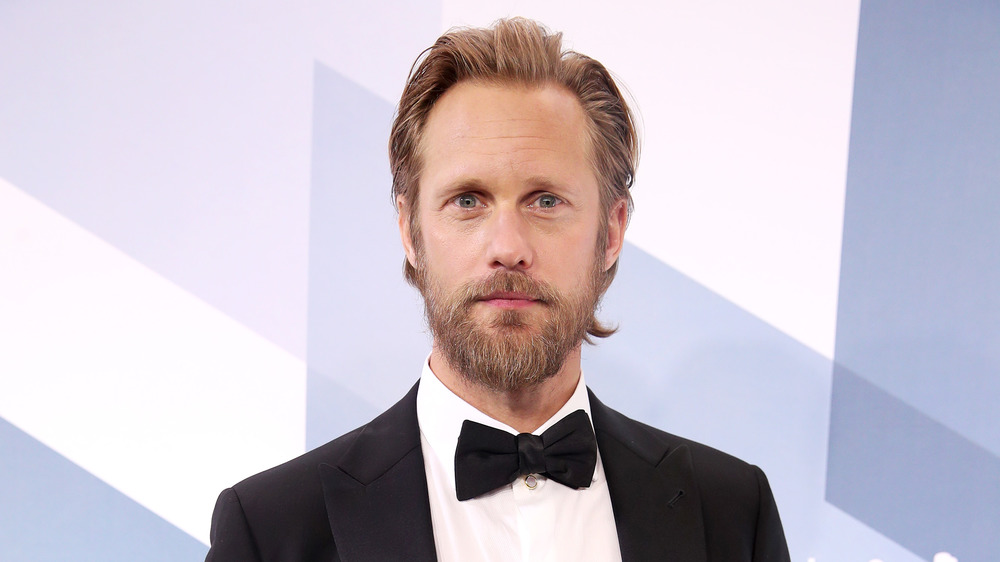 Rich Fury/Getty Images
From the Baldwins to the Kardashians, there are plenty of famous families in Hollywood, but one tight-knit clan in particular has acting in their blood. Nearly all of the eight Swedish-born Skarsgård siblings are actors, with patriarch Stellan Skarsgård leading the way by example. Thanks to hits like Pirates of the Caribbean, Mamma Mia!, and Good Will Hunting, the celebrated Hollywood veteran may have more film credits to his name (so far), but his sons Alexander, Bill, and Gustaf are giving him a run for his money.
Fans will likely recognize Alexander from his roles in acclaimed series like True Blood and Big Little Lies, as well as his buff take on Tarzan, while his younger brother Bill hit it big playing the part of a psychopathic clown in Stephen King's It. In April 2018, Gustaf also broke onto the scene with a debut in Season 2 of Westworld. We're not sure whether Stellan was intentionally trying to create a power family, but either way, he succeeded.
However, there's one member of the dynasty who almost quit acting before he ever really got started. In fact, Alexander didn't think acting was at all for him... at first, anyway. Here's the real reason the Swedish heartthrob almost quit acting for good.
Alexander Skarsgård hated the attention he got from acting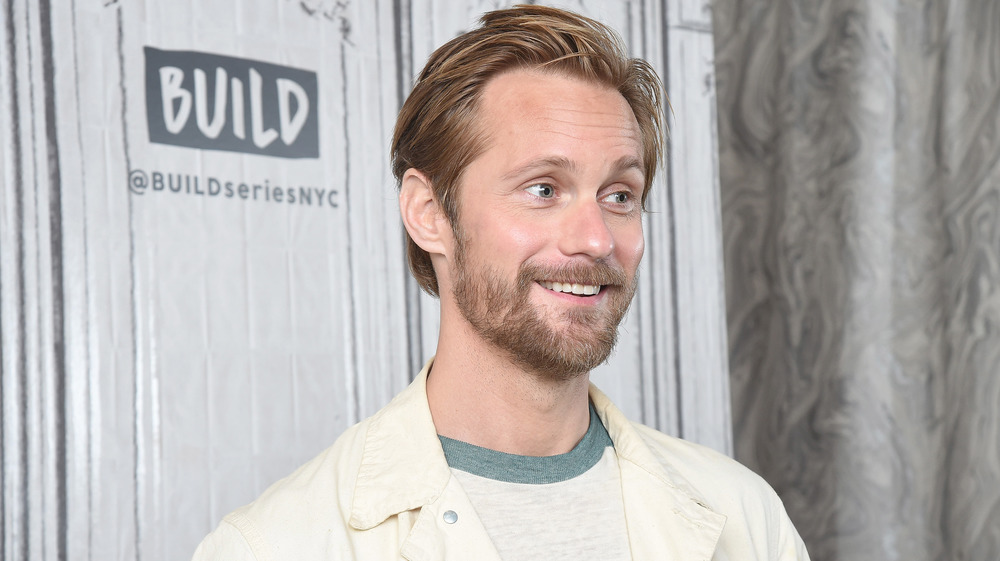 Gary Gershoff/Getty Images
When Alexander Skarsgård landed his first big role in the Swedish film The Dog That Smiled, the youngster was put off by the amount of attention it garnered, per Screen Rant. Uncomfortable with his celebrity status, Alexander took the opposite route by enrolling in the Swedish military, according to IMDb. In a family full of artists and dreamers, this path definitely came out of left field! Screen Rant reported Alexander served in the military for 18 months before moving to New York City in 1997 and attending Marymount Manhattan College, where he studied theater.
Maybe it was his time away from the acting world that cemented Alexander's love for his craft. "I wasn't like a Hollywood child actor," the actor told The Telegraph in 2010. "The movie I did [at 13] was because the director was a friend of my dad's. I told my parents, 'I don't want to do this anymore.' My dad said, 'You have to love it, if you don't feel that way, do the other thing, whatever it is.'" 
Once Alexander decided he really was all about the acting life, he returned to it with open arms. If he hadn't made that choice, "I'm absolutely sure I wouldn't be acting today," the star confessed. And then we might never have gotten iconic on-screen characters, like Eric Northman, Tarzan, Perry Wright, and Commander Stone Hopper!