Why Some Think Gizelle And Jamal Bryant's Relationship Is Fake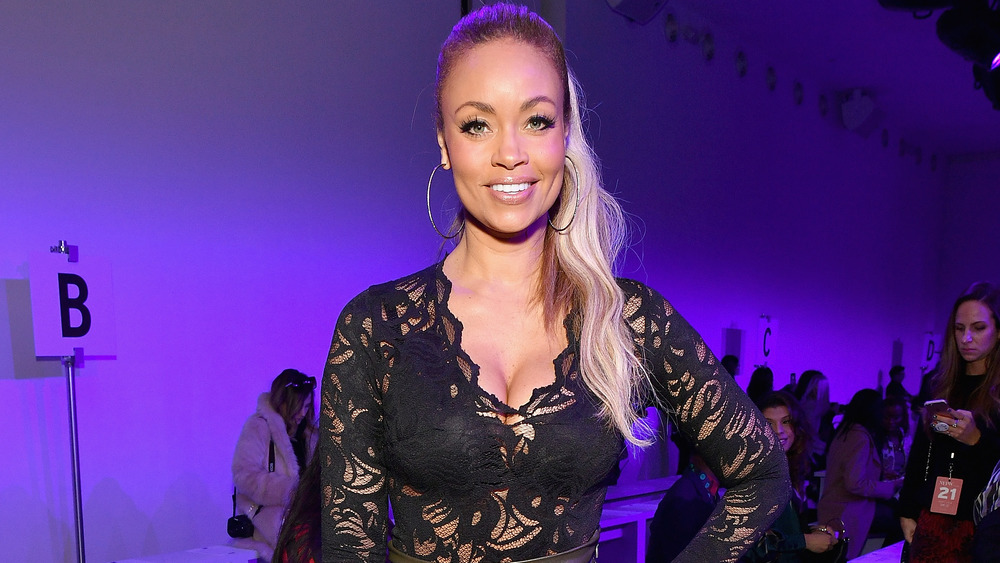 Dia Dipasupil/Getty Images
Karen Huger might be the Grand Dame of The Real Housewives of Potomac, but Gizelle Bryant has long been coming for the throne. In Season 5 of the Bravo series, Gizelle announced that she and Jamal, who have three daughters together and divorced in 2009, had gotten back together. But given that Jamal spends most of his time running his megachurch in Atlanta and Gizelle is running around Potomac in bedazzled hats, the women of RHOP never actually saw the couple together. Which is why Monique Samuels came in hot during the Season 5 reunion, complete with reported "receipts" proving that Gizelle and Jamal weren't as "back together" as she made it seem, per People. And that Jamal had been dating other women while they were reportedly supposed to be making amends. 
Throughout Season 5, the women worried that Jamal only "lived in Gizelle's phone," since the most they saw of him was when she would FaceTime him. There were also many a scene with Gizelle and Jamal's daughters worrying that their dad would cheat on their mom again, as per Showbiz Cheat Sheet. Even Gizelle's dad had some things to say about how many children Jamal had — six, total — with other women, including the three daughters he and Gizelle share. There was even a report in May 2020 that he had fathered another kid, per People, while he and Gizelle were together. This was a sticking point for Monique and others at the Season 5 reunion in December 2020. 
Monique doesn't believe that Gizelle and Jamal's relationship is real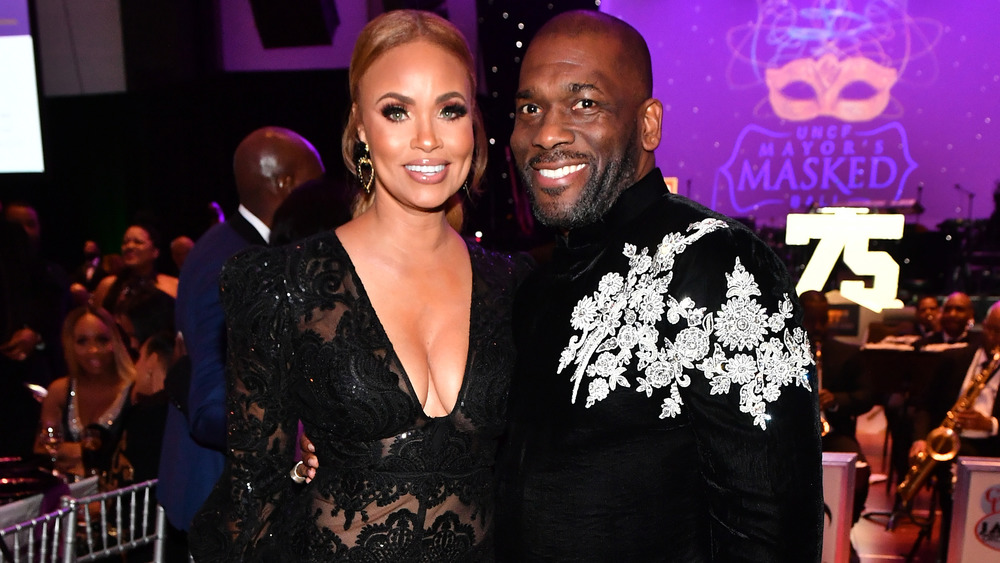 Paras Griffin/Getty Images
Monique Samuels' binder might be the MVP of The Real Housewives of Potomac reunion, as she used it to call out her castmates one by one. First on the list was Gizelle Bryant. Monique claimed to have screenshots of messages sent between Gizelle's ex-husband and current boyfriend and a new woman in his life, according to People. "But when y'all were announcing that y'all got back together, he told his girlfriend at the time that it was just reality TV and it wasn't true," she said, the outlet reported. Monique alleged to have "pictures of [this other woman] in his bed and everything else."
Gizelle didn't react to Monique's claims, causing Monique to prod even more, calling the relationship "fake" and defending her actions — given that the other women had a lot to say about her own marriage in the past, both on and off camera. She added, "Your pastor boyfriend is swinging his big D around his congregation, even in Atlanta as we speak, and you know it. You're a fraud." Monique concluded that Gizelle's lack of response to the allegations were only proof that she knew Monique wasn't lying. 
Additionally, Karen Huger said that she believed the two are "pretending" to be together. She even called the pairing a business "arrangement," which Gizelle denied, according to People.
Surely, more details about Gizelle and Jamal are to come as the reunion plays out. Or as Monique continues to thumb through her binder.