Over 21% Of People Agree That This Their Favorite Kardashian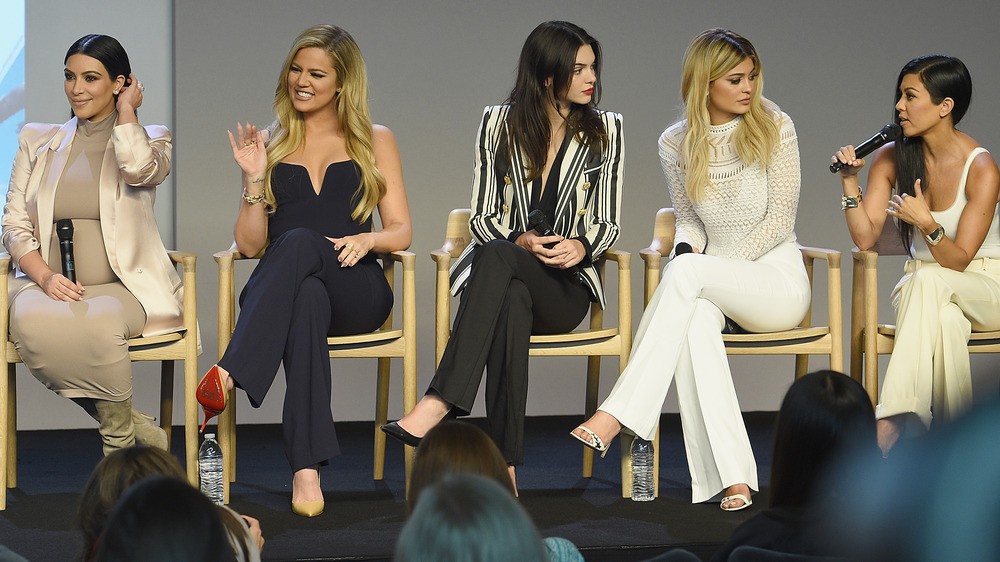 Dimitrios Kambouris/Getty Images
There's no doubt that the Kardashian-Jenner family is a force to be reckoned with when they're in a group — there are quite a few of them, after all — however, they also happen to be captivating real-life characters all on their own. Granted, some are apparently more likable than others. That's why Nicki Swift conducted a survey of 658 people in the U.S. and asked them who they consider to be their favorite Kardashian or Jenner. The results may surprise you or they may back up exactly how you feel about these highly-recognizable relatives.
Unfortunately for Caitlyn Jenner, she took in the least amount of votes with a mere 7.29% (ouch). Granted, her ex, Kris Jenner, didn't do that much better with only 8.21% of people putting her at the top of their list.
The next generation did better than their parents (or step-parent), however, you might be surprised to find out who the least favorite sibling is. That's because, although Kylie Jenner is extremely successful (though not as successful as she might have led people to believe), she only took in 10.79% of the votes, while 11.40% prefer Kendall Jenner. The older siblings ranked a little higher than their little sisters, with Kourtney Kardashian ending up with 12.01% of Nicki Swift's survey's votes, Khloé Kardashian nabbing 13.07%, and their brother Rob Kardashian taking in 15.35%.
Of course, there's one KarJenner left, and the votes prove that fans definitely consider her to be their favorite member of this famous family.
Kim Kardashian always manages to stand out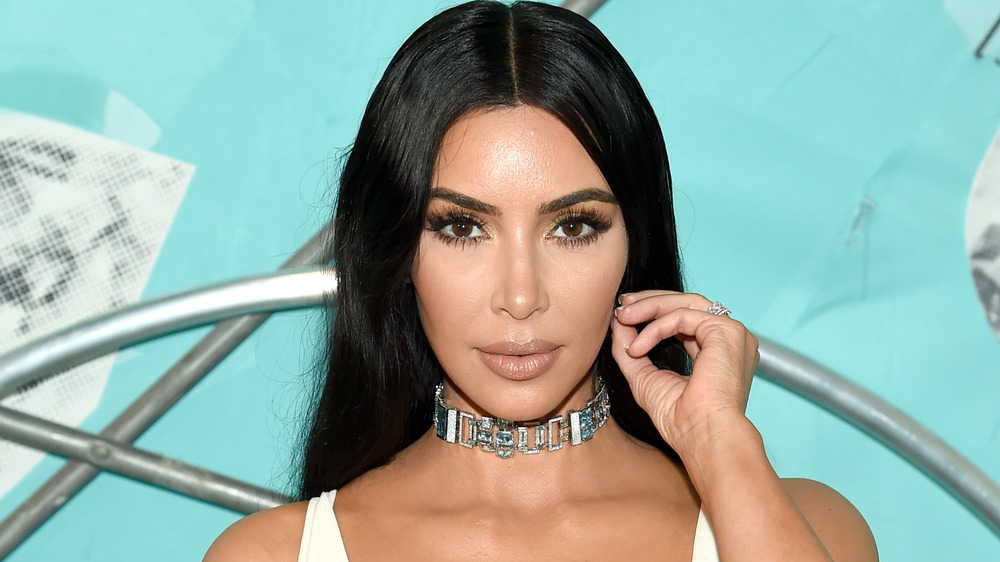 Dimitrios Kambouris/Getty Images
During Kim Kardashian's years in the spotlight, BuzzFeed News points out that she's gone from being Paris Hilton's employee and occasional red carpet companion to being one of the biggest (if not the biggest) stars on reality television. Beyond that, she's the head of an entrepreneurial empire and an advocate for legal reform who's pursuing a career in law. Beyond that, she manages her own portion of the famous family, which includes her husband, Kanye West, and their four children: North, Saint, Chicago and Psalm.
Kim is so popular and influential that she even won the very first "Break The Internet" Webby Award for her ability (and the frequency at which she's able) to do just that. The honor's website explained that it "would be difficult to underestimate the importance of Kim Kardashian West's impact on the Internet." Why is that? Well, "[a]s the leading celebrity in terms of her online presence and understanding of how to connect with a global audience via social media, apps, and online video, Kim has set the standard incredibly high. She has shaped our understanding of how someone or something can draw the popular attention of Internet users everywhere."
Indeed, that's likely why Kim was able to earn an impressive 21.88% of votes in our survey when it comes to fans' favorite Kardashian.