Taylor Swift Reveals The Truth About A Third Surprise Album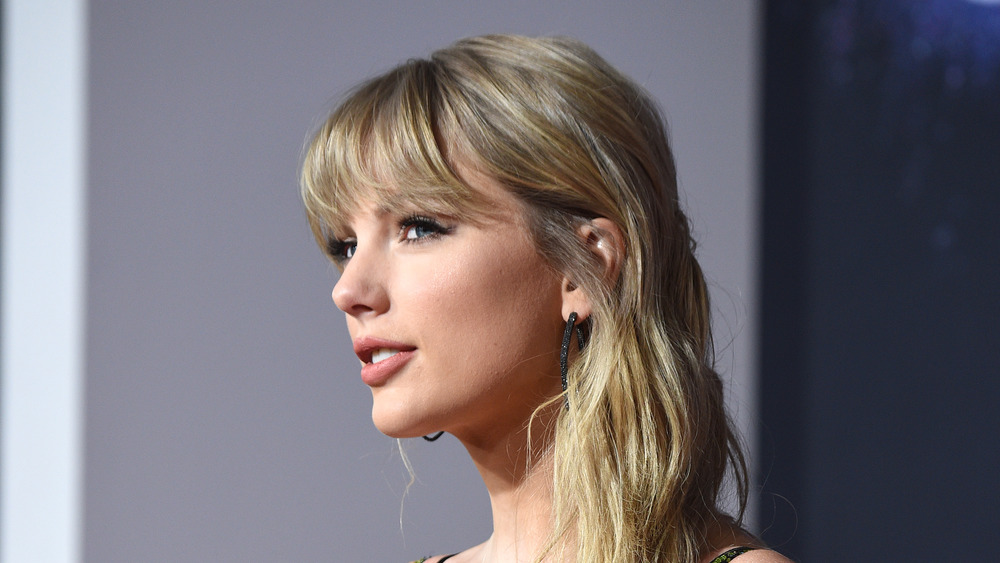 Kevin Mazur/Getty Images
Taylor Swift fans can rest easy now, as the singer is putting rumors to bed. The singer gifted Swifties with not one, but two albums in the year 2020. Yet, the fans still wanted more.
After Swift kept details of her eighth studio album Folklore from her team until a week before debut, the "Blank Space" artist then surprise dropped a sister album Evermore just months later. Fans were so shocked, they began looking for more clues of what Swift may still have left up her sleeve. Swifities took note of the word "Woodvale" hidden in the art for Folklore, according to People, and instantly spread the rumor that Swift had one more sister album to drop.
In an interview with late night host Jimmy Kimmel, Swift explained how the rumor was all just an accident.
"I tend to be sort of annoyingly secret-agenty about dropping clues and hints and Easter eggs. It's very annoying, but it's fun for fans and it's fun for me because they like to pick up on things, and they'll notice lots of things in music videos or photos or whatever," said the "Cardigan" singer. "Sometimes I take it too far and make a mistake."
Taylor Swift had code names for her albums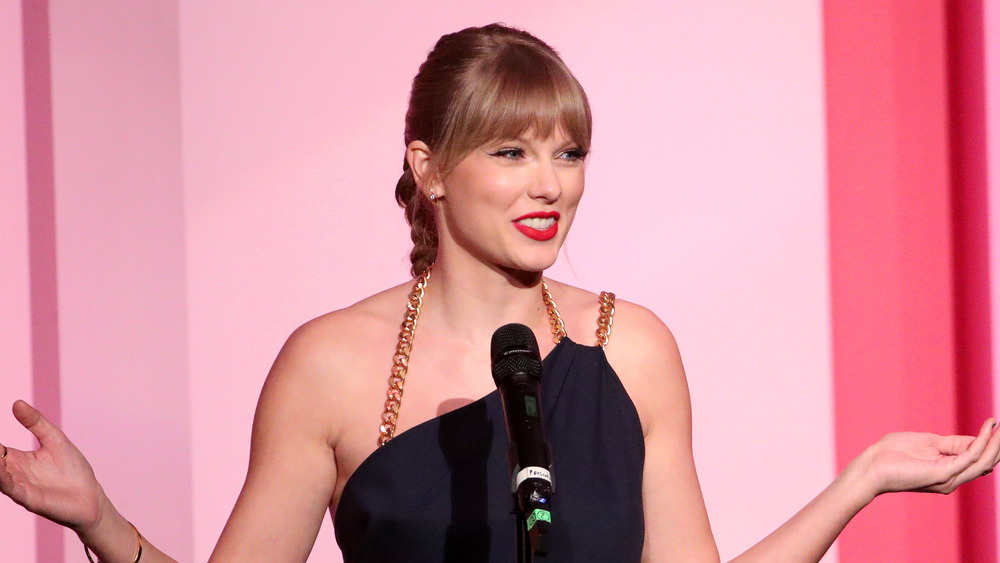 Rich Fury/Getty Images
Setting the record straight on Jimmy Kimmel Live!, Taylor Swift broke the news to fans that she will not be releasing an album titled "Woodvale" and the assumed secret message was one big mistake.
Swift explained she "was too afraid to even unveil the title of the album to even my closest teammates and management" at the time of creating Folklore, and used "Woodvale" as a code name. When shopping through designs for the album cover, Swift used "Woodvale" as a stand-in title, but unfortunately "forgot to take the fake code name off of one of [the cover art mockups]." Swift also revealed to Kimmel that Evermore had a secret code name, "November," which her team "remembered to take... off the mock-ups."
Although fans may feel the disappointment of not getting a third album within one year, they do get to enjoy two heartfelt projects by the artist, plus learn more along the way about the process behind Folklore and Evermore.