Why Kesha Has Mixed Feelings About The Grammys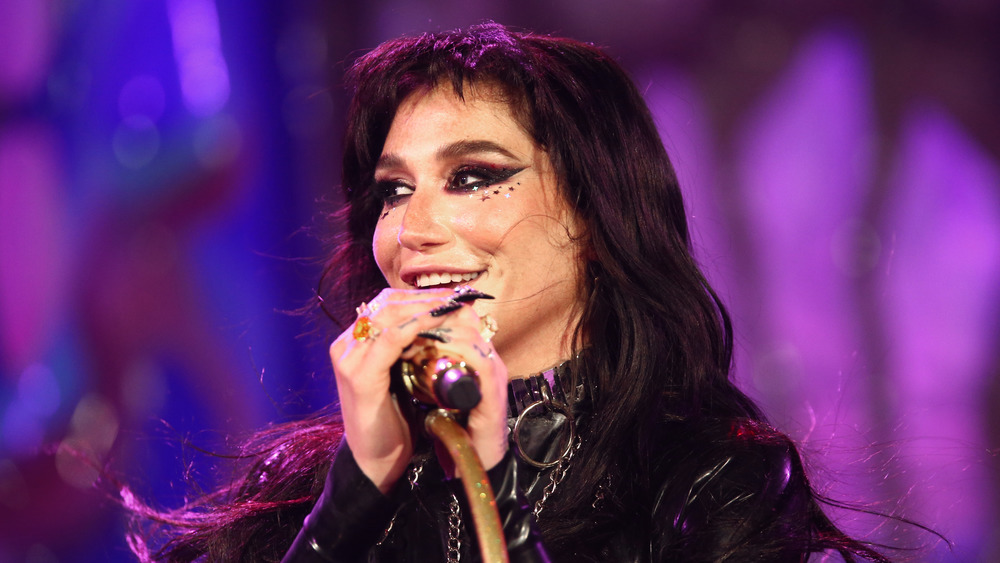 Tommaso Boddi/Getty Images
At the 60th annual Grammy awards in 2018, one of THE talked-about performances from the night was led by Kesha. The artist brought Camila Cabello, Cindy Lauper, Bebe Rexha, and Andra Day out, dressed in all white, to perform her single "Praying." The performance came at the height of the TimesUp movement, in which women in all industries were standing up against workplace sexual harassment. Kesha broke down in tears following the performance, which was rumored to reference her legal battles against her former music producer Dr. Luke, stemming from Kesha's allegations of rape and emotional abuse at the hands of the producer, according to Entertainment Tonight.
Since the emotional performance, Kesha has had mixed feelings about music's biggest night. In an interview with comedian Whitney Cummings, the "Tik Tok" singer opened up about how she really feels about the Grammys. The singer and comedian joked how artists were already the losers growing up, with Kesha chiming in revealing "I ate lunch in the bathroom under the blower. I already am the loser. I'm the loser."
Cummings then described the Grammys as "all the losers get in gowns and then just like lose to each other." Kesha had plenty of thoughts about the Grammys, too. Keep reading to find out what the singer had to say. 
Kesha doesn't think music should be a competition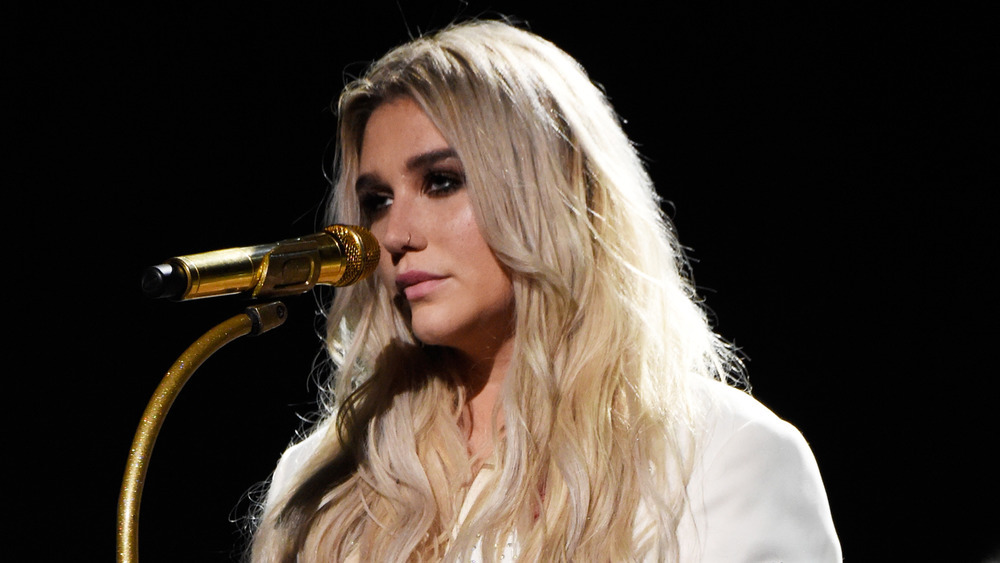 Kevin Mazur/Getty Images
In an appearance on comedian Whitney Cumming's Good For You podcast, Kesha said the music industry "shouldn't be a competition." The artist continued, "I think that turning any art into a competition is bullshit and just is a system to make people feel really bad or inflate your ego."
The pop singer has been nominated twice at the Grammys for Best Pop Vocal Album and Best Pop Vocal Performance in 2018. Although Kesha does admit to Cummings her feelings towards the Grammys could change if she won. "I've never won a Grammy but if I did, I'd feel so awesome and then I'd feel so bad because well I'm like but her song is actually kind of maybe better," admitted Kesha.
At the time, Kesha was up against some tough competition, with Lady Gaga, Ed Sheeran, Imagine Dragons, Coldplay, and Lana Del Rey all vying for Best Pop Vocal Album in 2018. Sheeran eventually went home with the award for his album Divide, and also beat out Kesha for Best Pop Vocal Performance with "Shape Of You." We guess it's up to the fans whether Sheeran's single was "actually kind of maybe better" than Kesha's.