Kesha's Net Worth Is Lower Than You Think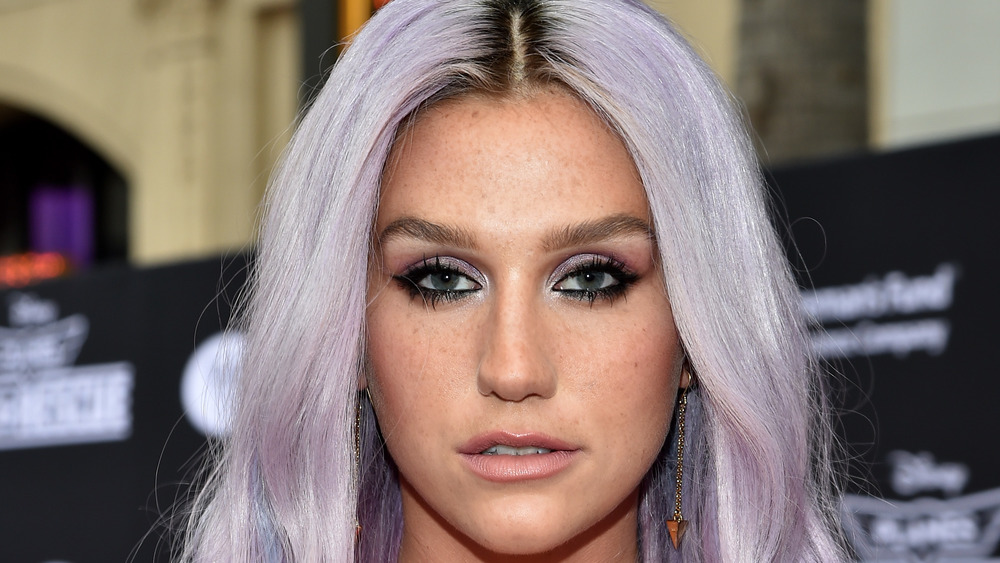 Alberto E. Rodriguez/Getty Images
Kesha may have woken up "feeling like P Diddy" back in the day, but she may now be feeling more like MC Hammer. The singer's years-long legal battles with Dr. Luke have left her with a surprisingly small amount of money. Kesha burst onto the music scene in 2009 with "Right Round," her chart-topping collaboration with Flo Rida. Soon, she'd become one of the biggest names in pop music, embracing a party animal persona with her 2010 album, coincidentally titled Animal, and crazily catchy hits like "Tik Tok."  But as her name change from "Ke$ha" back to Kesha may tell you, she's much more nuanced than song titles like "Party at a Rich Dude's House" would let on. 
The daughter of country singer Pebe Sebert, Kesha studied music at a young age and studied hard in general. She got a 1500 on her SAT and crashed courses at Barnard way before she sang about crashing parties, per Rolling Stone. "I was all set out for, like, a life of academia," she told Time Magazine. Then, Dr. Luke came knocking, and encouraged Kesha to drop out of high school, pursue pop, and embrace a "dumb" persona. "I remember specifically him saying: 'Make it more dumb,'" Kesha told The New York Times on her first songs. "Make it more stupid." 
This story has a happy ending, as Kesha is now able to put out music without the heavy hand of Dr. Luke. But that freedom took years and came at a price. Here's Kesha's net worth today.
Kesha's legal battles took her money but not her creativity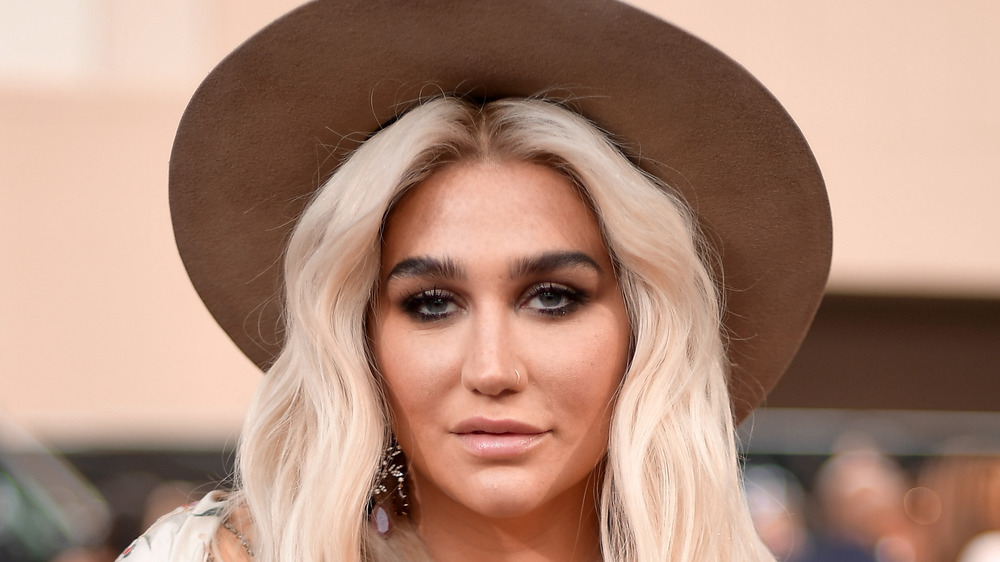 Matt Winkelmeyer/Getty Images
What's Kesha's net worth today? That would be a tawdry $5 million, according to Celebrity Net Worth. It's a simply shocking number, considering she's had 10 Top 10 hits. But her seemingly endless legal battle with Dr. Luke and with Sony/RCA records, the label that put a dollar sign in her name, has taken a lot of her real-life dollar signs away. 
In October 2014, Kesha accused her producer Dr. Luke of "drugging and raping her and emotionally abusing her in a manner that ultimately led her to an eating disorder," as The Washington Post reported. She wanted to be released from her contract. Clearly, Dr. Luke was also controlling the star's sound. Kesha suffered a loss when the court ruled in 2020 that Kesha had defamed the producer. She was ordered to pay him $373,000 in late royalty payments, per Rolling Stone. Given that six years later, they are still in court over the assault charges, Kesha's certainly shelled out more than that on the case. 
The silver lining? In 2017, according to Pitchfork, while Kesha hasn't been released from her contract, a clause was waived saying Dr. Luke had to produce the majority of her songs. Her less party-centric and triumphant 2017 LP Rainbow, her first Dr. Luke-free release, was nominated for two Grammys. With her "Free Kesha" court battles still ongoing, Kesha has returned to releasing music. She has her creativity back.
If you or someone you know has been the victim of sexual assault, you can call the National Sexual Assault Hotline at 1-800-656-HOPE (4673) or visit RAINN.org for additional resources.