This Is Who Dolly Parton Would Pick To Play Her In A Movie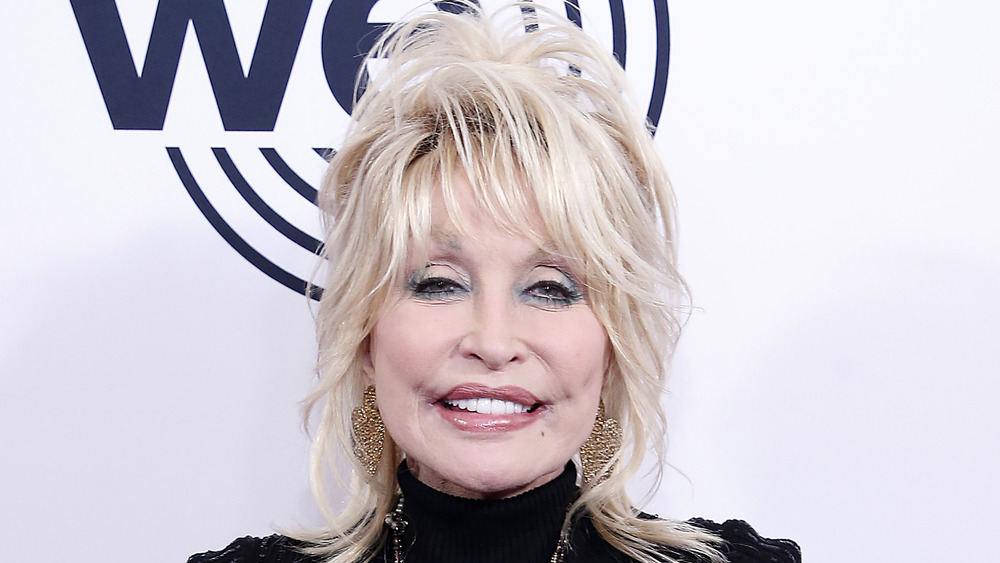 John Lamparski/Getty Images
Country superstar Dolly Parton has had such a phenomenal career, it's surprising that there hasn't already been a major Hollywood production made about the living legend.
However, it doesn't mean that people, including those in the industry, aren't interested. In a December 2020 interview for Marie Claire, Parton told TV star RuPaul about how different networks and Netflix have already "offered up" telling her inspiring life story in increments. Yet Parton hasn't decided how exactly she wants to do it saying, "I'm still working on my life story as a musical, and so I'm not sure if I want to do it as a feature-film musical or if I do want to go ahead and do it on Broadway. But I do think that would make a good series."
When talking about her Netflix film, Christmas in the Square, the actress also went into more detail on those possible future projects centering around her life. The "Jolene" singer added, "There's a lot of parts of my life that would make good — just like the little 'Coat of Many Colors' in my early days, and then all the little pockets."
We would definitely watch all the little pockets of Parton's life. But who could play the infamous Dolly in a movie? Well the A Holly Dolly Christmas singer does have someone in mind who just may be perfect for the role! 
Dolly Parton wants Kristin Chenoweth to play her in a movie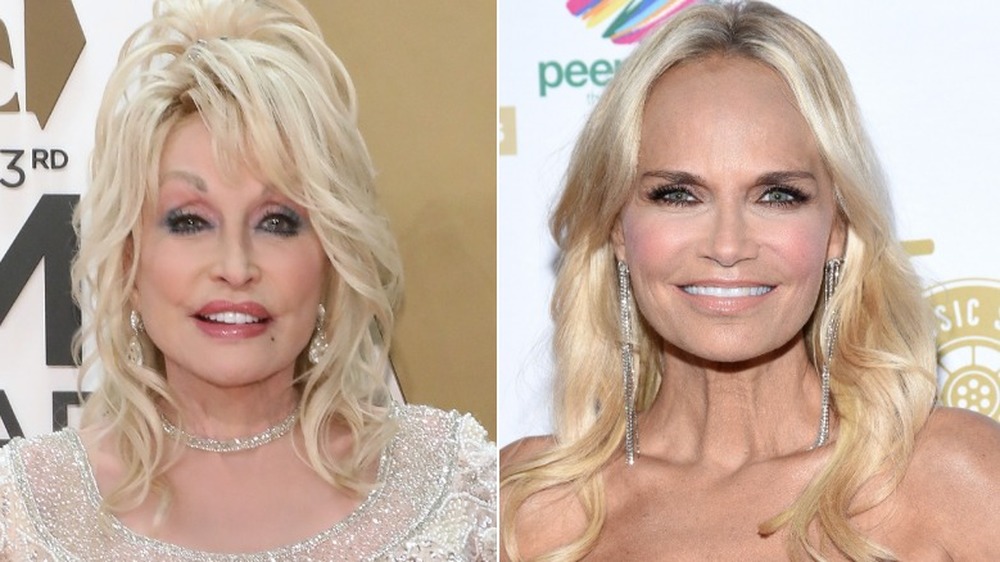 Taylor Hill, Michael Tullberg/Getty Images
Legendary star Dolly Parton would pick actress and singer Kristin Chenoweth to play her in a movie about her life. The Steel Magnolias actress told Marie Claire that she thinks Chenoweth is "just absolutely fantastic," adding that she's been thinking of having the Holidate actress play her for a while now. 
"Years and years ago, when I was going to do the Broadway musical — I never can get it to how I want it, but I'm still working on it. But I thought she'd be an ideal person to do that," she said.
However, Parton realizes that it may take more than one actress to play her in the different seasons of her life. She explained, "we're all getting older now, so if we tell the parts ... we may be able to have different Dollys. We'd probably have to have — as long as my career has been — like a little Dolly, and a middle Dolly, and then the older one. And she'd still be great for that."
According to Elle, Parton has also considered some other leading ladies in the past, including actresses Reese Witherspoon and Scarlett Johansson. But of course the 9 to 5 star admitted that casting "depends on when I get it done," referring to a possible biopic.
Despite which actress gets the leading role, if there's a movie to be made about Parton, it's sure to be an exciting ride!