Tom Holland Reveals The Terrible Advice He Got From Mark Wahlberg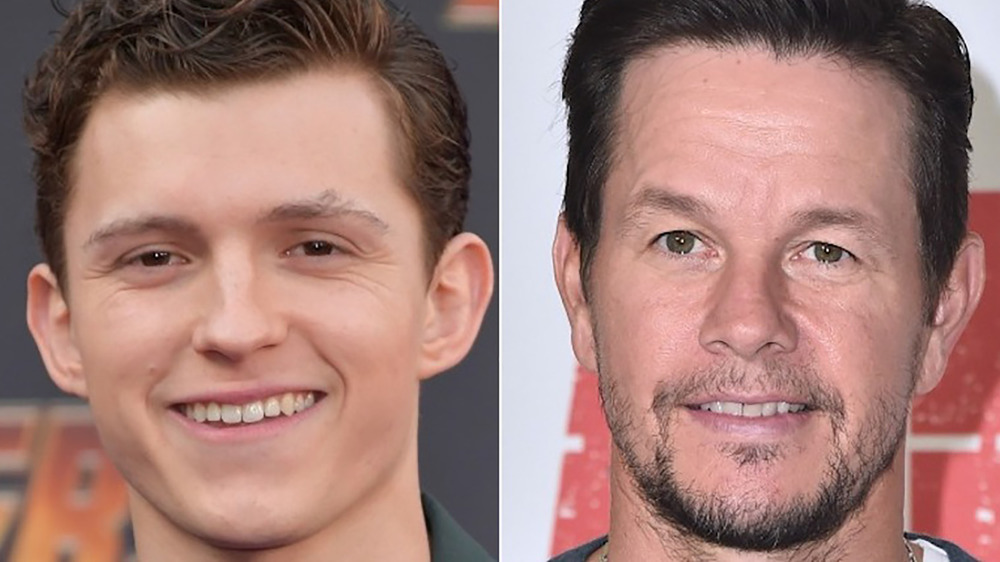 Neilson Barnard, Alberto E. Rodriguez/Getty Images
From Timothée Chalamet and Armie Hammer's adorbs off-screen bromance to Justin Bieber and Billie Eilish's sweet, sibling-like bond, having a mentor-type friendship with another celebrity similar to oneself can be really meaningful. Sadly, that's not the case with Tom Holland ... and Mark Wahlberg. Some might find even find "Marky Mark"'s advice questionable. 
For what it's worth, Tom Holland is clearly on the right track. The British actor got his start dancing up a storm in Billy Elliot the Musical on London's West End and did so again in his Lip Sync Battle against Zendaya. Though he's best known, of course, as MCU's Peter Parker. As of this writing, Holland has starred in five Marvel films including 2017's critically and commercially victorious Spider-Man: Homecoming, and 2019's Spider-Man: Far From Home. He's firmly planted in the cine-verse, with Spider-Man 3 already web-slinging its way into production. But a little sage advice from someone who knows the Hollywood ropes never hurt, right? Well, that's up for debate.
A few years back, actor Mark Wahlberg, who has far from a spotless past, offered up some wisdom on navigating Hollywood to Tom Holland, just as the young star was becoming a household name. But consider that offer rescinded, because his advice wasn't exactly "Marvel-ous," to say the least. Puns aside, scroll down for what Mark Wahlberg told Tom Holland. 
Mark Wahlberg told Tom Holland to go wild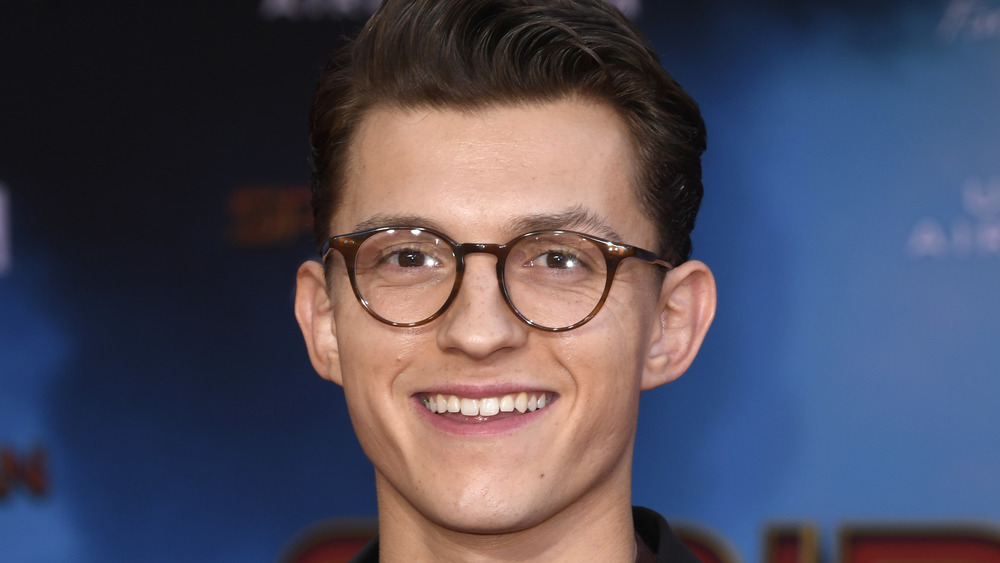 Frazer Harrison/Getty Images
So, what's the bad advice Tom Holland got from Mark Wahlberg? For context, in 2017, Entertainment Weekly asked the actor about the worst piece of advice he has ever received. Holland was quick to answer, sharing, "To go out and have some fun, by Mark Wahlberg." Hmm. "He basically told me to go crazy," Holland added in the interview.
The star was referring to the time he was on The Graham Norton Show with Wahlberg earlier that year. When Wahlberg was asked if he had any tips for the youngster, he began by jokingly noting, "I'm the last person he should ask for advice." He then (at least somewhat), sincerely took a stab at it, recommending that Holland and his siblings (Holland has three, per Insider) move to Los Angeles and go nuts. "Get a jacuzzi," Mark Wahlberg said. "I just met all your brothers. Bring the boys to Cali, get a medical marijuana license so that if you use, you have an excuse, and have some fun, dude. Have some fun for me. Go have some fun." He added, "You're a young, good looking guy." Holland's response? "I will, I will," he said, brushing off Wahlberg's remarks kindly. 
Today, the Spider-Man star spends his money wisely, living with friends in London while amassing an impressive net worth. So in Tom Holland's case, he's probably better sticking to the advice of mentor (on-screen and off) Robert Downey Jr.