Lizzo Speaks Out After Her Controversial Diet Sparks Backlash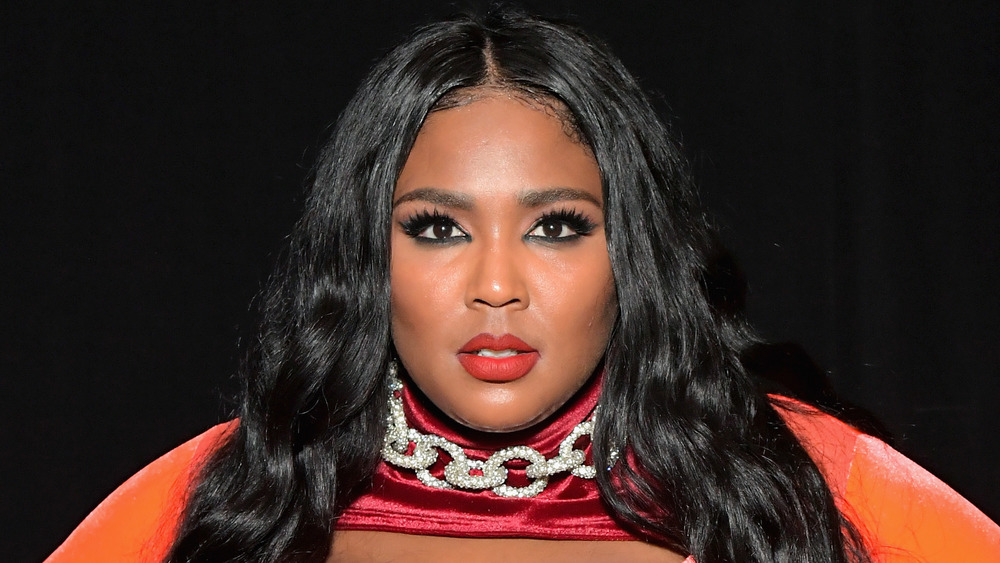 Charley Gallay/Getty Images
Lizzo is the kind of person who always seems to stay true to herself. Whether it's whipping out her flute on stage, stunning fans with her stellar style, or revealing why she sometimes cries before her shows, the star unabashedly does what she thinks is best for her. 
That same attitude applies to the star's body positive ways. Indeed, she's not afraid to show the world how much she loves herself. Just take a look at Lizzo's fabulously confident post from Dec. 7, 2020, which showed the star in white panties and a bra obviously feeling awesome. "Wild to see the body positive movement come so far. Proud of the big girls who gave it wings," she captioned the photo. "My body is changing but I'm gonna keep appreciating it from every angle."
Lizzo's body positivity has earned praise from not only her fans, but also other celebrities who are vocal about body acceptance, like Demi Lovato. "To Every Body, with love," Lizzo wrote on Dec. 15, 2020, alongside a video of herself showing off her body and talking about appreciating our bodies. In response, Lovato left a comment, writing, "Thank you for the inspiration we all needed today, you legend."
However, while Lovato may be into what Lizzo has been posting, not everyone is thrilled with the musician's social media content. That's because, in December 2020, she faced backlash over the fact that she was on a rather controversial diet.
Lizzo defended her detox diet from critics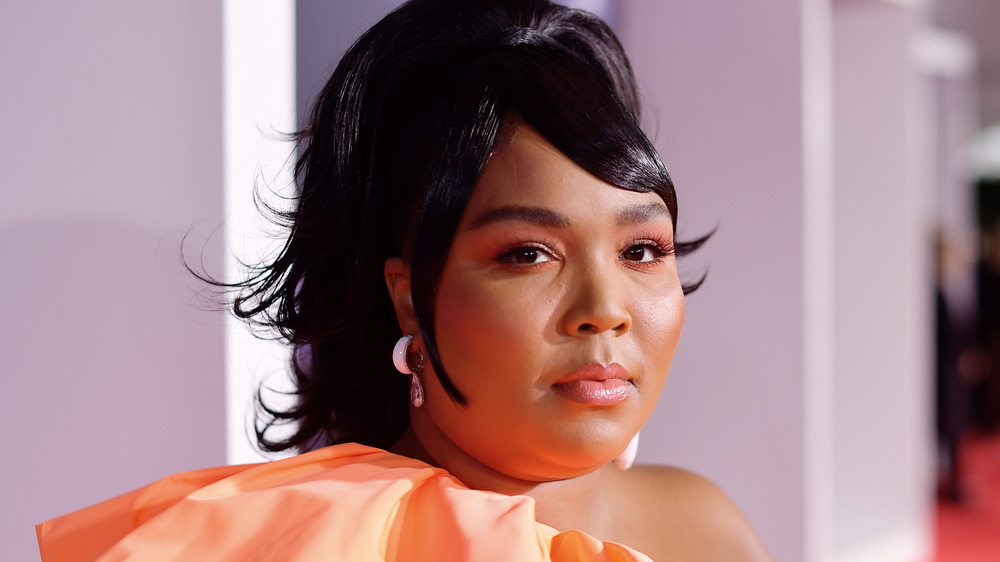 Matt Winkelmeyer/Getty Images
Lizzo's fans are used to seeing her have fun, stand up for her beliefs, and share her truth. But as open as she is, some followers were still surprised when the star "posted a TikTok revealing what she ate during a 10-day smoothie detox," according to Entertainment Tonight. 
In the video, Lizzo explained that she was using "safe detox methods [with a] nutritionist." She also showed what she was consuming throughout the day, which included vitamins, four smoothies, and "a vegan protein bar, hot tea, nuts, apples with peanut butter, cucumbers with apple cider vinegar, and lots of water."
However, the detox posts didn't go over well with many fans, who say that such diets are unhealthy and promote disordered eating. After a significant backlash, Lizzo took to social media to have her say once again, explaining that she wasn't aiming for dramatic weight loss. 
"I detoxed my body and I'm still fat. I love my body and I'm still fat. I'm beautiful and I'm still fat. These things are not mutually exclusive," she wrote. She then asked people who look up to her to "not starve" themselves and insisted that's not what she has done. Instead, "I fed myself greens and water and fruit and protein and sunlight."
Even so, Lizzo noted, you don't have to do this "to be beautiful or healthy." It was simply what she chose to do. She ended her message by telling her followers, "Remember, despite anything anyone says or does ... DO WHAT YOU WANT WITH YOUR BODY."