These Real Housewives Of New York Are Protesting Cuomo's Latest Move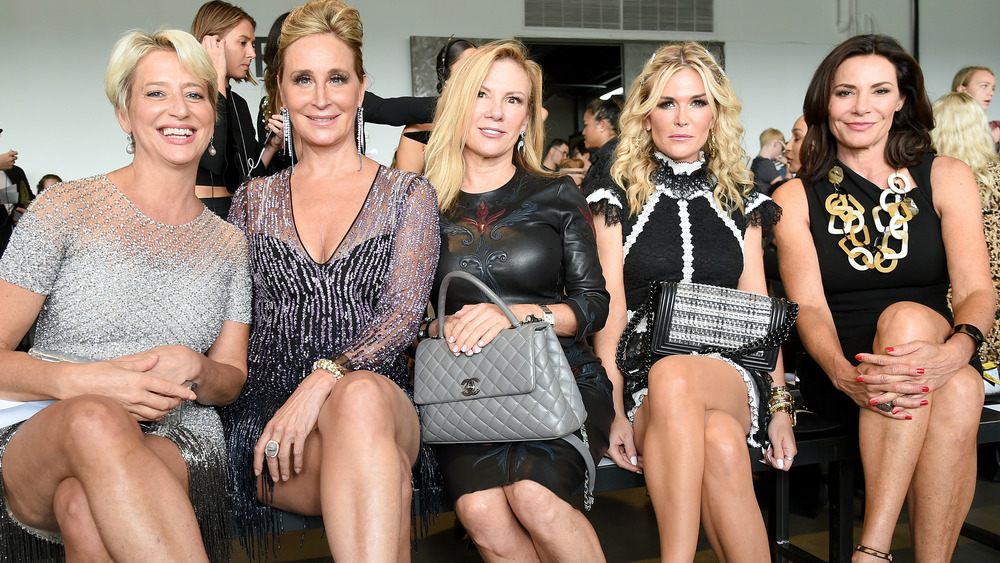 Yuchen Liao/Getty Images
Real Housewives of New York fans didn't get to see the cast members navigating the coronavirus pandemic during Season 12, but viewers did witness some at-home confessional interviews. Additionally, the Season 12 reunion was filmed in person, with a socially distanced seating arrangement. Sonja Morgan even put a glamorous spin on PPE, wearing a black face mask adorned with silver accents.
Before filming the reunion, Ramona Singer stayed with ex-husband Mario Singer and their daughter Avery in Florida, per E! News. She documented their fun times on social media, which rubbed Leah McSweeney the wrong way. According to Page Six, Leah went in on Ramona via her Instagram Story in June 2020. She didn't mention her co-star by name, but it was seemingly very clear who she was referring to. 
Leah declared, "I am so disgusted by some of my castmates and their families who spent the entire f**king quarantine in Florida, living it up, showing everyone how they're living it up." Leah added, "They f**king come back to New York and they're out like nothing. Not quarantining. Not taking this s**t seriously. And basically laughing in all of our faces."
Ramona told Page Six, "... [W]e took every precaution possible while traveling. The continued health and safety of my family, friends and community is of the utmost importance to me." While Leah very vocally disapproved of the way Ramona conducted herself during the early stages of the pandemic, they have actually come together to protest a decision Governor Andrew Cuomo made in December 2020.
The Real Housewives of New York want to save local restaurants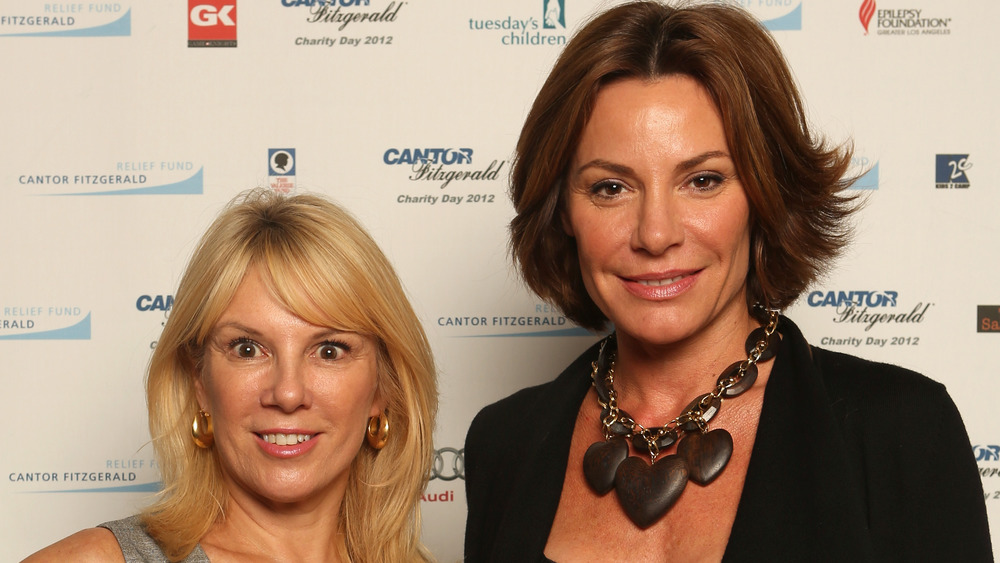 Mike Mcgregor/Getty Images
Despite their rocky dynamic during the early stages of the coronavirus pandemic, Ramona Singer and Leah McSweeney are seemingly on the same page these days, along with their co-star Luann de Lesseps. All three of them have been very vocal about New York Governor Andrew Cuomo's decision to close down indoor dining at restaurants again in December 2020, per Page Six. 
They joined protestors who are against this decision. Additionally, protestors want a bailout for restaurant owners. On Dec. 14, 2020, both Leah and Ramona shared a flyer encouraging fellow New Yorkers to join in on the protest the next day. Leah asked her followers, "Who is joining us?1?" Ramona included the hashtags "save jobs" and "save restaurants" in her social media post. 
On the day of the protest, Luann shared photos from the event, writing, "Restaurants are the lifeblood of New York City #savenycrestaurants." Ramona posted that she's "appalled to see what is happening to the restaurant / hospitality industry!" She tagged Governor Cuomo and New York City Mayor Bill de Blasio, asking how do they "expect these businesses to survive." Ramona declared, "It is time we stand up and save our small businesses!!" Leah told Instagram users, "This isn't about dining out. Open your eyes. This is about hard working people, small business owners and NYC." Leah pleaded, "They need help."
While it's usually entertaining to see Housewives at odds, it's refreshing to see them come together to support their community.