The One Movie Role George Clooney Regrets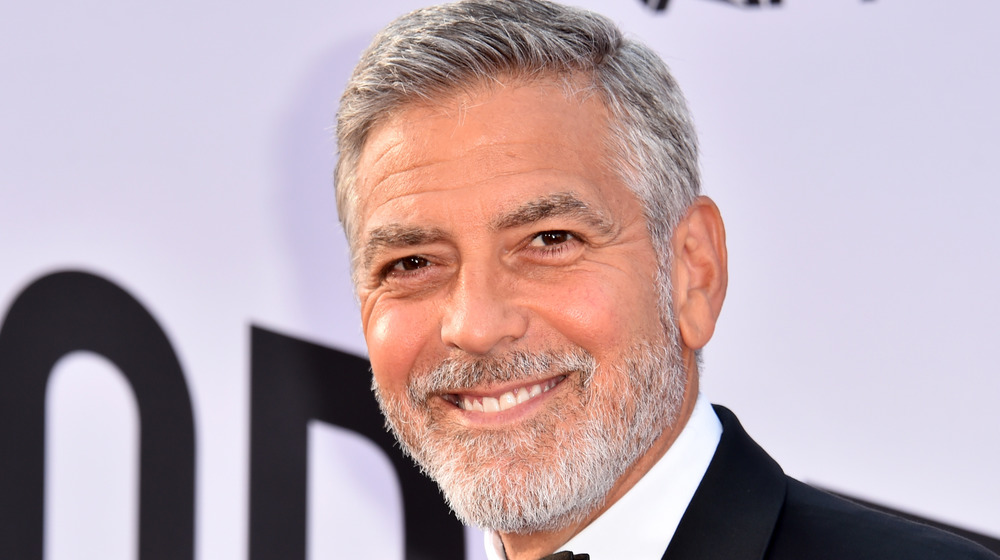 Alberto E. Rodriguez/Getty Images
From Robert Pattinson's discomfort over the Twilight films to Viola Davis' take on The Help's "white savior narrative," many actors have at least one film in their portfolio they'd rather forget. And the same goes for the suave George Clooney. Admit it, aren't you curious about what role that could possibly be? With dozens of great performances to his name, the likable salt and pepper-haired leading man shouldn't lose sleep over any of his cinematic choices (maybe fewer on-set pranks wouldn't hurt). Still, George Clooney has a pretty good record. 
Breaking into stardom as the rebellious pediatrician Doug Ross on the medical drama ER, Clooney has since lit up the screen in everything from recession drama Up in the Air to the bankable Oceans films. And there's plenty to love in between, too. He's worked with the Coen Brothers on the critically acclaimed O Brother, Where Art Thou?, and smaller gems like Out of Sight with Jennifer Lopez. Basically, Clooney makes good choices, film-wise. In terms of his personal life, Clooney seemingly has a rock solid, charity-focused marriage and life with Amal Clooney. 
Still, there's one film the star still wishes he hadn't done. Well, half-wishes. Scroll down to find out the critical flop George Clooney brought up at the very mention of the word "regret."
George Clooney learned a life lesson from this massive flop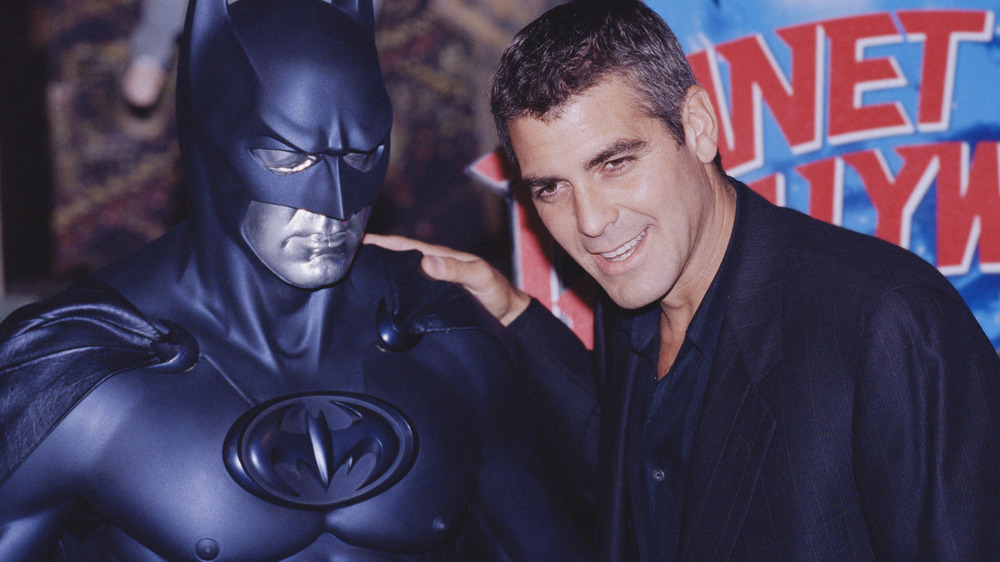 Colin Davey/Getty Images
So, what is the one film George Clooney regrets doing, though he has a positive outlook about it now? That would be Joel Schumacher's Batman & Robin. Released in 1997 as the third film in the 1990s Batman trilogy with Michael Keaton at the helm, Clooney instead took on that leading role and unfortunately, the film is mostly known as a cinematic disaster today. Not only does it have an 11 percent on Rotten Tomatoes, but it's infamously associated with ... giving the Batman costume ... nipples.  
"Now, the obvious answer to your question would be to joke, Batman & Robin," Clooney told The Guardian on Dec. 13, 2020. "And I wouldn't do it at all." Though the film was a flop, it was apparently an important lesson for the star in choosing film roles knowing your name will forever be associated with them. "I learned that if you're gonna be held responsible for a film, instead of just being an actor in that film, you'd better pick better films," he told the outlet. 
Today, the Oscar-winner more to be proud of film-wise than shameful of, even if it hasn't left him with many films to share with his young children. "...I think some of the Coen Brothers movies I could get away with showing them," George Clooney told The Guardian. "Well – maybe not that one [Burn After Reading] where I'm building a sex machine in the basement." Eek!