Aubrey Plaza Reveals Which Former Role She Relates To The Least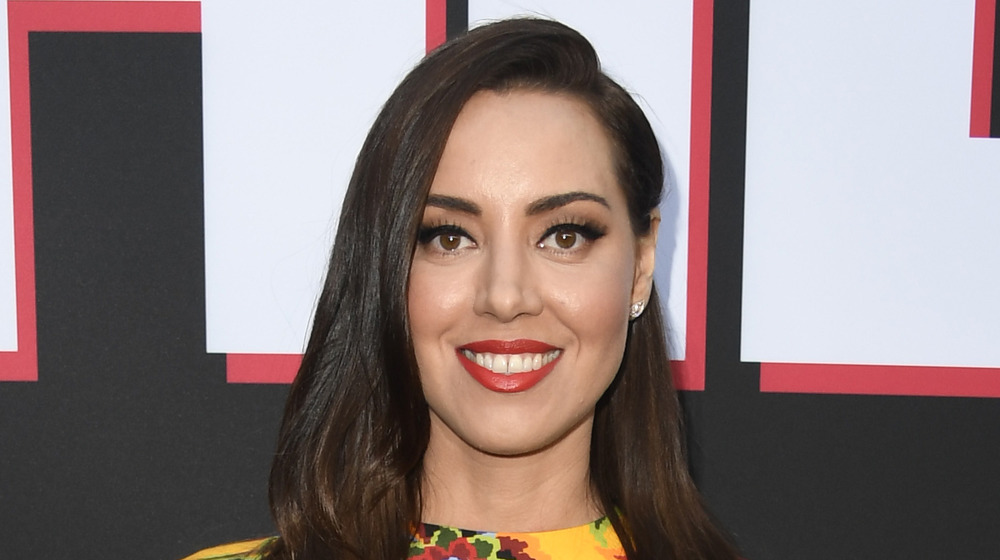 Frazer Harrison/Getty Images
Aubrey Plaza may be best known for playing the seemingly always less-than-impressed April Ludgate on NBC's Parks and Recreation, but she's scored plenty of other roles over the years. The popular actress has popped up on plenty of shows, per IMDb, including Portlandia, Castle, and Drunk History. TV-lovers may also recognize her as Lenny Busker from Legion or Cat Adams from Criminal Minds. In 2020, she also thrilled fans by taking on the role of Riley in the festive flick Happiest Season, which also starred Kristen Stewart, Mackenzie Davis, and Dan Levy.
"There's a seriousness to everything Aubrey Plaza does. You may not notice it at first, especially since she's known for her specific brand of off-kilter humor," Backstage noted while also adding that she's the kind of "actor who doesn't take any role she plays lightly, no matter how lighthearted the role may seem."
Although she's apparently "spent the years since [Parks and Recreation] went off the air not-so-subtly reminding critics and viewers alike that she wasn't merely playing herself" on the hit show, there are some roles that are more like her than others. And there happens to be one role that Aubrey Plaza doesn't really relate to at all.
Aubrey Plaza 'would never' act like this character
Aubrey Plaza is obviously talented enough to tackle a range of roles, even ones that force her to explore experiences, personalities, and behaviors that don't necessarily come naturally to her. In fact, that's one of the great challenges of acting and she's certainly up to the task. That's also why the star doesn't always relate to the characters that she plays.
In December 2020, BuzzFeed asked Plaza which of her past onscreen characters is the least like her. "I would say Lenore in Dirty Grandpa is really not like me at all," she admitted. If you haven't seen the 2016 film, it stars Robert De Niro and Zac Efron as a father and grandson who take a rather adventurous trip together. Plaza plays a woman who meets up with the pair along the way and shares a flirtation with De Niro's "dirty grandpa."
Yet, that's something that Plaza says is highly unlikely to happen in real life. The star added that she "would never go to spring break in Florida and try to have sex with a very old man," saying she's just "not going to do that." If you're interested in why that's not exactly Plaza's cup of tea, she offered a simple answer as an explanation, noting, "It's not interesting to me." Fair enough!