38% Of People Want To See Bradley Cooper Get Together With This Star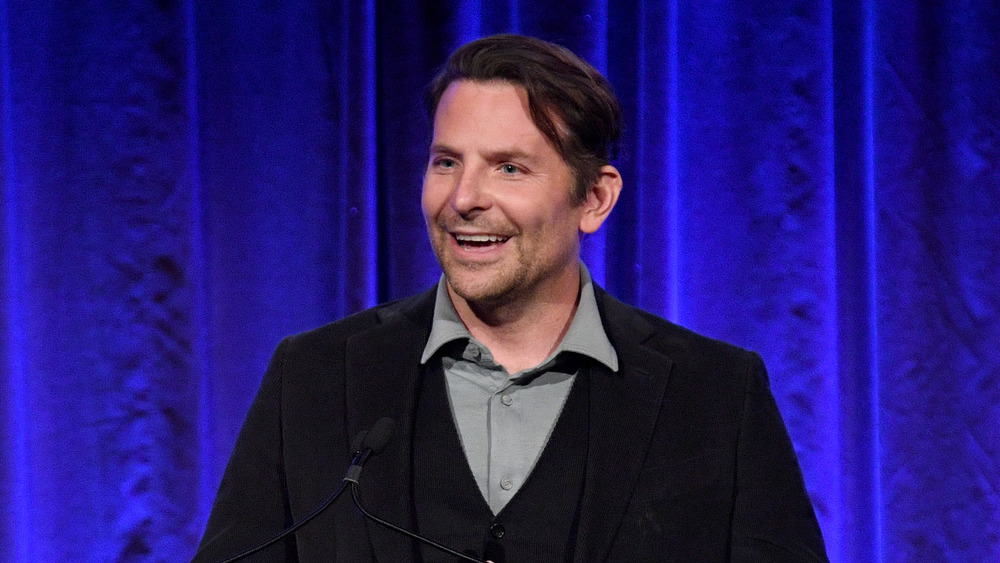 Dimitrios Kambouris/Getty Images
We're far from the shallow now — literally, because it's been more than two years since A Star Is Born's third iteration hit theaters. And while stars Bradley Cooper and Lady Gaga never dated in real life, some fans held out hope that they would one day, despite their own statements to the contrary, form an IRL romance.
The Oscar-nominated movie is surely why 38.39% of people said they wanted to see Cooper and Gaga together, in a new poll conducted by Nicki Swift. When asked, "Which person do you wish Bradley Cooper would end up with?" Gaga was the top choice, pulling in 233 of the poll's 607 respondents.
However, Gaga dispelled any rumors of a romance between the two stars during a February 2019 appearance on Jimmy Kimmel Live! "People saw love, and guess what, that's what we wanted you to see," Gaga said to Kimmel, referring to her and Cooper's Oscars performance. It's called acting, look it up!
Gaga was also engaged to Christian Carino while A Star Is Born was filming, while Cooper split up with Irina Shayk in June 2019. (Still, some fans are hoping that the co-parents will reconcile, with the model bringing in 8.73% of votes in Nicki Swift's poll.) Despite fans' obsession with their chemistry on screen, Cooper and Gaga were just seasoned actors playing their parts, and it doesn't seem likely their relationship will veer toward romance anytime soon.
27% of fans ship Bradley Cooper and Jennifer Garner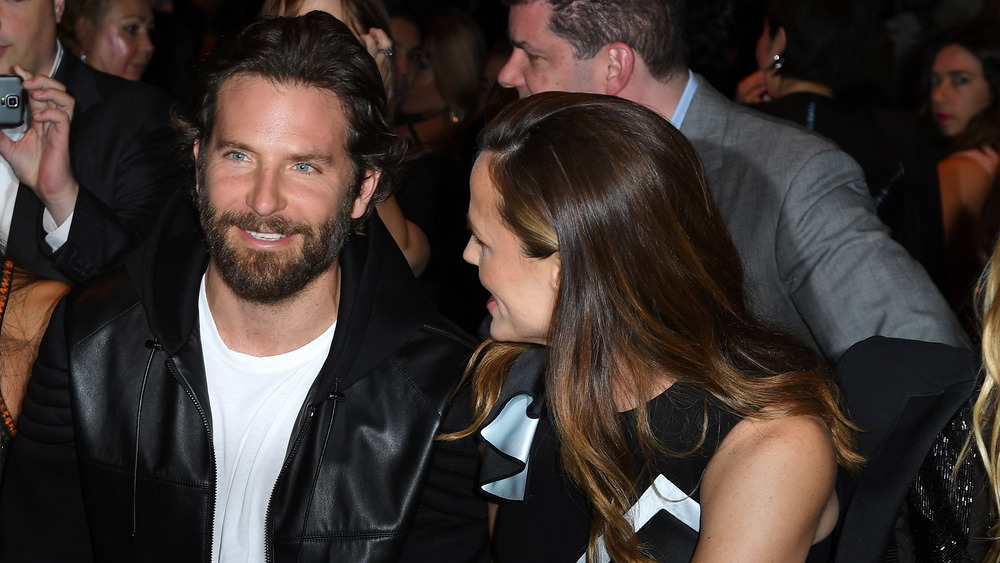 Pascal Le Segretain/Getty Images
While Lady Gaga pulled in the most votes in the Nicki Swift poll about who Bradley Cooper should date, Jennifer Garner also brought in 165 votes. The former Alias costars were spotted together on a beach in August 2020, sparking rumors that they could be more than friends. Still, there's no evidence to suggest that's the case, and the poll is really just wishful thinking.
In addition to weighing in on Cooper's romantic potential with Gaga, Irina Shayk, and Garner, 15.82% of the poll respondents also said that Cooper should end up with Zoe Saldana, his costar from 2012's The Words. But Saldana has been married to Marco Perego since 2013, so that's another pairing that doesn't exactly seem likely.
And in a somewhat heartening twist, a number of fans wrote in their own answers, many of which were some version of the idea that Cooper can date whomever he wants. As much as fans want to see him with Gaga, he has to do what's right for him.