Saffron Burrows: How Much Is The You Star Worth?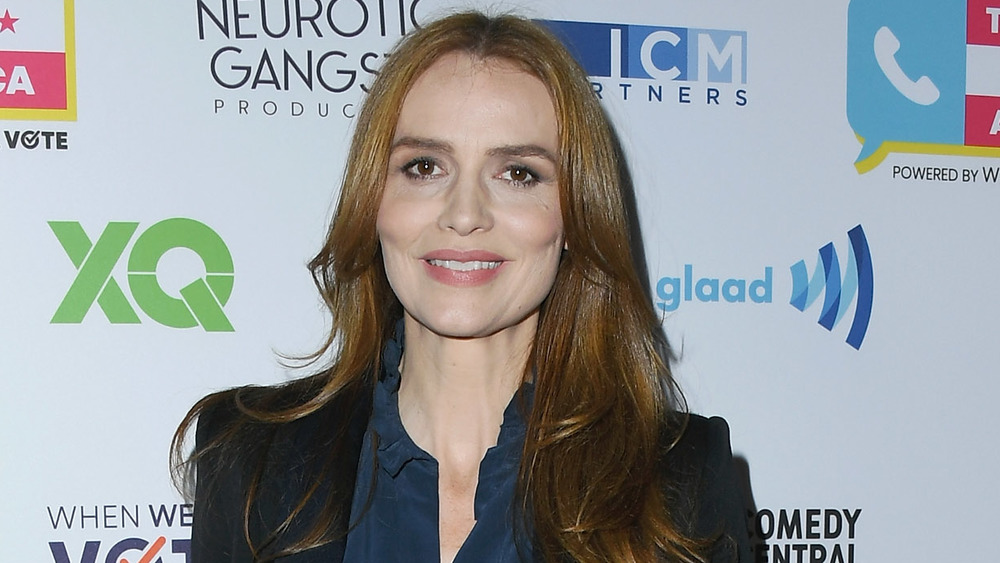 Jon Kopaloff/Getty Images
Saffron Dominique Burrows is one of those actresses that bring class and style to just about every television show and movie she stars in. The London-born star has had a lengthy career that spans decades, much longer than her modeling career (though she did well in that industry as well).
During the Harvey Weinstein scandal, Burrows was one of the many actresses who spoke out about the longstanding culture of the backdoor behind the film industry. During a February 2020 interview with The Guardian, Burrows explained, "And that's just one person – I mean, there was a culture. If someone was very powerful, most of their actions weren't questioned. The fact that some companies are now having transparency in their pay structures is revolutionary. It shouldn't be, but it feels revolutionary if you've come from an era where it wasn't like that."
With so many changes going on in the industry, how has the star kept afloat all these years? Let's take a look at what she's been up to lately, as well as her net worth.
Saffron Burrows continues growing her résumé and her net worth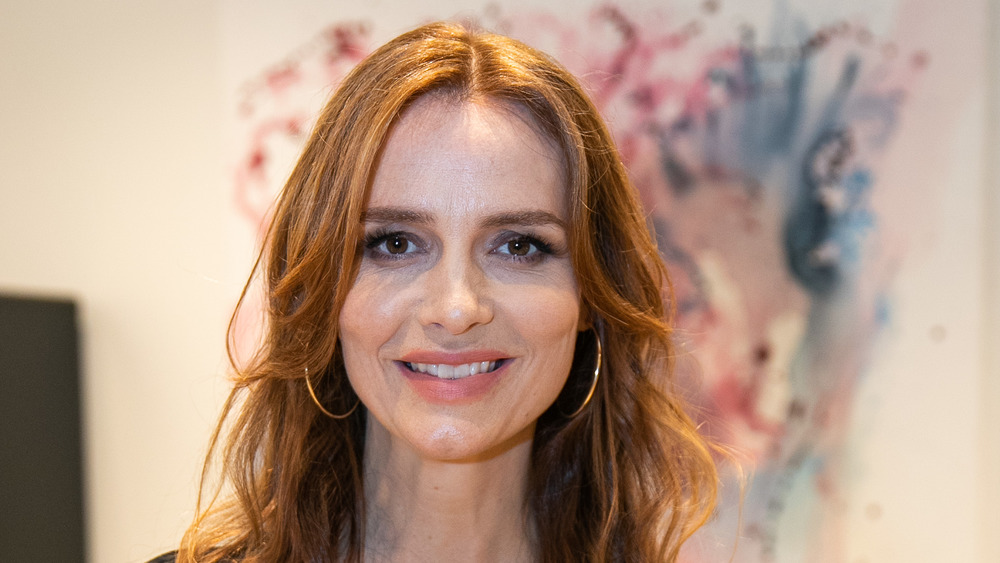 John Wolfsohn/Getty Images
Most recently, Saffron Burrows has been more recognized for playing the alternative wellness-loving mom, Dottie, on the hit Netflix series You, starring Penn Badgley, Elizabeth Lail, Victoria Pedretti, Shay Mitchell, and more. According to Deadline, Burrows is described as "determined to pour her love and attention into [her daughter] Love and her new grandchild."
According to Netflix Life, the star has been tapped to reprise her role in the upcoming Season 3, however, no official date for its premiere has been released as of December 2020. Burrows is also known as a series regular on the 2013 ABC television show Agents of S.H.I.E.L.D., where she portrayed Agent Victoria Hand, and the 2014 Amazon Video drama Mozart in the Jungle as Cynthia Taylor.
Clearly Burrows shows no signs of slowing down her career, as she's been very successful thus far. According to Celebrity Net Worth, the actress is worth $10 million, and with new shows on the way, it's possible that will only continue to grow.