Inside Eddie Cibrian And LeAnn Rimes' Relationship Today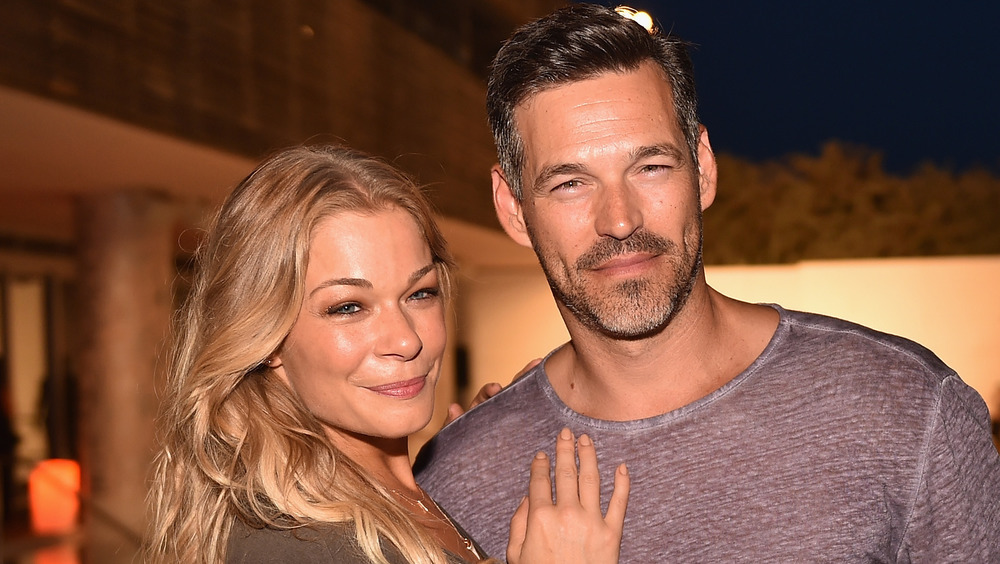 Fabiano Silva/Getty Images
Singer LeAnn Rimes might have shined brightly when taking home the Golden Mask trophy after she was revealed as The Sun, aka the winner of The Masked Singer Season 4. Still, things have not always been so sunny for Rimes. While LeAnn Rimes is happily married to actor Eddie Cibrian, the beginning of their relationship was fraught with drama.
Rimes and Cibrian got engaged on Christmas Eve in 2010. The couple's April 2011 marriage followed reports that Rimes had been having an affair with Cibrian, her co-star on the TV movie Northern Lights, while she was still married to actor Dean Sheremet. Rimes later acknowledged that the reports were accurate, telling People: "I take responsibility for everything I've done. I hate that people got hurt, but I don't regret the outcome." Cibrian was also married to reality star Brandi Glanville when he and Rimes first began dating. 
Throughout her life, she has suffered from anxiety and depression. On Aug. 20, 2012 — the day after she turned 30 — Rimes checked into a treatment facility. While receiving an award at the Hope for Depression Research Foundation's 13th Annual Luncheon Seminar, she told the crowd, per People, "Honestly, it was the best birthday gift I could have ever given myself because I don't know if I would have made it to the next one." Continue reading to find out how LeAnn Rimes' treatment affected her marriage to Eddie Cibrian.
Eddie Cibrian and LeAnn Rimes' marriage is stronger than ever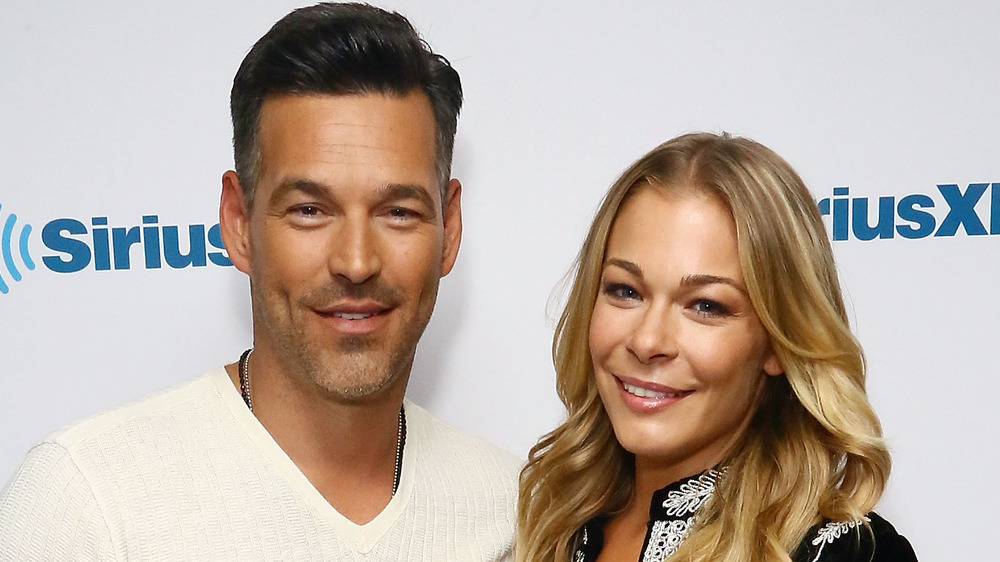 Astrid Stawiarz/Getty Images
Singer LeAnn Rimes now recognizes that a lot of the anguish she was experiencing had to do with the "very public shaming" around her marriage to Eddie Cibrian and their initial affair. "All the running, and all of the hiding and all of the shame that lived inside was incredibly exhausting," she said, per People. It was around that time that she began to struggle, Rimes admitted. "I wasn't sleeping, though I couldn't get out of bed, which made no sense to me. I was having debilitating panic attacks where I could not breathe and honestly, I think I've been holding my breath my entire life." 
Rimes further discussed her depression with People in an April 2020 interview, stating, "Eddie and my friends and those close to me experienced pain through my eyes. They weren't exempt from it." After years of working through her issues, practicing a self-care routine and yoga, along with taking prescribed medication for anxiety and depression, Rimes revealed that her marriage is now much stronger.
"By being able to care for my own body and not expecting Eddie to do it for me, we've been able to become better partners," she told the outlet. "Eddie is a rock. And we're not so enmeshed. We can build our own selves up and I think that's so important. We're stronger than ever." Fans are thrilled to know that LeAnn Rimes' inner sun is now able to shine bright. 
If you or someone you know is struggling with mental health, please contact the Crisis Text Line by texting HOME to 741741, or call the National Alliance on Mental Illness Helpline at 1-800-950-NAMI (6264).