How Denise Richards' Divorce From Charlie Sheen Damaged Her Career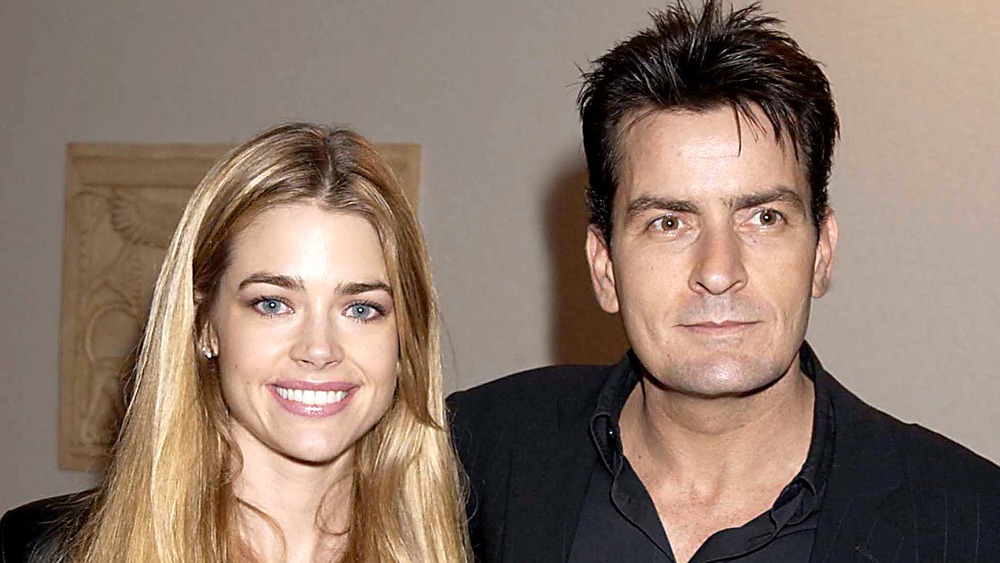 Dave Benett/Getty Images
Joining The Real Housewives of Beverly Hills in 2019 seemingly reinvigorated Denise Richards' public profile. Her fanbase grew and she became even busier as an actress. In 2019, she joined the cast of The Bold and the Beautiful. The same year, she landed a main role on the series Paper Empire. In 2021, Richards is slated to star in the TV series Glow & Darkness. She's also appeared in several TV movies, including The Secret Lives of Cheerleaders and My Adventures With Santa. The writing was on the wall for Richards' RHOBH exit following the Brandi Glanville hookup claims, but it would have made sense for her to bounce regardless — the woman is booked and busy! However, that wasn't always the case. 
Richards became a star with her breakout roles in Starship Troopers and Wild Things in 1997 and 1998, respectively, but there was a period when she wasn't working consistently. Richards attributed those struggles to her messy split from Charlie Sheen, according to People. Richards and Sheen met while filming Good Advice in 2000, but things didn't get romantic until she made a guest appearance on his show Spin City in 2001. They tied the knot in 2002 before splitting up in 2005 while she was six months pregnant with their second child. The timing of their breakup garnered a lot of tabloid attention, but that was just the tip of the iceberg. These two went through a lot in the public eye, which had consequences on Richards' career.
Denise Richards has struggled with sharing her personal life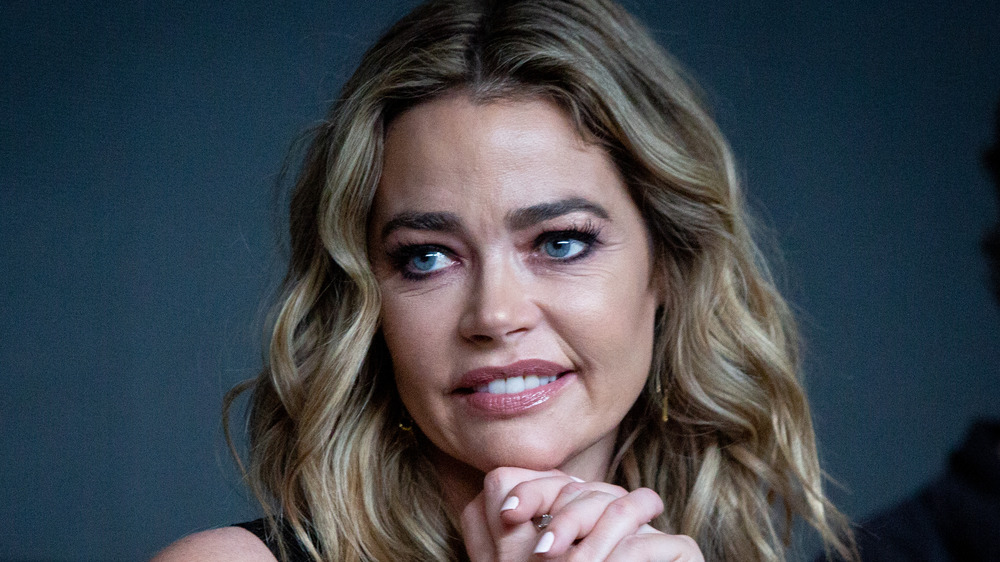 Pablo Cuadra/Getty Images
In a December 2020 People interview, Denise Richards discussed her struggle to have a private life as a public person. She acknowledged that there was "no real handbook" on fame, explaining, "It's not something you can really prepare someone for." The actress recalled, "When I would do interviews I was very private, which I'm sure people now would find hard to believe because I've done reality shows and I'm on Instagram and stuff." However, the entertainment industry has drastically changed over the course of her career. She explained, "When I started out, they wanted to imagine the actor in that role. And we would do our best to keep it and keep our private life private."
Richards didn't have the option to keep anything private when she and Charlie Sheen split. She admitted, "It was a hard thing to navigate and I've made a lot of mistakes. I obviously went through a very public divorce. It was hard for me to comprehend that my public divorce affected my work." While some people believe "all publicity is good publicity," that wasn't true for Richards in the midst of the split. She admitted, " I didn't understand it at that time because I thought, 'How come? That's my private life. It shouldn't affect my work.' But it did."
She described that period as "one of the hardest of [her] life," but these days, she's seemingly in a better place, both personally and professionally.