Ellen DeGeneres Shares The COVID-19 Symptom She Wasn't Expecting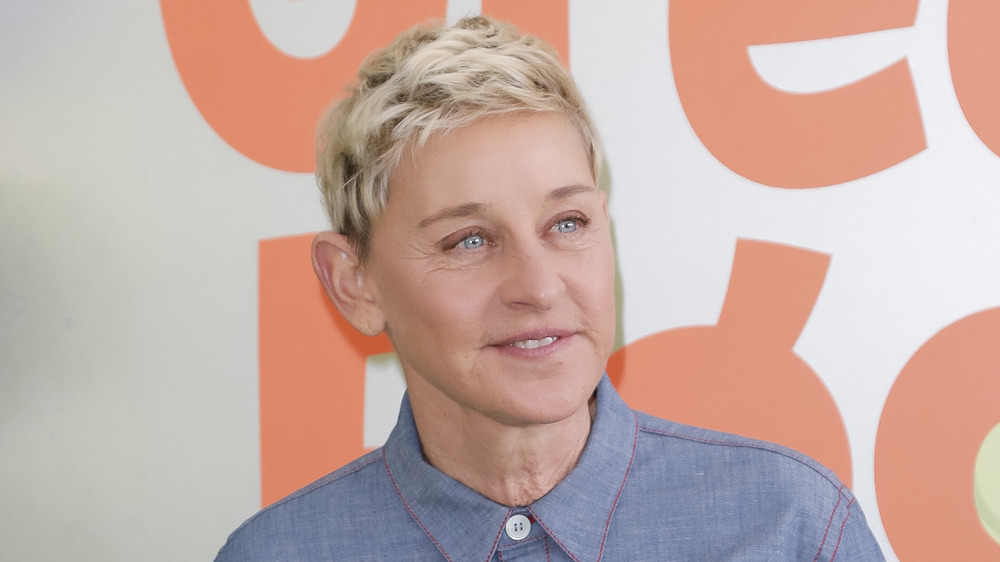 Tibrina Hobson/Getty Images
Ellen DeGeneres has had a rough 2020. First, the year was marked by numerous allegations that she fostered a toxic work environment at The Ellen DeGeneres Show. Just as DeGeneres was regaining her momentum, she was hit with another curveball: a positive COVID-19 diagnosis. On Dec. 10, 2020, she announced the unfortunate news on Twitter, adding herself to the growing list of celebrities who have been diagnosed with coronavirus.
"Hi Everyone, I want to let you all know that I tested positive for Covid-19," she wrote. She said she was "feeling fine" and promised that "anyone who has been in close contact with [her] has been notified." The comedian and talk show host said she was following "all proper CDC guidelines" and would be back "after the holidays."
Prior to her diagnosis, DeGeneres compared the lockdown brought about by coronavirus to being in jail in a since-deleted video, per The Washington Post. "One thing that I've learned from being in quarantine is that people — this is like being in jail, is what it is," she said. This did not go over well with others, who labeled her comments as insensitive and disrespectful to people actually in jail. 
Now that the Finding Dory star has experienced coronavirus, she is sharing what it's really like to live with the virus — and she revealed the COVID-19 symptom she wasn't expecting.
Ellen DeGeneres had a surprising coronavirus symptom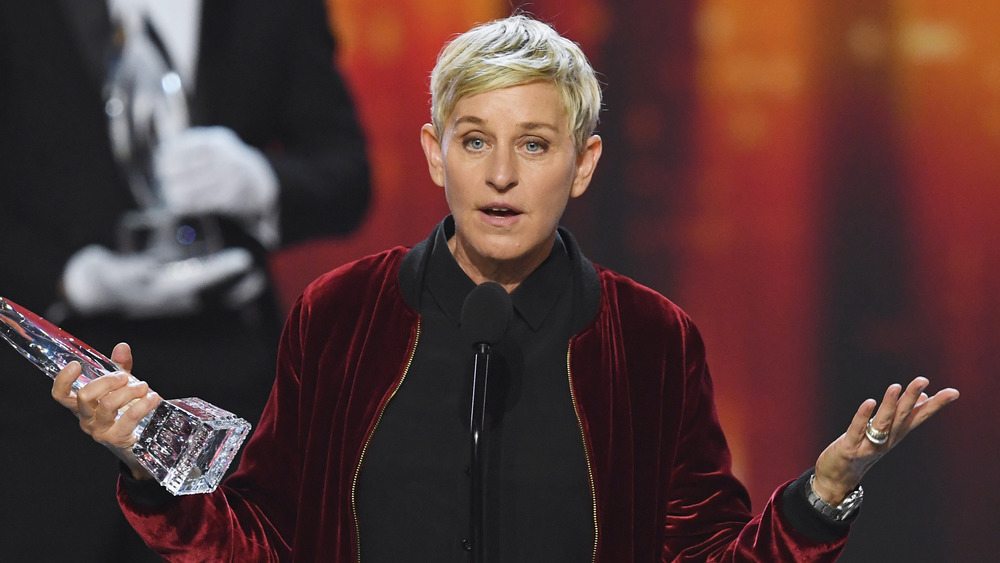 Kevin Winter/Getty Images
Ellen DeGeneres gave her followers an update on her condition in a Dec. 16, 2020 video posted to her Twitter. Fortunately, she seemed to be in high spirits, and said she felt "100 percent" and "really good."
However, she did open up about one symptom she was not expecting at all. "One thing they don't tell you is you get, somehow, excruciating back pain," DeGeneres noted, adding that she had no idea that was a symptom. "Who knew? How come?" she questioned. "Back pain. Bad." Despite the back pain, the comedian seems to be on her way to return to The Ellen DeGeneres Show in the new year. Following her diagnosis, production was paused and is expected to resume in January 2021, per People.
Coincidentally, DeGeneres was not the only talk show host to announce her positive COVID-19 diagnosis on December 10. Carrie Ann Inaba, The Talk co-host and Dancing with the Stars judge also announced she had been diagnosed with the deadly virus and was therefore quarantining in her home. She also seemed to be keeping positive and urged her followers to be careful in a video she posted to Instagram. "Friendly reminder to stay vigilant, take care of yourself, wear your mask, wash your hands a lot, and just be extra, extra careful because you don't want this," she cautioned.
We at Nicki Swift wish both DeGeneres and Inaba a safe recovery.