Blackpink Drops Bad News For Fans About Their Virtual Show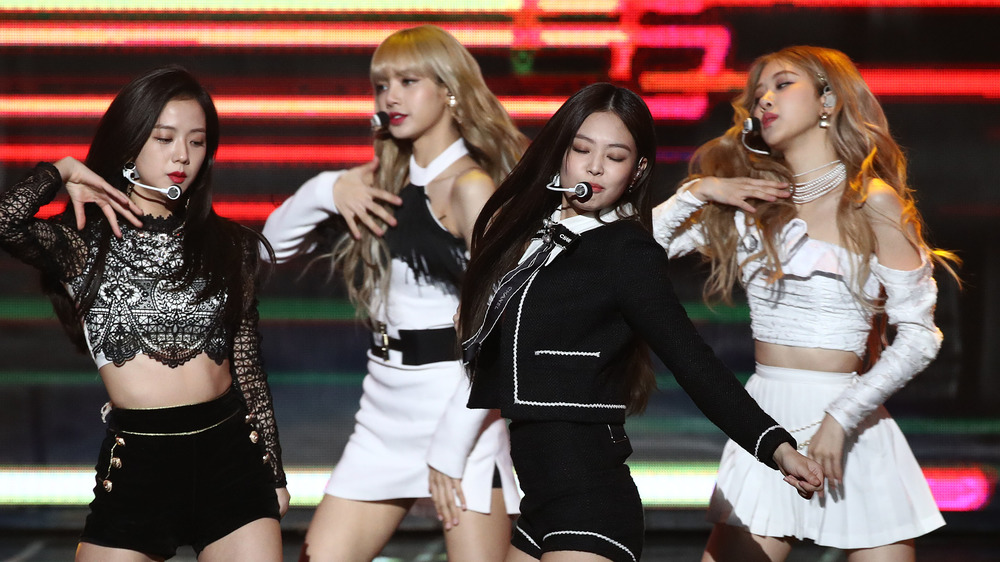 Chung Sung-jun/Getty Images
While fans and followers of the all-female K-pop sensation Blackpink were overjoyed in November 2020 after the band announced that they were set to air a virtual show on Dec. 27, 2020, that same fanbase (nicknamed BLINKs) woke up on Dec. 17, 2020 to some disappointing news. Unfortunately, the concert –simply titled "The Show" — would not air as planned, and will instead be postponed for a January 2021 air date.
As Page Six reported, band members Lisa, Jisoo, Jennie, and Rosé announced via social media feed that the show would not go on as scheduled, despite the fact that the four-girl quartet had hoped that a show at the very end of a fraught year like 2020 would help raise spirits.
"We wanted to end the year with something very special for our Blinks who have been waiting so patiently for us," Blackpink initially said on Dec. 3, 2020, per the New York Post. "Overall, we're super excited to share this fun moment with our Blinks and we can't wait till 'The Show.' "
In a later message, Blackpink had to sing a different tune: the postponing of "The Show." "Through our concert, we wanted to give you some sort of comfort during these difficult times, but the health and safety of everyone taking part in THE SHOW is our top priority," the group wrote. "So, in order to make sure that we prepare for the concert in a safe environment, we have decided to postpone THE SHOW." Read on to learn what led to this tough call. 
Blackpink postponed 'The Show' over COVID-19 concerns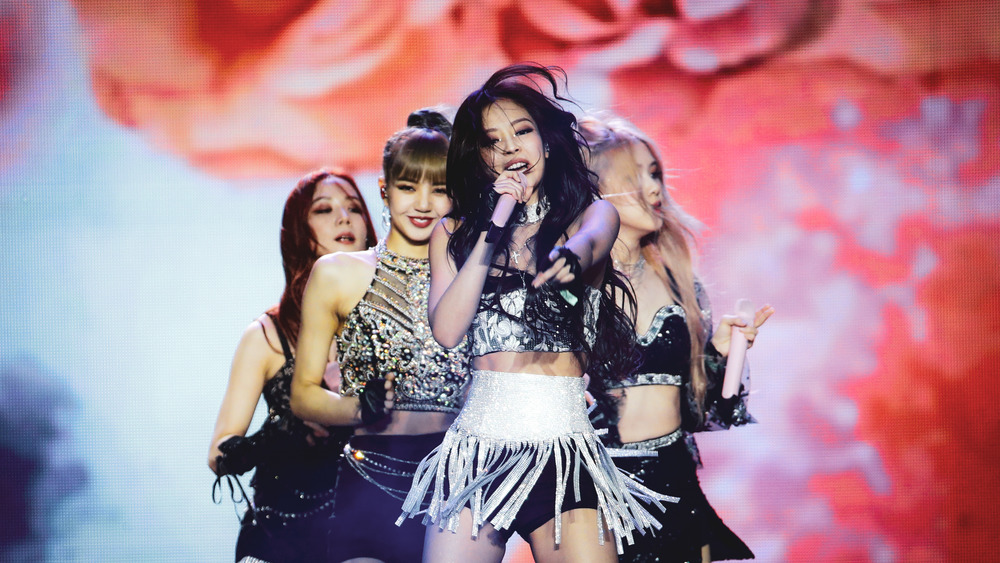 Rich Fury/Getty Images
In a video message Blackpink posted to their social media accounts, band members Rosé, Jisoo, Lisa, and Jennie, also clarified why "The Show" will be postponed until Jan. 31, 2021: namely, in order to comply with COVID-19 restrictions in South Korea, and to not help spike cases of a virus that has become a worldwide pandemic.  "In order to comply with the South Korean COVID-19 prevention guidelines and to ensure a safe performance, we have unfortunately made the decision to postpone," the group said in a statement, per Page Six.
According to the Johns Hopkins University and Medicine Coronavirus Resource Center at the time of this writing, a total of 46,453 have been diagnosed in South Korea since the first known case was reported on Jan. 20, 2020. So far, only 634 people in South Korea have died due to COVID-19. For comparison, at the time of this writing, Johns Hopkins reports that nearly 17 million cases of COVID-19 have been diagnosed in the U.S., with a total of 307,429 deaths due to the virus.
Unfortunately, despite the precautions many have taken in South Korea, the country has experienced a recent uptick in coronavirus cases, which the government is currently attempting to tamp down before it culminates into a full-blown resurgence. As CNN reported on Dec. 16, 2020 government officials are currently considering another potential lockdown to curb the possibility of contagion. So while the news is sad for BLINKS everywhere, Blackpink is acting in the interest of public safety.