The Shady Comment Meghan Trainor Hates Hearing From Fans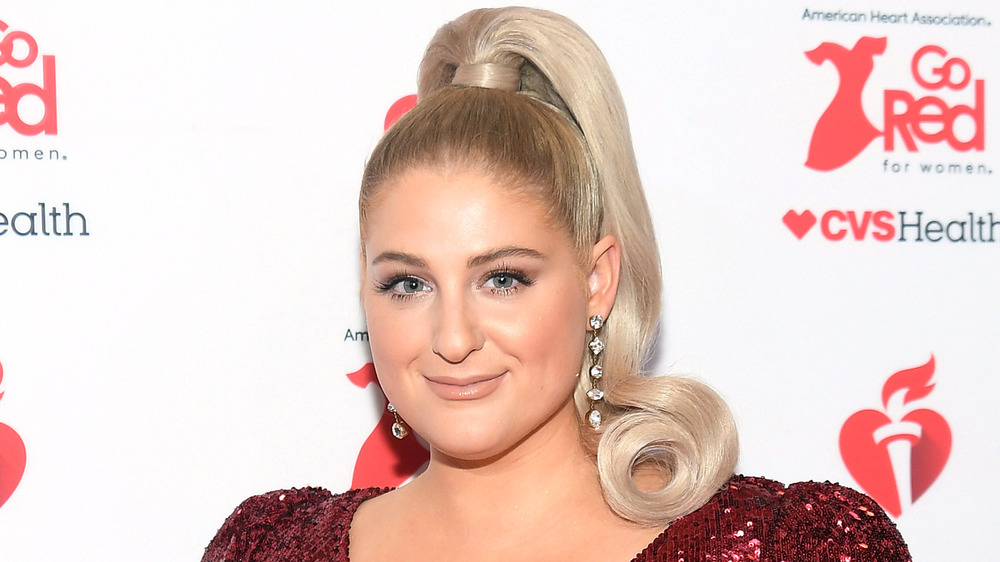 Mike Coppola/Getty Images
Meghan Trainor is undoubtedly a fan-favorite pop star. After all, what's not to love about this vivacious, strong woman? 
To recap Trainor's life these past few years, she married actor Daryl Sabara in 2018 and the duo had a Christmas wedding. In October 2020, Trainor announced that she's expecting her first child and has even shared some festive pics of her baby bump. Although we love to catch up on Trainor's personal life, it's her music that put her in the spotlight, especially her hit, "All About that Bass." The song blew up, but as Trainor revealed, there's a sad reality behind the tune's music video. 
We'll get to all of that in a minute, but in the meantime, let's discuss Trainor's chat with Queer Eye's Jonathan Van Ness during a December 2020 episode of his podcast, Getting Curious with Jonathan Van Ness. The two talked about literally everything, including hurtful comments Meghan receives from fans. Here's what she said about the situation.
Meghan Trainor doesn't like backhanded compliments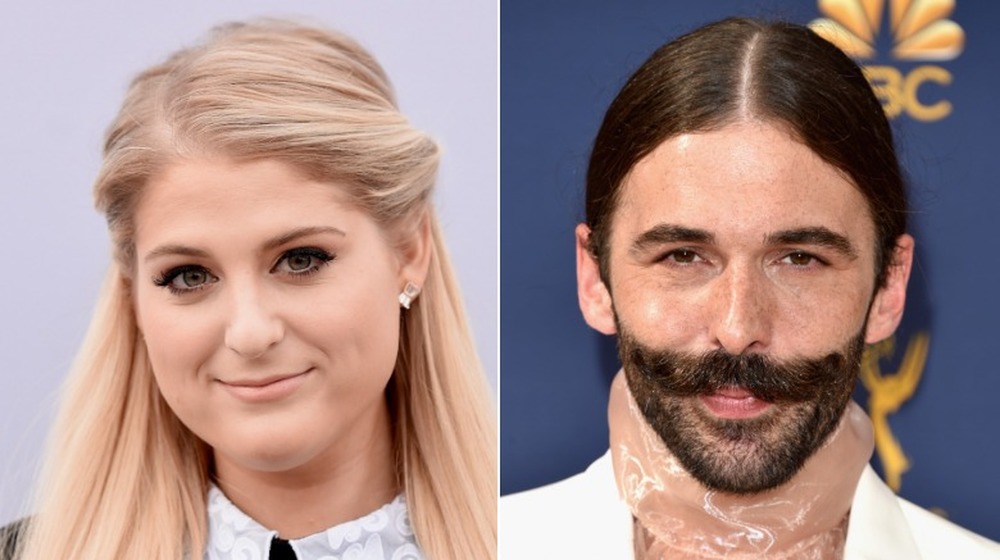 Jason Merritt, John Shearer/Getty Images
Meghan Trainor and Jonathan Van Ness spoke during an episode of his podcast, Getting Curious with Jonathan Van Ness, about the absurd standards put on entertainers to maintain the perfect body. The topic was especially poignant since Trainor's major hit, "All About that Bass," focuses on self-love and acceptance.
Trainor told Van Ness that she was being put into corsets for a song meant to spread a message of love for all bodies. Van Ness said that sometimes fans give him compliments that feel hurtful, sharing that they struggled with their bodies but saw him rocking crop tops and then felt inspired. "How do you think that makes me feel," Van Ness asked, calling it a backhanded compliment. Trainor said she could relate, where people said "nice" things, but it really felt like a slap in the face, sharing the one thing fans will say that actually feels really hurtful. "Like I would always get 'Oh my God, you're not even that big!' or 'Wow, you're skinnier in person,'" Trainor shared.
This exact situation happened to Trainor during a 2014 interview with The Guardian. She was asked, "Can you see the oddity of becoming famous for a song based on the idea that you're overweight when you're actually not all that big yourself?" Trainor was too polite to say anything other than, "Aw, shucks, thanks. It's just the fact that I've struggled with my conception of myself." So it's quite powerful that Trainor and Van Ness are giving a voice to these concerns!