Inside Tom Holland And Chris Hemsworth's Friendship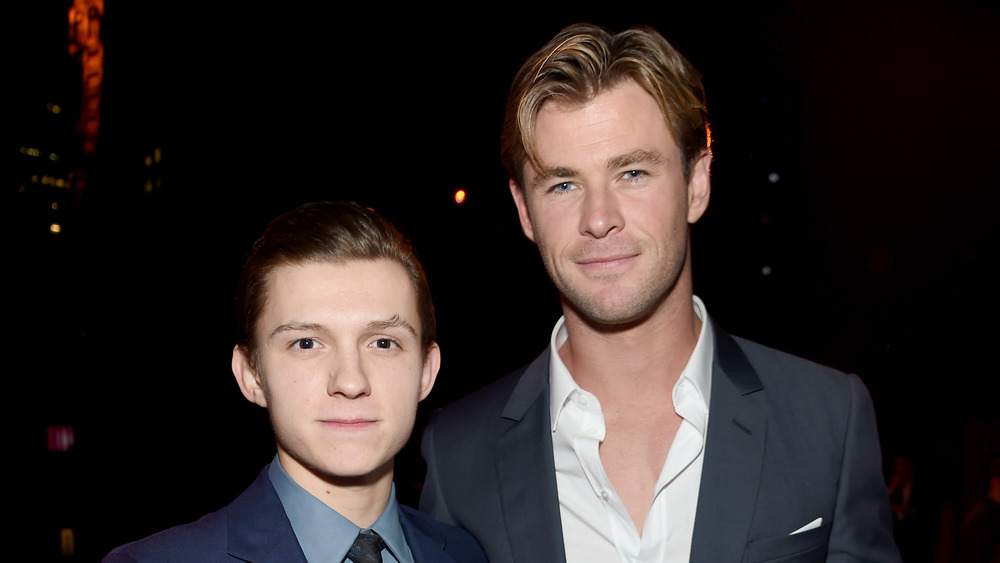 Jamie Mccarthy/Getty Images
Chris Hemsworth and Tom Holland are good buddies. The Thor actor confessed in a 2019 ET interview that he helped Holland land the role of Spider-Man. "We worked on In the Heart of the Sea together, obviously, then through Avengers and as they were casting him for Spider-Man, I did what I could do and made a call,"  Hemsworth told ET.  "He's one of the most talented people I've worked with and has such a big heart and appreciation. We have a great friendship, it's a good mutual respect." 
The two actors became friends on the set of Hemsworth's 2015 film In the Heart of the Sea, which allowed Holland to act opposite him in his first Marvel film, 2016's Captain America: Civil War. Holland returned for his own standalone film Spider-Man: Homecoming in 2017, and appeared beside Hemsworth again in Avengers: Infinity War and Avengers: Endgame.
Keep reading to find out more about the inside story about Holland and Hemsworth's friendship.
Tom Holland and Chris Hemsworth interviewed each other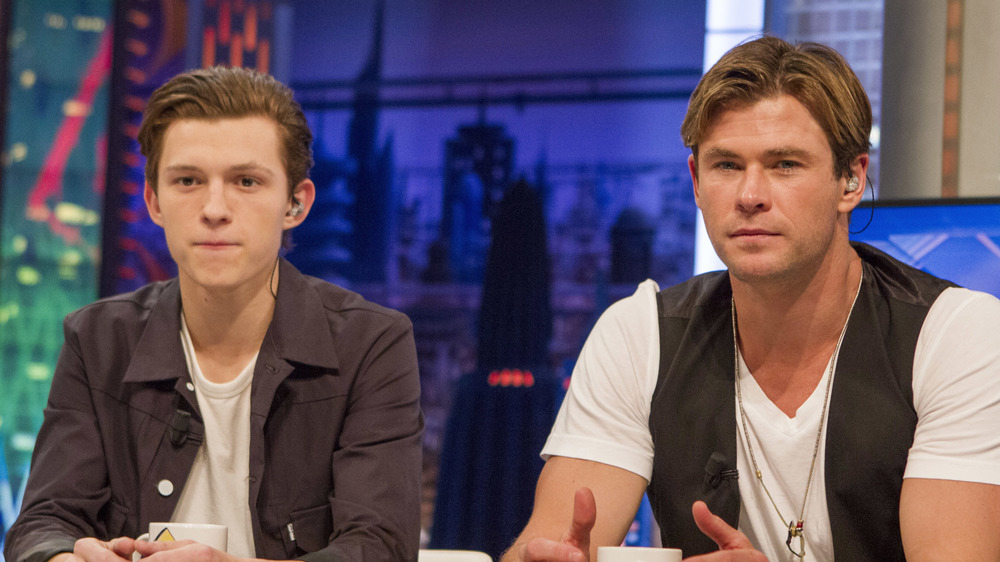 Alberto Alcocer/Getty Images
It's evident from watching the two Avengers stars' interviews and social media posts that Tom Holland and Chris Hemsworth are good friends. In 2019, while Hemsworth was promoting Men in Black: International and Holland was promoting his latest film, Spider-Man: Far From Home, the star of Thor interviewed Holland, and the two actors joked around the entire interview per Insider.
According to Insider, the Thor actor started the interview by acting like he didn't know who Holland was, calling him "Tom Hiddleston." Then Hemsworth asked why Thor wasn't a part of the new Spider-Man movie. Holland replied the new movie was only for the "front-runners" of the Avengers.  The banter continued when Hemsworth asked Holland to name his favorite actor. Holland replied, "Liam Hemsworth."
Worry not: the "interview" was all in fun. In 2019, Holland posted on Instagram, wishing Hemsworth a Happy Birthday:  "Happy birthday you absolute legend." It's clear that the bond between these actors has extended far beyond the screen and into real life as well.