Over 35% Of People Want Chris Evans To Date This Surprising Celebrity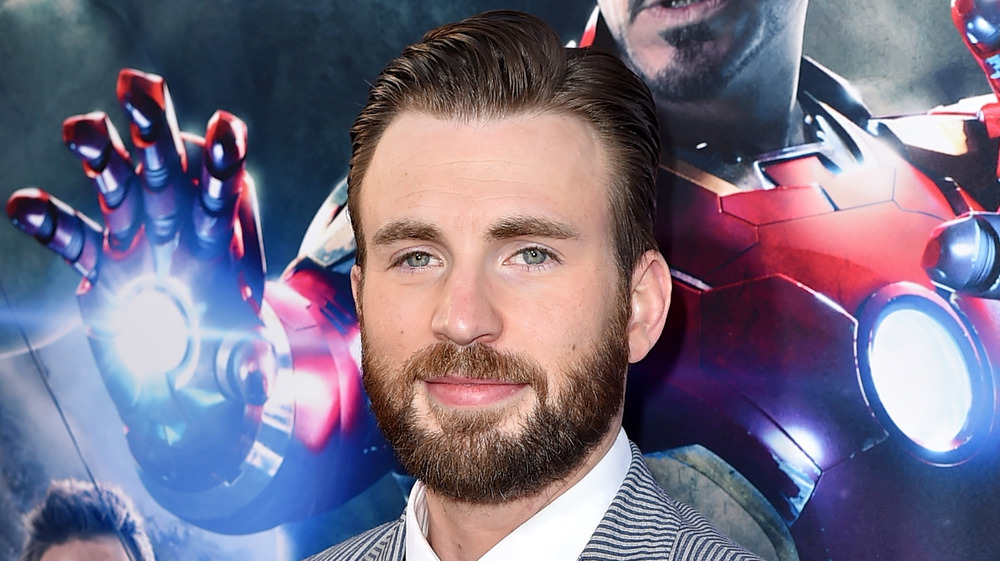 Kevin Winter/Getty Images
Chris Evans has never gone through a bad breakup, according to the star himself. While that might make it seem like he is the perfect boyfriend (or ex-boyfriend) material, he still has not managed to find his own real-life happily ever after. Fortunately for Evans, there are plenty of fans out there who are ready and willing to play matchmaker for the man who many consider to be the best Chris in Hollywood. "Is there a more perfect and well-rounded Chris than Chris Evans? Evidently not," GOAT explained while noting Evans' No. 1 status in 2020. "Over the past couple of decades, Chris Evans has gone from romantic comedy poster boy to bona fide Hollywood heavyweight, all the while remaining incredibly humble and true to himself."
So who would fans love to see Evans find romance with? Nicki Swift surveyed 607 people to find out just that and a few different stars were mentioned. Gal Gadot's name came up, while Sandra Bullock and Bryce Dallas Howard were also thrown around as possibilities. Evans' Marvel co-star Scarlett Johansson was the favorite pick for a few people, even though she is not quite single (However, she does not believe in monogamy, so maybe there is still hope?) Someone else was interested in seeing Evans with Johansson's ex, Ryan Reynolds, but alas, he is also (re-)married.
Granted, those were not the only famous faces that fans felt would pique Evans' interest. Read on to find out who else people want this star to date, including the surprising celebrity who took the top spot.
Fans want Chris Evans to date this multi-talented artist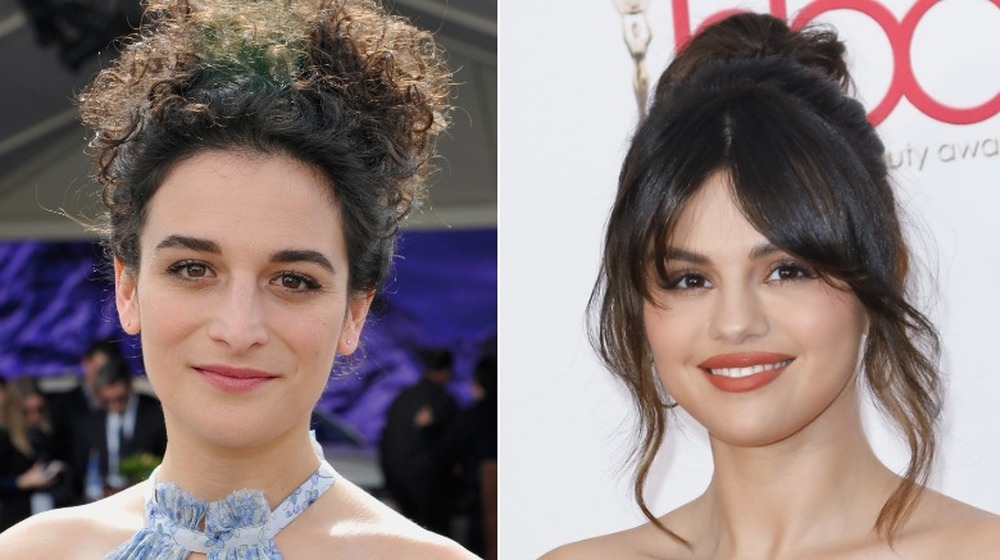 John Sciulli, Tibrina Hobson/Getty Images
Chris Evans has not exactly asked his fans for help when it comes to picking out a potential future partner, but if he did, his admirers are certainly up for the task. For instance, if you adored seeing Evans with Ana de Armas in Knives Out, while also being just as excited when they teamed up again for The Gray Man, then there is a good chance that you agree with 14% of people who felt like these two would make an awesome real-life duo, per Nicki Swift's survey. Granted, even more people — 15.65% to be exact — would love to see him get back together with his former Gifted co-star and ex-girlfriend Jenny Slate. (Spoiler: She is also now in a new relationship and starting a family.)
However, 20.10% of people who took our survey believe that Evans should hook up with his Captain America: The First Avenger castmate and pal Hayley Atwell. But even she did not come out on top when it comes to the celebrity fans think Evans should definitely date.
So, who was it? Who could possibly be so beloved that they would seem to suit the absolutely adored Evans? Well, the answer might surprise you because Selena Gomez garnered 35.58% of the votes in our survey. *Stops to think about Evans and Gomez as a couple ... agrees that they are both beautiful, talented, and super sweet.* Yep, that could work!