Pink Reveals Her Painful Health Scare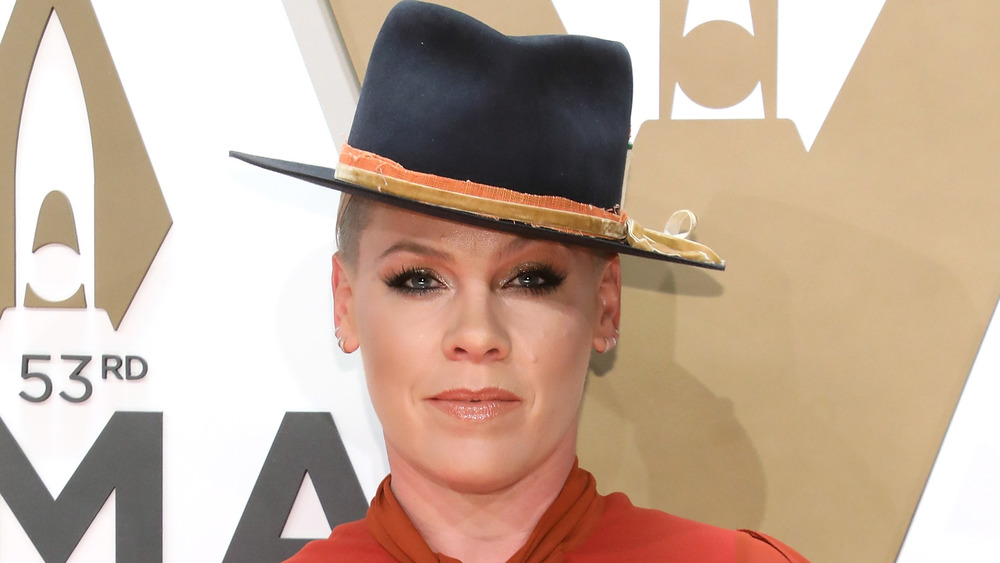 Taylor Hill/Getty Images
One of the upsides of having social media during the coronavirus pandemic is seeing what friends and family, and even celebrities, get up to in quarantine and self-isolation. Are they picking up other hobbies? Are they having socially distanced gatherings during Christmas? Are they cooking feasts? Or are they having a crappy year like the rest of us?
For Pink, describing 2020 as "crappy" would seem like an understatement. The 41-year-old singer — who has two kids with motocross racer Carey Hart — is having a challenging year with her health. Between contracting and battling the coronavirus alongside her son Jameson in April 2020 and picking fights with President Trump supporters, Pink thought she had an eventful year already.
Still, 2020 is not over, and it once again has come for Pink in the form of another physical ailment, with the singer sharing the news of a new injury in an Instagram post on Dec. 19.
Pink fractured her ankle while getting into the holiday spirit
In the Instagram post, Pink revealed that she fractured her ankle. "As if surviving covid wasn't enough for this poop sandwich of a year!" the singer wrote, alongside a photo that showed her receiving medical treatment while wearing a mask. The singer also gave a wry smile and a thumbs up in the snap.
"Well, I got my stitches out from drying that wine glass, that went well. Then I recovered from my very first staph infection for no reason (cry for help?) (right knee was lonely?) so I thought I'd fracture my ankle," she added, before cracking a joke. "Later tonight I'm gonna climb inside a raw chicken and see if I can't check out what salmonella's like. 2020 is the gift that keeps on giving."
As for how the accident happened? It was for a very relatable reason. "I was actually running down the stairs trying to see the Christmas star! Ha! Turns out it's not until the 21st," Pink wrote. "Happy holidays everyone! Who wants a Negroni!"
With how this year has been, we can't blame Pink for wanting to get into the Christmas spirit. We do hope that she can have a quick recovery and a better end to the year and an even better 2021. Pink deserves to have a better year with all the health struggles that she's been through in 2020.