The Disturbing Allegations Against The Bachelorette's Uzoma 'Eazy' Nwachukwu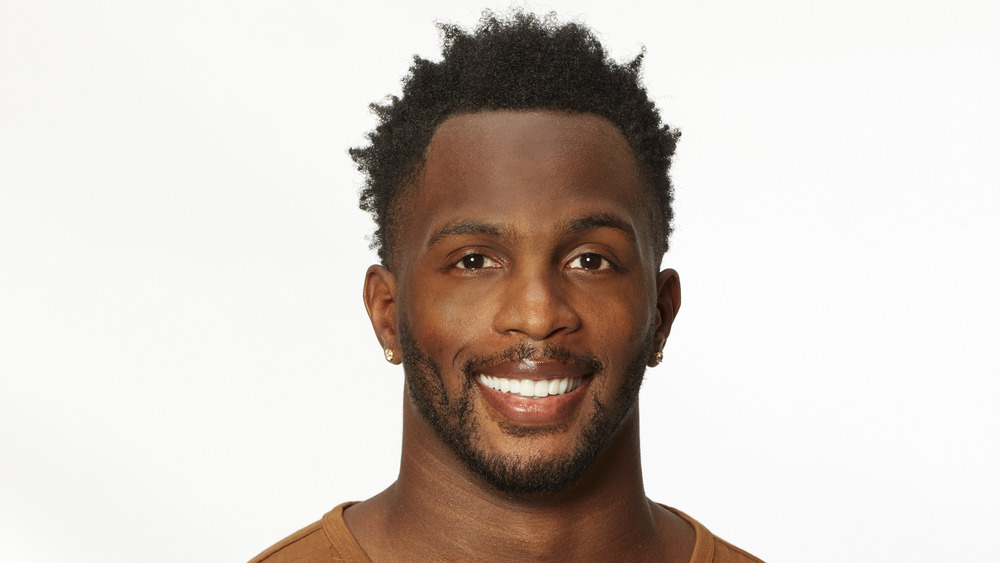 ABC/Craig Sjodin
Bachelorette contestant Uzoma "Eazy" Nwachukwu is in hot water after being accused of sexual assault. In a December 2020 interview with HuffPost, a woman named Lauren claimed Eazy assaulted her at a party 10 years ago when she was only 18 years old. Although Lauren didn't want to be in the public eye, she felt the need to speak out, arguing that the show will give him "access to a plethora of vulnerable women." She shared her story with the show's production team in hopes of getting Eazy "taken [out] of the public realm," but her allegations were deemed "inconclusive" by lawyers, and no changes were made to the show's roster.
After Lauren shared her story on social media, HuffPost spoke with two other women who came forward who claimed they too had "violating sexual relationships" with the contestant. "It's that ~eazy~ for him to take advantage of women without their consent, too," Lauren wrote in a series of tweets that have since been deleted. "All I want is to not relive my trauma over and over again by letting this man exist on a public sphere." 
Now fans want to know more about the situation and Eazy, who didn't receive a rose from Tayshia Adams during the Dec. 1, 2020, episode. Keep on scrolling for more information about the allegations, as well as how ABC responded to the claims.
Inside The Bachelorette's investigation of Eazy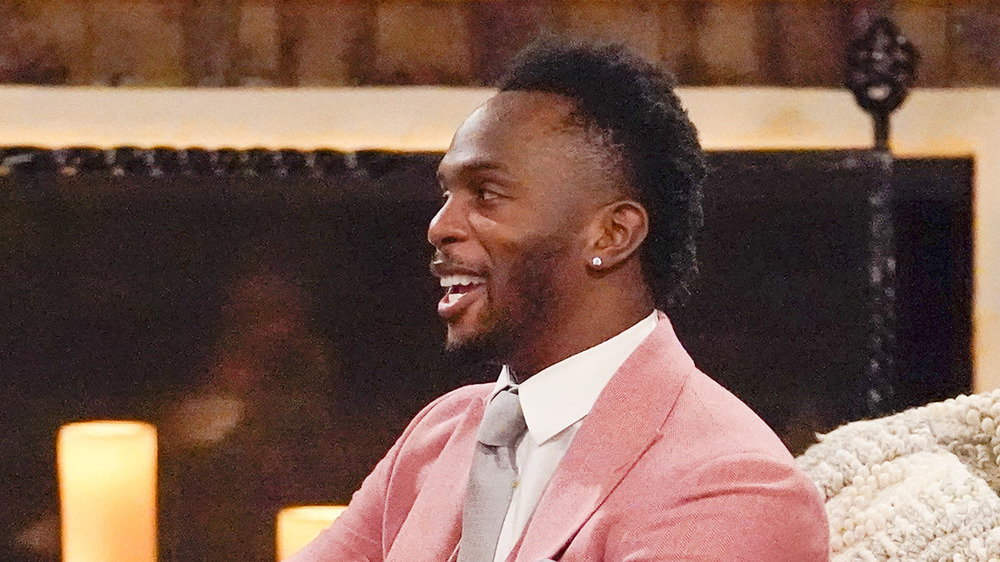 ABC/Craig Sjodin
According to the victim, Lauren claims contestant Uzoma "Eazy" Nwachukwu raped her at a New Year's Eve party she hosted back in 2010, according to HuffPost. The two had mutual friends, and Eazy supposedly showed up uninvited after returning home from college. She eventually went into one of the bedrooms to go to sleep, but another couple was sleeping on the bed, so she decided to sleep on the floor. According to Lauren's alleged account, that's when she woke up to Eazy sexually assaulting her. In the days that followed, Lauren said she experienced both physical and emotional trauma.
Lauren provided the outlet with sources to corroborate her story, and in October 2020, she also shared the same information with a lawyer that reached out on behalf of a producer from The Bachelorette. Talking to The Heavy on Dec. 4, 2020, Lauren — who was then anonymous — claimed that Eazy also spoke with the show's production team. "That's why it's he said, she said," she shared. "He said consensual, I said not. ... I told them I spoke my truth so I can no longer carry guilt, if something happens from here, it's not on me, it's on them." Ultimately, the show deemed the allegations were "inconclusive."
Despite the outcome, Lauren continues to share her allegations about Eazy for an important reason. "I don't want money; I don't want fame," she told HuffPost. "I just want him to be taken [out] of the public realm where he has access to a plethora of vulnerable women."
Lauren laments 'there is no such thing as justice'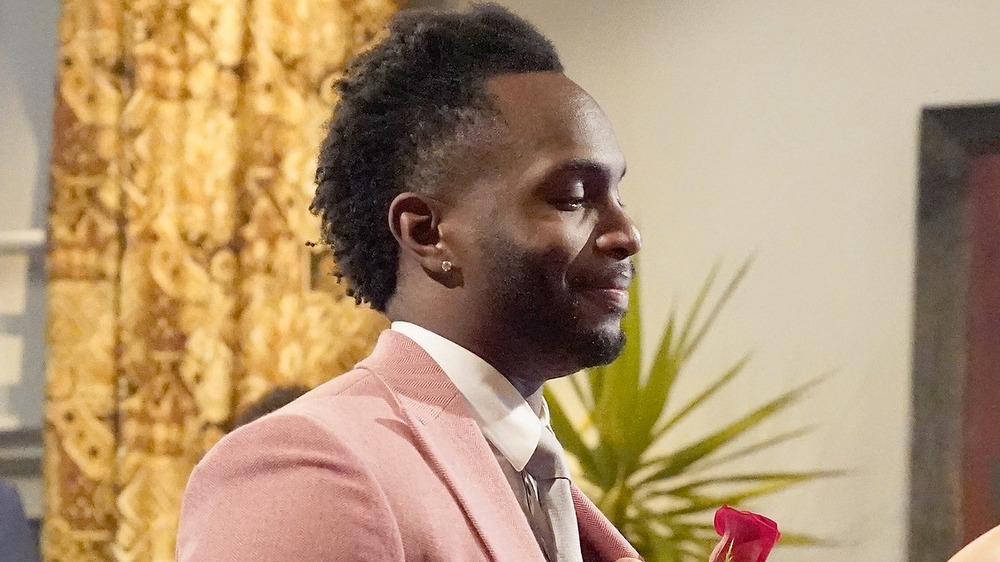 ABC/Craig Sjodin
Almost 10 years after Lauren's alleged encounter with Uzoma "Eazy" Nwachukwu, she says she is still haunted by the memory of that night. In the years that followed, Lauren said she blamed herself and she "deserved" to be assaulted since she "slept around," per HuffPost. However, she has since learned more about consensual sex and now sees the situation differently. "I made those choices," she said. "But I did not make the choice of Eazy."
Following the alleged lack of action from The Bachelorette, Lauren said, "There is no such thing as justice when it comes to sexual assault because the last nine years have been me fighting demons. No amount of money, fame, recognition or punishment will take that back." As Lauren revealed to HuffPost, she went to rehab a year after the incident for Xanax use, as she relied on the pills to blunt her memories. 
Eazy and ABC have yet to address Lauren's interview with HuffPost as of this writing.
If you or someone you know has been the victim of sexual assault, you can call the National Sexual Assault Hotline at 1-800-656-HOPE (4673) or visit RAINN.org for additional resources.