Everything You Need To Know About Rihanna's Cookbook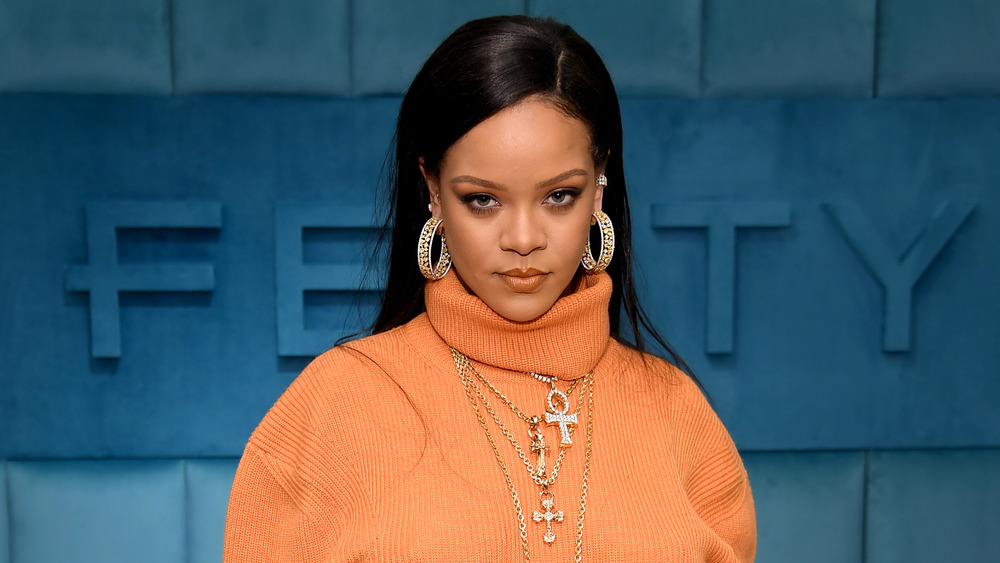 Dimitrios Kambouris/Getty Images
Becoming the richest female musician in the world comes with hard work (work, work, work, work) and determination, and Rihanna's making it look easy. While she's made millions off of her music, the "Work" crooner's real fortune comes from her Fenty brand. The singer-turned-beauty guru has seen great success with her Fenty Beauty cosmetic line, as well as her lingerie collection Savage x Fenty.
In 2019, Rihanna made Forbes' list of richest self-made women with a jaw-dropping fortune of $600 million. In context, the Grammy award-winning songstress' wealth is larger than some of the music industry's grand dames, including Madonna ($570 million) and Beyoncé ($400 million). If you thought Rihanna was already a jack of all trades, you've got another surprise coming. 
Rihanna's cooking up yet another business venture... and no, it's not an album. In a December 2020 interview, the singer revealed she is working on a cookbook composed of some of her favorite Caribbean dishes. Rihanna, a Barbados native, says the cookbook will be filled with different recipes that remind her of home. 
The mogul told Closer that she "loves food from my Barbadian roots and eats a lot of fresh fish," but aside from the healthy options, Barbadian cooking also features some of her favorite comfort foods and drinks, such as "mac 'n' cheese, Shepherd's pie, and rum punch." Ri-Ri's cookbook project isn't just a spur of the moment project — here's where the singer first got her inspiration for the idea.
Rihanna says her time in quarantine inspired her cookbook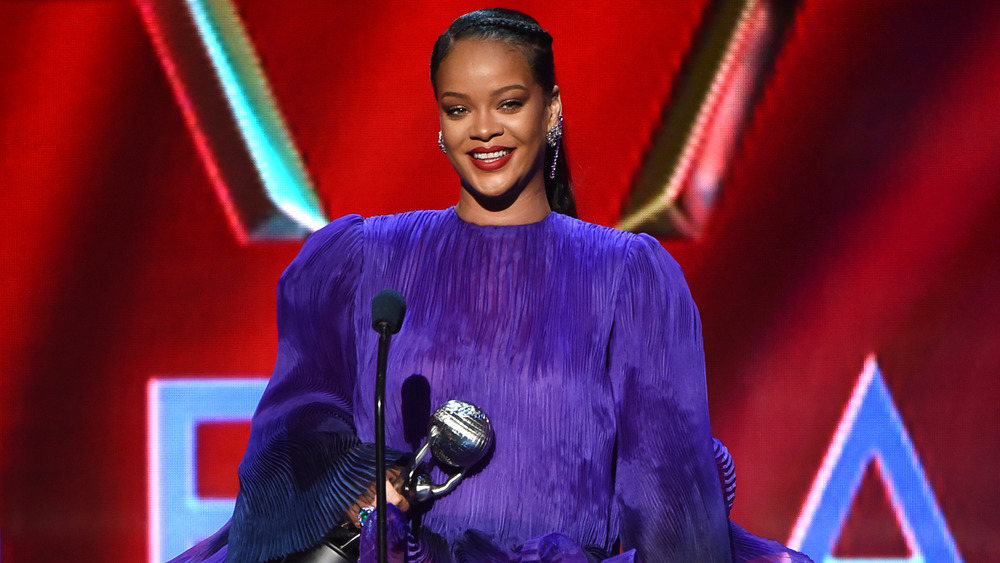 Aaron J. Thornton/Getty Images
Just like the rest of us, Rihanna used her time in quarantine to binge-watch a few of her favorite shows and indulge in home-cooked meals. According to the bad gal herself, her quarantine cooking routines inspired her cookbook project. Fortunately for the singer, quarantine has been an opportunity for her to enjoy the simple luxuries of life outside of her busy schedule. 
"I love what I do – but I am always busy and quarantine gave me the time to do things I wouldn't always have been able to do – watch an entire box set in a day, cook, go for walk," she told Closer. "It's important we do little things we enjoy and are kind to ourselves."
The singer, who is rumored to be dating rapper A$AP Rocky, is spending the 2020 holidays in her native Barbados. With all the extra time she's found amid the COVID-19 pandemic, Rihanna says she's been able to let her creativity thrive. 
"At first it was strange because I am not used to being still – but during quarantine you have no choice but to be still," she said. "Then you start to realize during lockdown you are stuck there with your own thoughts and your imagination and it really helped my creativity blossom."
Rihanna has yet to reveal more details about the cookbook project, including the release date, as of this post. But we're looking forward to the recipes!