This Is What Ruben Studdard Has Been Doing Since American Idol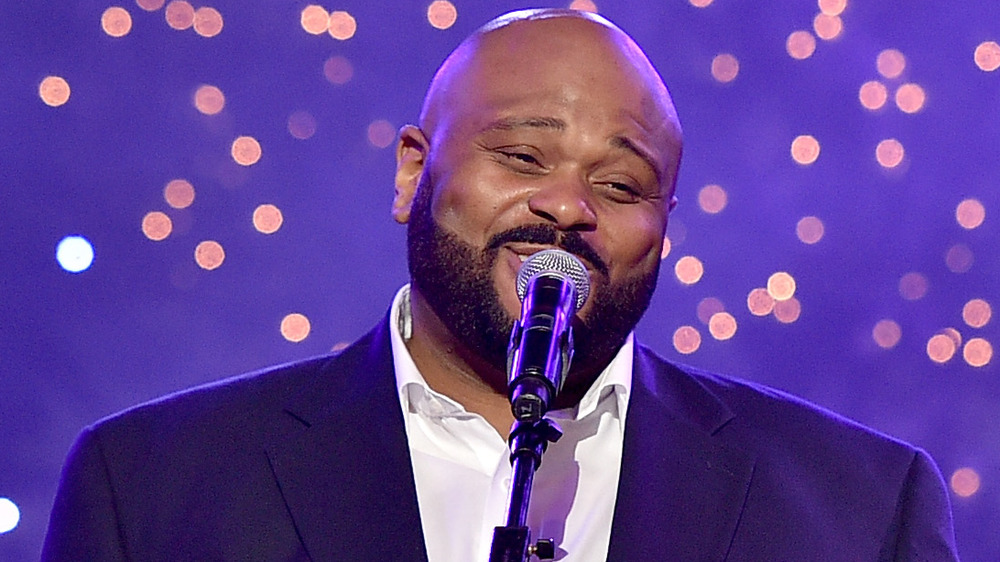 Mike Windle/Getty Images
From "Soul Patrol" captain Taylor Hicks, to acoustic crooner Kris Allen — who surprisingly beat out Queen frontman and vocal powerhouse Adam Lambert in 2009 — winning American Idol back in the day promised fame ... but not lasting success. 
As sure as the sun will rise, or Ryan Seacrest will declare "Seacrest out," winning Idol during its early 2000s heyday, when everyone and their aunt was tuning in, was a huge deal — but it offered no guarantees. Some Idol winners, like Kelly Clarkson and Carrie Underwood, captured the essence of the show, going from unknown amateurs to professional megastars. But others disappeared faster than you can say "Brian Dunkleman." (Sad, but true.) Looking back, some Idol winners were lovable contestants, but maybe not industry material. (Can we get another "Soul Patrol?") And that brings us to the "Velvet Teddy Bear," Ruben Studdard.
Back in Season 2, Studdard soared to the finals, wowing the judges with his sweet Southern charm (earning the aforementioned cuddly nickname), and beautiful renditions of songs like "Superstar." How can you not love Ruben? Even up against Clay Aiken, who boasted an arguably stronger voice and a geek-to-chic transformation, Studdard eventually reigned supreme. That said, it was by a razor-thin margin, in the famed "Clay vs. Ruben" battle royale. Well, where is the star 18 years later? He may be no Kelly Clarkson, but he has certainly stayed busy bringing joy to audiences. Scroll down to learn what Ruben Studdard has been up to since Idol!
Ruben Studdard became pals with his former rival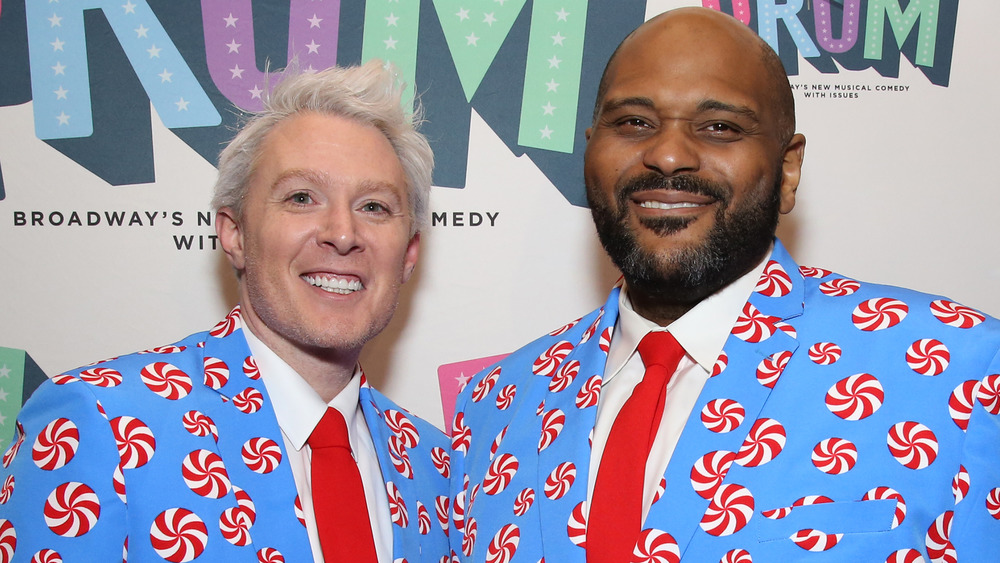 Walter Mcbride/Getty Images
So what has Ruben Studdard been up to since winning American Idol?  His first album, Soulful, debuted at number one and sold more than one million copies in pre-orders alone, with the smooth single "Sorry 2004" launching the album to the top. While he unfortunately has not charted on the Hot 100 since that record, he has remained part of the entertainment business. In fact, he wound up collaborating with former competitor Clay Aiken in a huge way! 
If you recall, Studdard's 2003 rivalry against Aiken was one for the books. But the two clearly were not bitter rivals. They did press appearances for months following the show. "We didn't really get a chance to be apart," Studdard told Playbill. And they capitalized on their friendship in 2018 when they took to Broadway for the holiday show, aptly titled, Ruben & Clay's Christmas Show. As they described it, the variety show combined holiday tunes with "some skits, some comedy, some bantering." Okay, we are sold! 
Studdard also ended up appearing on another reality show. In 2014, he competed on NBC's The Biggest Loser, where he lost an inspiring 119 pounds. He was motivated to shed a few after learning he was diagnosed with type 2 diabetes. He told Today, "This show has given me a second chance to live the best life I can live. I am going to be the healthiest Ruben Studdard I can be." Though Ruben Studdard might be out of the limelight for the most part, he's still the Ruben we came to know and love nearly two decades ago!