Why Tiffany Haddish And Common Are Not Spending Christmas Together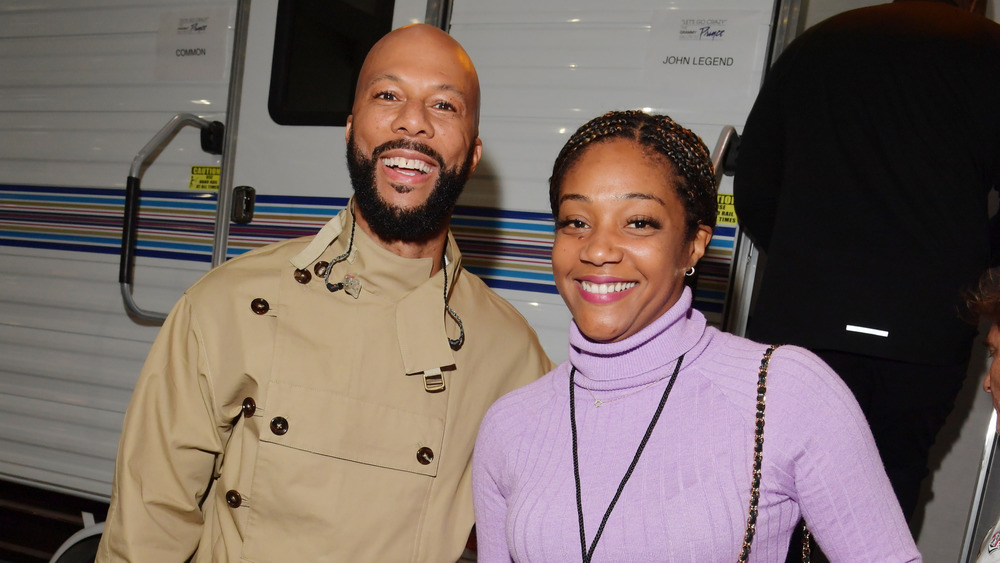 Lester Cohen/Getty Images
Amid breakup rumors in October 2020, Tiffany Haddish and Common are still going strong. The actor-rapper pair have spent a lot of time together in quarantine before making the official announcement of their relationship in July 2020. For the holidays, however, the couple will be spending time apart from one another. Although the two will not be spending Christmas with each other, rest assured that there's no trouble in paradise for the two lovebirds. 
The Girls Trip star told People that she and Common will be spending the year-end holidays with their respective families. While Haddish plans to dedicate the holidays to "get as much time as I can with my grandma," the rapper will be in Florida with his loved ones. The couple's decision to spend the holidays without each other was an unspoken agreement, despite Haddish secretly wanting an invite from Common so she could decline. "I was looking at him sideways for a second, because he's like, 'Yeah, I want to go to Florida. I'm going to go see my mom and my grandma.' And so I'm waiting for him to say, 'Do you want to go?'" Haddish told People. "But I know I'm not going ... I'm waiting for him to ask me so I can say, 'No.' He never asked."
For both Common and Haddish, taking physical space from one another isn't anything new to their relationship. According to Haddish, that's actually just the way she likes it. Read on to find out why.
Tiffany Haddish doesn't mind taking space from Common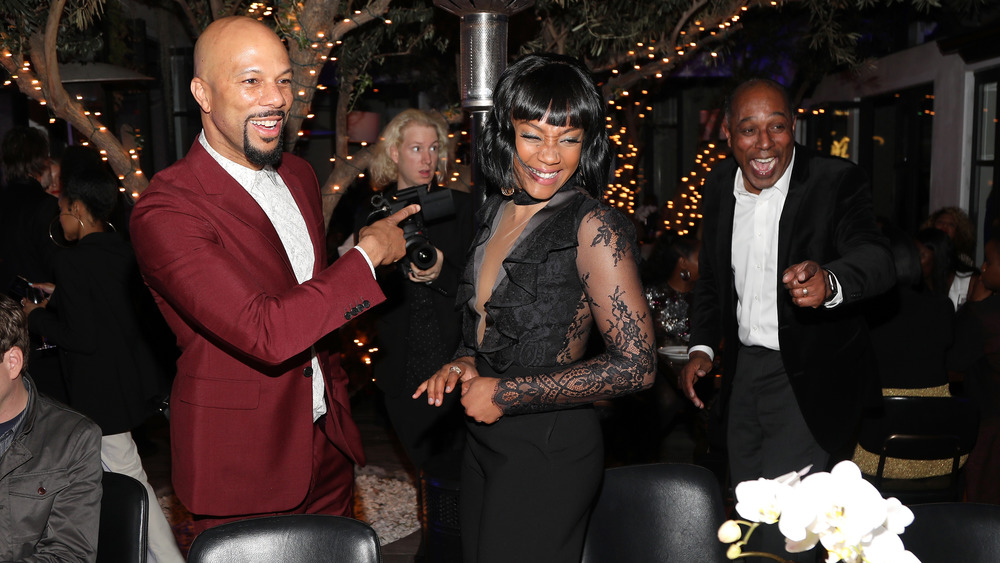 Jerritt Clark/Getty Images
For all the lovers out there, it's without question that boundaries are essential for a healthy relationship. As for Tiffany Haddish and Common's relationship, taking personal space isn't so uncommon — no pun intended. According to Haddish, intermittent separation is a positive aspect of their relationship, which likely explains why the two being apart for the Christmas holidays isn't a big deal.
"We're not up under each other every day anyways," Haddish told People in December 2020. "He's recording his album right now, I'm working on a television show right now. Even before when the pandemic first happened, we weren't together every day. It was three, maybe four days out the week."
Haddish says she appreciates Common's respect for her personal space, as it makes their time with one another way more special. "That's kind of how I like it, because I need space," she continued. "I like to be able to create whatever I'm trying to create, and if I'm with somebody, I want to focus on them a lot and it can become a distraction ... He's like, 'If you need to go, you can go. I'm not trying to hold you back.'"
As for Common, it seems like he can't get enough of the Nobody's Fool star. The "Glory" crooner gushed over Haddish on a December 2020 episode of The Late Show with Stephen Colbert. "She's a wonderful human being, she's a true queen and she just has a lot of love in her heart," he said. We're not crying, you are!