Are Sarah Paulson And Jessica Lange Friends In Real Life?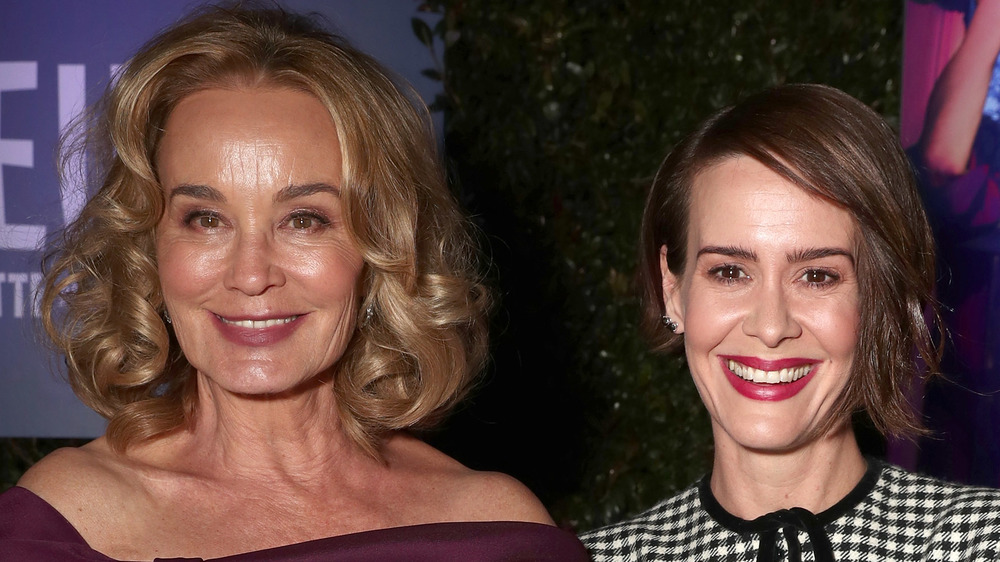 Todd Williamson/Getty Images
Ryan Murphy's FX anthology series American Horror Story is known for giving fans lots of thrills and chills. The show also starred two iconic actors, Jessica Lange and Sarah Paulson, during its nine seasons. Lange was a cast member for four seasons and Paulson for eight. Although Lange left the series in 2015, she agreed to briefly reprise her Murder House role as Constance Langdon in AHS: Apocalypse in 2018. Appearing in a single episode, titled "Return to Murder House," Lange's AHS comeback was directed by none other than Paulson. Lange's brief return earned her an Emmy nomination for outstanding guest actress in a drama series. 
Clearly, the dynamic between these two has been powerful on the screen, but how does it translate outside of the beloved horror series. Are these Hollywood heavy-hitters friends or foes when the cameras aren't rolling? Read on to find out how these American Horror Story stars really feel about each other.
Jessica Lange helped Sarah Paulson land a big break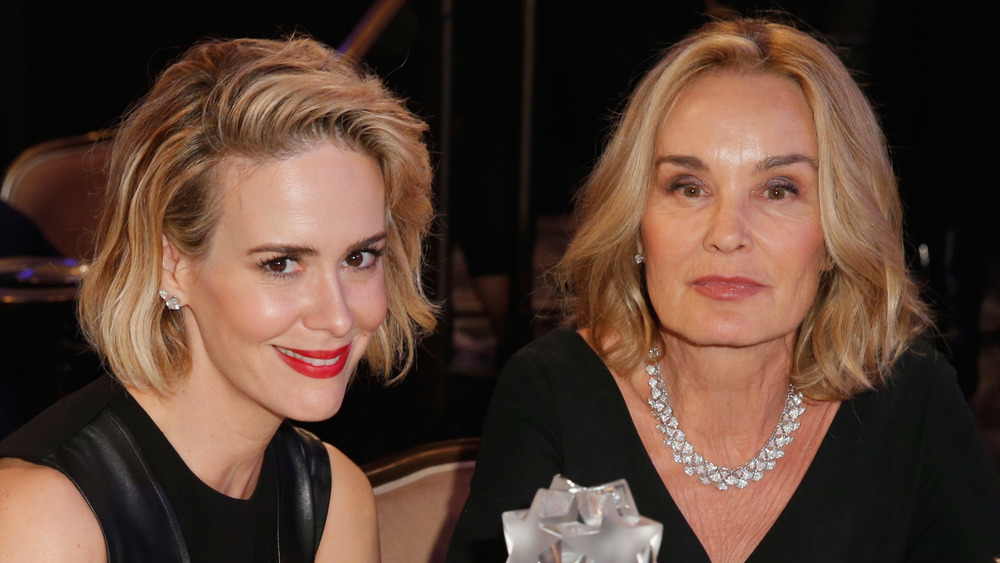 Joe Scarnici/Getty Images
Sarah Paulson and Jessica Lange became great friends while working together on American Horror Story, and they've talked publicly about their personal and professional relationship over the years. 
Lange had nothing but good things to say when Deadline asked her about acting in AHS in 2018 with Paulson directing. "[Sarah] is just a natural director," Lange said. "She's coming from it, of course, as an actor, so she understands how an actor works and prepares, and what's needed to get the best performance. She was incredibly well prepared and inventive ... I loved working with her."
As for Paulson, she credits Lange for getting her into the AHS universe in the first place. In a 2017 interview with Adweek (via Popsugar), Paulson recalled how she and Lange met in 2005, when they co-starred in The Glass Menagerie on Broadway. They kept in touch through the years and went to an L.A. event together while Lange was filming the first season of American Horror Story: Murder House. At the event, they reportedly bumped into the show's creator, Ryan Murphy. Paulson and Murphy had worked together in the past, but not on anything long-term.
That's when Lange stepped in. Paulson recalled, "It was the first time I had seen Ryan in many years. Jessica threw her arm around me, looked at Ryan, and said, 'Can't you find something for Sarah to do on the show? It would be so great. I just like having her around.'"
Murphy cast Paulson as psychic Billie Dean Howard in a few episodes, and next thing you know, she became an integral part of the series.
Will Sarah Paulson and Jessica Lange work together again?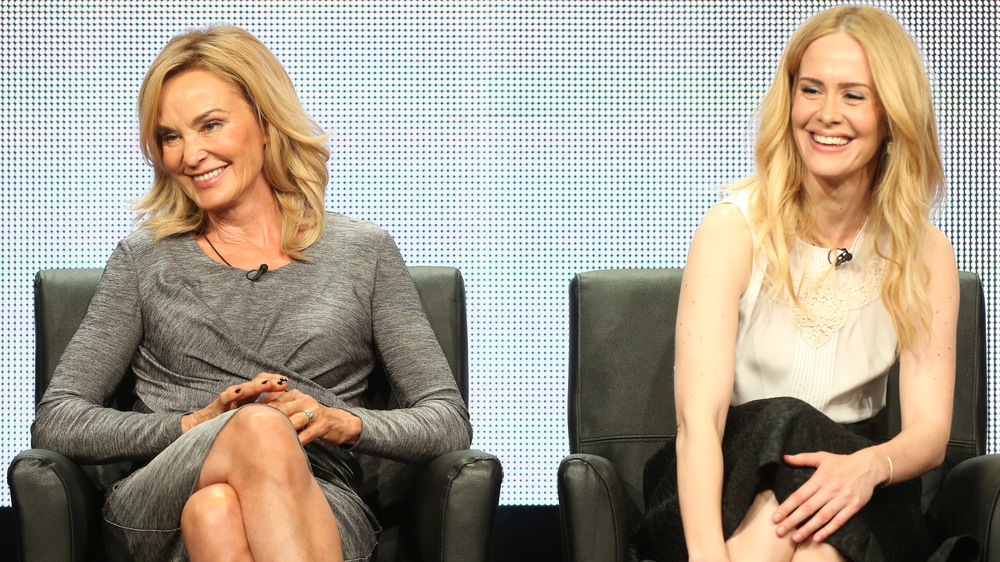 Frederick M. Brown/Getty Images
After not appearing in the 2019 season of American Horror Story: 1984, Sarah Paulson seems ready to return to the terrifically terrifying show. On Jan. 9, 2020, Entertainment Weekly reported that she was returning to AHS Season 10 as a "central character."
Unfortunately, it sounds like Jessica Lange is done with AHS for good. In a September 2019 interview with The Wrap, Lange said she probably won't appear in Season 10, noting that her critically-acclaimed appearance in the 2019 season was because she was "recreating" a previous character." "I don't think I would want to start from scratch and create a character," she said. "And also I think a lot of the actors that I was working with, people that I really love working with, like Sarah [Paulson] or Frances [Conroy] or Kathy [Bates] — I don't know who's in this new season, but I don't think it would be the same."
Fair enough, but we're still crossing our fingers for an on-screen reunion between Lange and Paulson. We'll just have to wait and see. Due to the COVID-19 pandemic, FX delayed the premiere of AHS Season 10 from 2020 to 2021, according to The Wrap.