B.J. Novak Started A Sweet Christmas Tradition For Mindy Kaling's Kids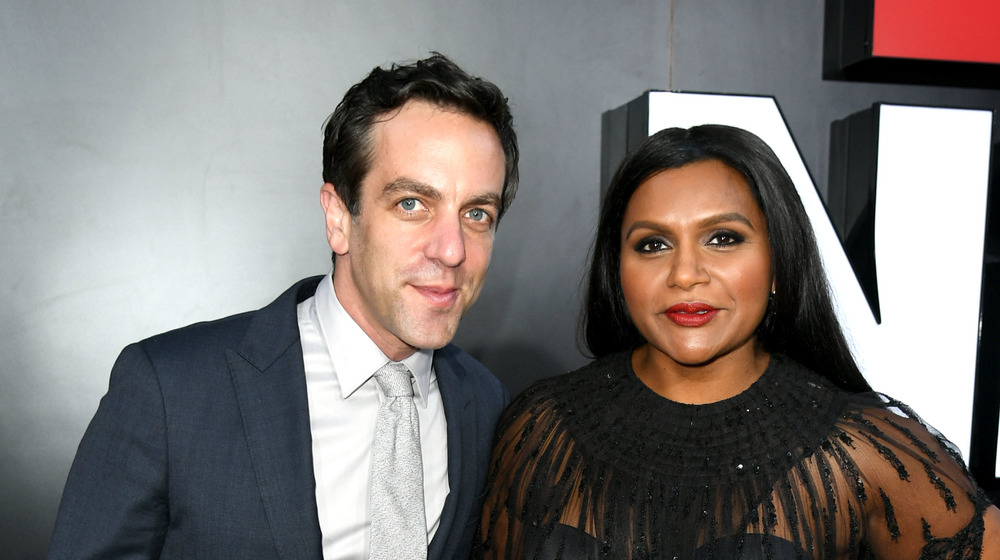 Kevin Winter/Getty Images
Christmas is just around the corner! Like many of us, celebrities have found themselves having a different kind of holiday season in 2020 because of the COVID-19 pandemic. Traveling to spend Christmas dinner with extended family is advised against, holiday parties are no longer in person, and taking a picture with Santa at the mall isn't what it once was. That said, it doesn't mean that celebrities can't mix old Christmas traditions with new ones and have Santa come to them.
Mindy Kaling has revealed that daughter, Katherine, will be getting a big Christmas surprise this year. The 3-year-old will be getting a personal visit from Santa Claus, thanks to her godfather, and Kaling's BFF, B.J. Novak. The two, who met while they were writers on The Office, have plans to start a new holiday tradition and Kaling revealed all the details in a Dec. 18, 2020 interview with Tory Burch.
B.J. Novak will be in costume for Christmas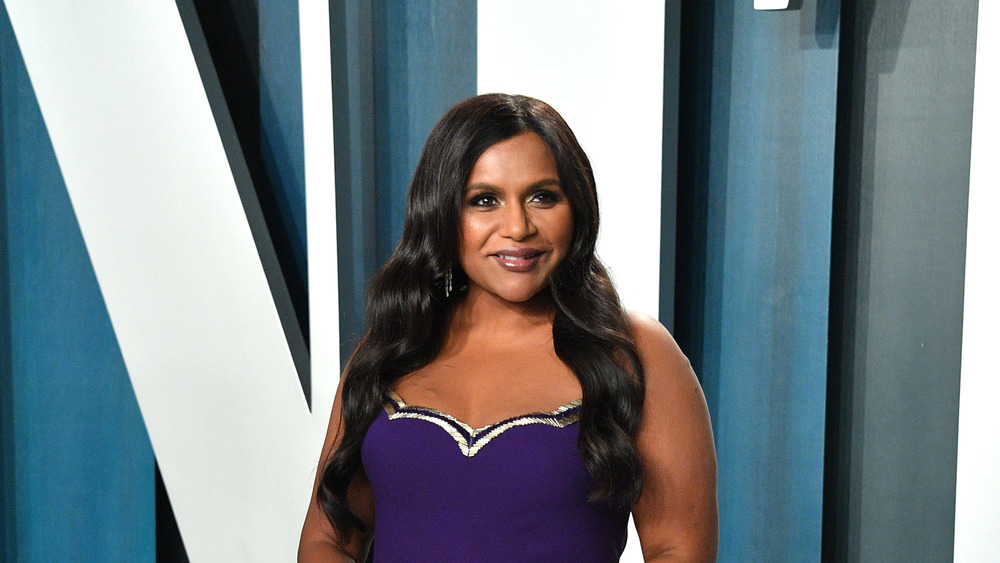 George Pimentel/Getty Images
While chatting with Burch in an episode of the ToryTalks YouTube series, Kaling opened up about her family's holiday traditions. "When you have your own kids, you can kind of make stuff up and then just decide that you're going to do that every single year," Kaling said. And this year, she's got quite a plan up her sleeve: As Kaling and her firstborn make cookies, a surprise guest will arrive. "Her godfather is B.J. Novak, and he is going to show up and go to our living room, where the tree is, in a Santa costume," she shared. 
The idea came about because Katherine couldn't visit Santa at the mall this year due to the coronavirus pandemic. "Just so you know, we're Hindu and B.J. is Jewish ... So this is, like, cultural appropriation on our part," Kaling joked.
The Mindy Project creator broke down the "so complicated" story behind why "Santa" winds up hanging out in their house. "We're going to hear bells then B.J. dressed as Santa is going to be asleep on the sofa with a bag, because he needed to take a rest," Kaling explained. The whole scheme sounds like something that might happen on The Office, but hopefully it's more of a success than, say, that one time Kevin brought his chili to share with his coworkers. Even so, no matter how Kaling's new Christmas tradition with Novak turns out, we're sure that her kids will have a holly, jolly holiday.