Inside Snoop Dogg And David Beckham's Friendship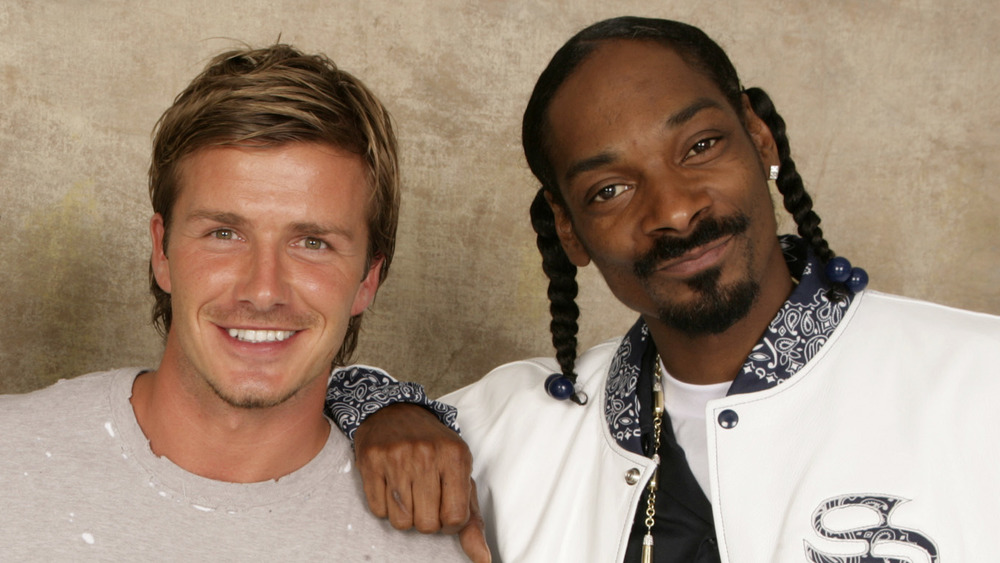 Live 8/Getty Images
If you thought Snoop Dogg's relationship with Martha Stewart was out of left field, get ahold of this one. The one and only DO double G is also quite close with soccer legend David Beckham. Yes, you read that right. While Snoop and the athlete may seem like an unlikely duo, it makes a little more sense when you take Beckham's Spice Girl into consideration. However, Beckham and Snoop have a full-fledged bromance based solely on their love for one another.
According to the Daily Edge, the pair first linked up in 2007 when Beckham left Real Madrid to play for the LA Galaxy. Around the same time, Snoop was filming his reality show, Snoop Dogg's Father Hood, when producers recruited Beckham himself to teach Snoop's family a thing or two about soccer in an episode fittingly titled, "Snoop It Like Beckham." 
In a Daily Mail article from the time, a source told the outlet, "Snoop Dogg loves talking about celebrities he knows. His brood called his bluff when he claimed to know David [Beckham] and insisted on meeting him before they practiced soccer." They added, "Snoop was really pleased to work with David, as he is a massive football fan." As for Snoop's children, they were thrilled to be "meeting their hero." After Beckham taught the Dogg family a thing or two about soccer, Snoop promised to take the Brit to his favorite restaurant, Roscoe's House of Chicken 'n' Waffles. Keep scrolling for more details about Snoop and Beckham's unlikely friendship.
David Beckham is always the first to hear Snoop Dogg's newest music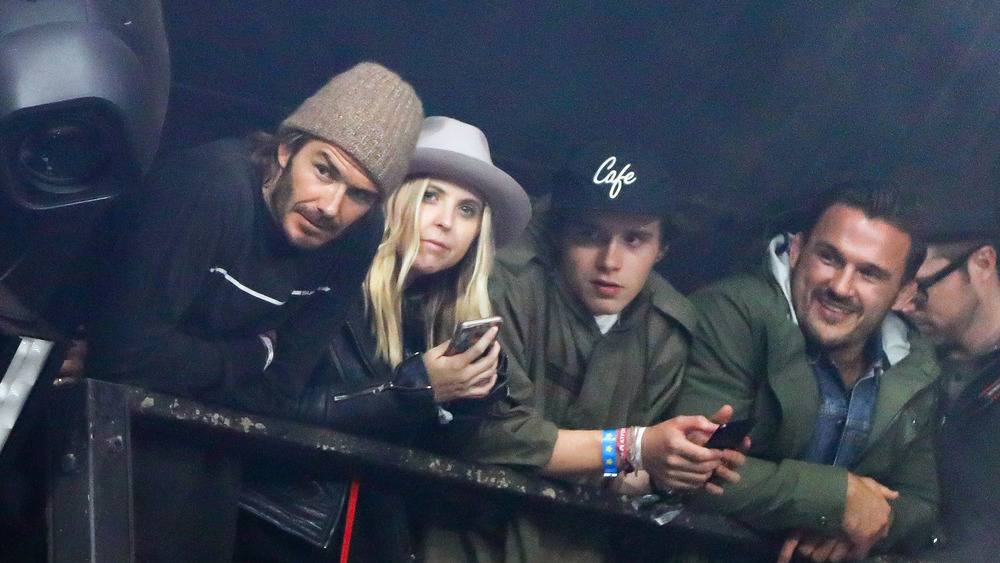 Ki Price/Getty Images
After David Beckham and Snoop Dogg met in 2007, they remained homies, as Snoop would say, and bonded over their mutual love for rap. "Since I moved to LA, we've become friends, funnily enough," Beckham told the Associated Press in 2010, adding that he got a sneak peek of Snoop's Malice n Wonderland album before its release. "His last album, he called me about 10 days before it came out and he said, 'I've just finished the album just this minute, why don't you drive down to the studio and come in and listen to it?'"
Of course, people thought Beckham was bluffing, but one year later, Snoop himself confirmed that the soccer player always gets first dibs. "When I make my records, he's one of the first people I send the record to before it's done, even before the label get it," Snoop told BBC Radio, via NME. "He's a great father, a great husband and a great friend, I love our friendship and some people in life just come together for some odd reason. Me and him came together on one night and we just became friends and we've just been friends ever since."
Around the same time, Snoop echoed a similar sentiment while speaking with the Mirror. "He's like a brother. I'm gonna show him to rap, for shizzle. He's my boy. I love soccer just as he loves hip-hop."
Snoop Dogg and David Beckham have played a big part in each other's lives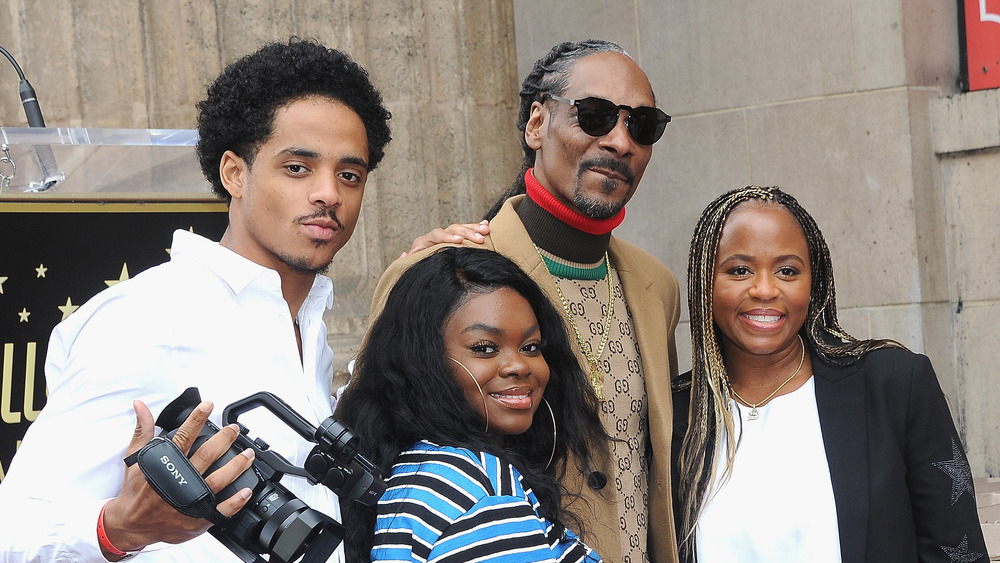 Albert L. Ortega/Getty Images
Snoop Dogg and David Beckham are not just friends for show — they have actually played a big part in each other's lives. Back in 2011, the Beckhams had recently announced they were expecting their youngest child, which Snoop seemed to suggest was his idea. "I said that after their 11th anniversary they should have some more kids and romance to some Snoop tunes," Snoop told the Mirror. "Now he's having a beautiful girl to play with my daughter Chocolate."
Later in 2015, the besties rang in Beckham's 40th birthday, and in Las Vegas no less. "My boy David hits the big 4-0 this year and you know, we got to do something big to celebrate. It's gotta be Vegas, there ain't nowhere else it can be. You know what happens in Vegas stays in Vegas," Snoop told The Sun. "He ain't got to worry about Victoria, I will speak with her and explain when a man turns 40 he needs to go away with his boys," he said, adding, "Forty is nothing these days. We'll show we can go harder than the kids."
The pair still enjoy some chicken and waffles and, in 2016, Snoop said he recently went back to his favorite restaurant with his pal. However, fans gawking at their friendship took away from their public outings, so Snoop said, "We stopped doing that and just order out now," per Footwear News. Now that's a duo we can get behind!