Amy Schumer Takes Another Controversial Jab At Hilaria Baldwin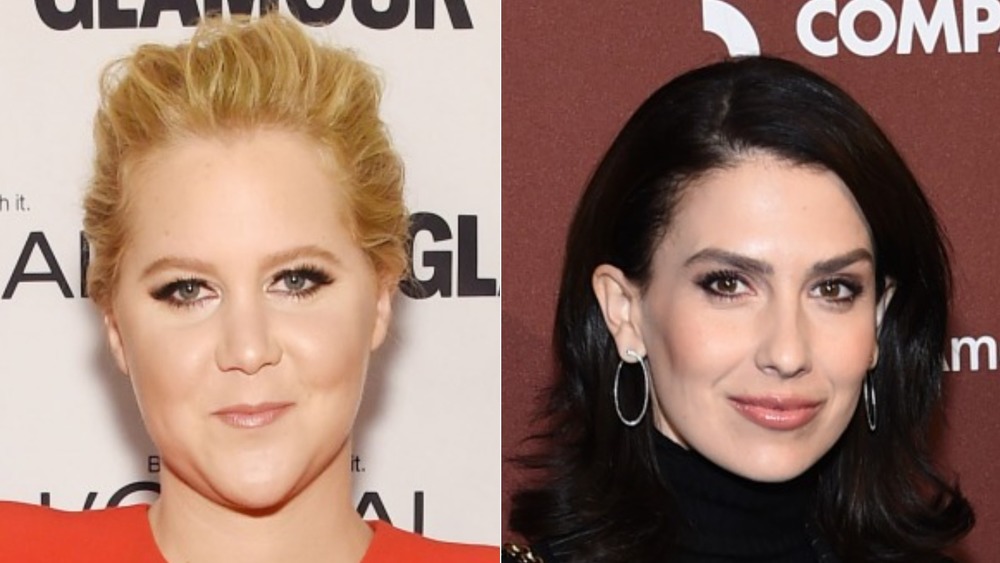 Larry Busacca, Jamie Mccarthy/Getty Images
Unless you've been living under a rock, you've more than likely gone down the long, dark rabbit hole that is the Amy Schumer vs. Hilaria Baldwin feud — er, should we say Hillary Baldwin. But just in case, allow us to break it down for you...
It all started when Schumer took what appeared to be a seemingly innocent jab at A-list yoga instructor Baldwin when she wished all of her Instagram followers a happy holiday season accompanied by a photo of Baldwin showing off her svelte postpartum body whilst holding the newest addition to her growing brood of five children. "Gene [Schumer's husband] and I wanted to wish everyone a happy holiday season. Enjoy it with whatever family members are talking to you this year," the Trainwreck star penned in the tongue-in-cheek post, as reported by People.
Unfortunately, Baldwin didn't take too kindly to the joke and immediately got to work running defense for herself and her personal version of a mom bod. During a video statement she posted on her Instagram account, she admits that she loves jokes and "kind of" got what Schumer was getting at, but that she felt like the comment section had developed a life of its own and started to "spiral out of control," per Today. "We're getting into a place of body-shaming," the mother-of-five added. "There's that whole thing where, 'Oh, moms don't look like that!' Some moms do. This mom does, and I am included in the inclusivity," Baldwin declared.
Amy Schumer apologizes to Hilaria Baldwin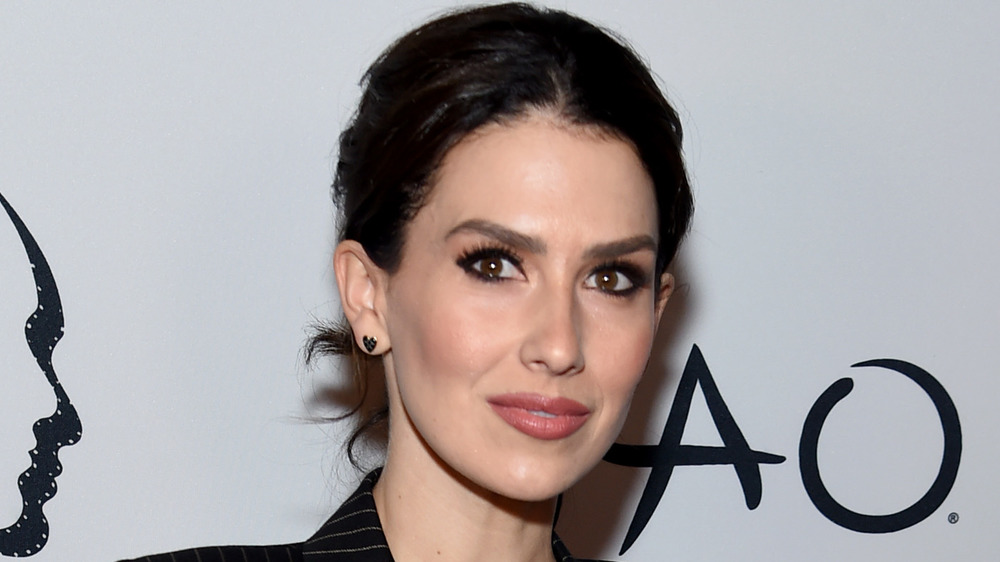 Jamie Mccarthy/Getty Images
Unfortunately that's only the tip of the iceberg when it comes to this social media feud. 
Amy Schumer was quick to apologize to Hilaria Baldwin for the joke she made at Baldwin's expense, but the feud only ignited a long-time fascination regarding Baldwin's presumed Spanish heritage and even more so ... her possibly manufactured accent and her name change. 
Overnight, the case against Baldwin's ever-fluctuating Spanish accent went viral with people from all corners of the internet adding in their own two cents. "You have to admire Hilaria Baldwin's commitment to her decade long grift where she impersonates a Spanish person," Leni Briscoe penned in a now-famous tweet, as reported by Page Six. Others immediately got to work researching where Baldwin was born and where she's lived. 
Once again, Baldwin took to Instagram to address the concern, this time about her lineage. In yet another video, Baldwin admitted to being born in Boston but was still adamant that she "spent some of my childhood in Boston, some of my childhood in Spain." As far as her name change goes, she was indeed born Hillary. "Yes, I am a white girl, my family is white," she confessed. Further research also uncovered that her family has roots in the New England area dating back generations, per Page Six. 
It's worth noting that on several occasions it's been published that Baldwin was born in Mallorca, Spain, including her agency website bio and the 2018 cover interview of Hola! magazine, per Vanity Fair.
Amy Schumer takes one more jab at Hilaria Baldwin then promptly deletes it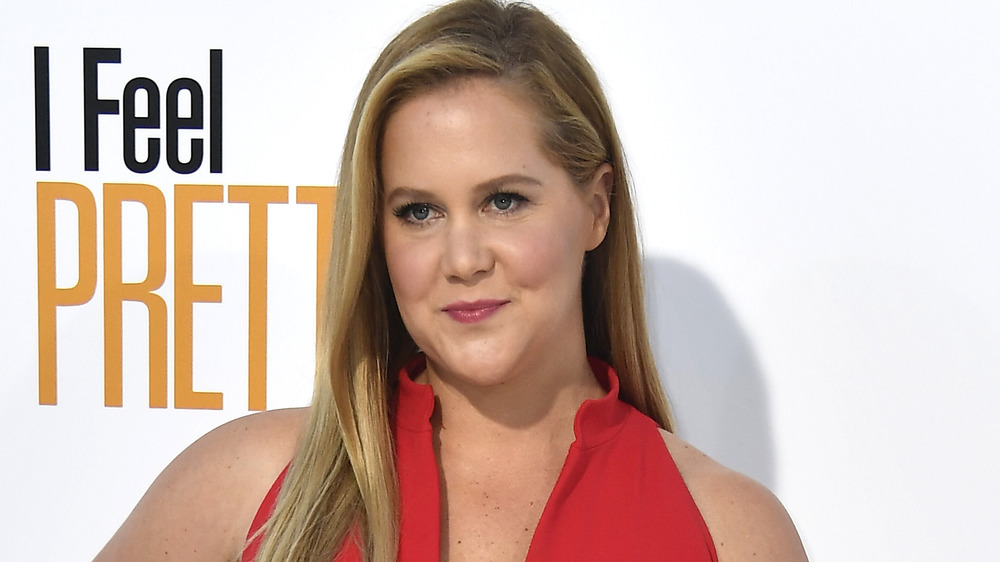 Frazer Harrison/Getty Images
But Amy Schumer wasn't done yet. Those tuning into the Hilaria Baldwin vs. Amy Schumer saga were shocked when Schumer took yet another jab at Baldwin, as reported by Page Six. "I get it. I went to Spain a couple times and loved it too," Schumer wrote in a caption while also including a photo of herself in what appears to be resort attire complete with sunnies and a wide-brimmed hat. Schumer finished off the post with a cucumber emoji, possibly alluding to the time Baldwin appeared to have forgotten the English word for cucumber during a cooking show segment on the Today show.
Since then, Schumer has taken the post down, per Daily Mail. There's also been no rebuttal from Baldwin or anyone from her camp, including her famous husband, Alec Baldwin. He did, however, get into the mix prior to Schumer's most recent post in an effort to defend his wife, albeit in a very indirect way. As reported by The Cut, the famous actor spent eight minutes ranting and raving about ... Facebook? And basically every other social media platform, though he did admit that he enjoys Instagram. He then wraps the video with an even more ominous tone, giving the camera straight-up Liam Neeson vibes when he says, "When you love somebody, you wanna defend them. Consider the source." 
Something tells us we haven't heard the last of this scandal...