The Truth About Anne Hathaway's Near-Death Experience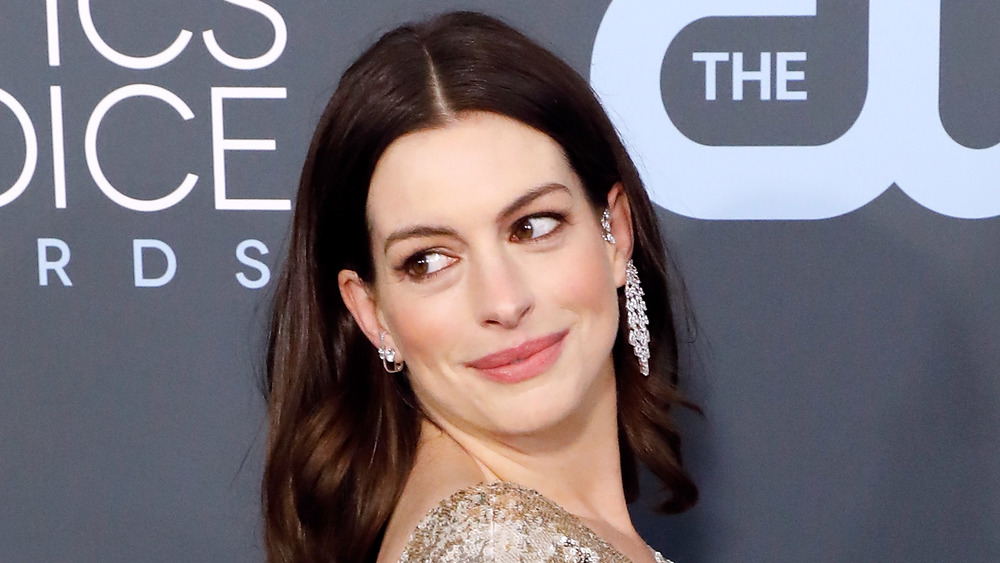 Taylor Hill/Getty Images
Beloved actor Anne Hathaway has a lot to celebrate going into 2021. The Academy Award-winning mother-of-two marked the 20th anniversary of her breakout role in Princess Diaries this year and announced a slew of upcoming projects in pre-production. From the iconic Devil Wears Prada to 2020's adaption of literary classic The Witches, Hathaway's timeless talent is always on display. Thus, it's hard to imagine Hollywood without her — but a scary life-threatening situation proved to almost be fatal back in 2014 while she was vacationing with her husband. 
As fans follow Hathaway's glowing onscreen career and admire her personal choices, it's devastating to think that the bright-eyed star might have been dimmed too soon. Keep scrolling to learn more about Hathaway's tropical vacation from hell and how paradise quickly turned to panic. Thankfully, Hathaway is here to stay and can look to another 20 years ahead — because we definitely need a Princess Diaries 3! 
Anne Hathaway almost drowned while on vacation with her husband, Adam Shulman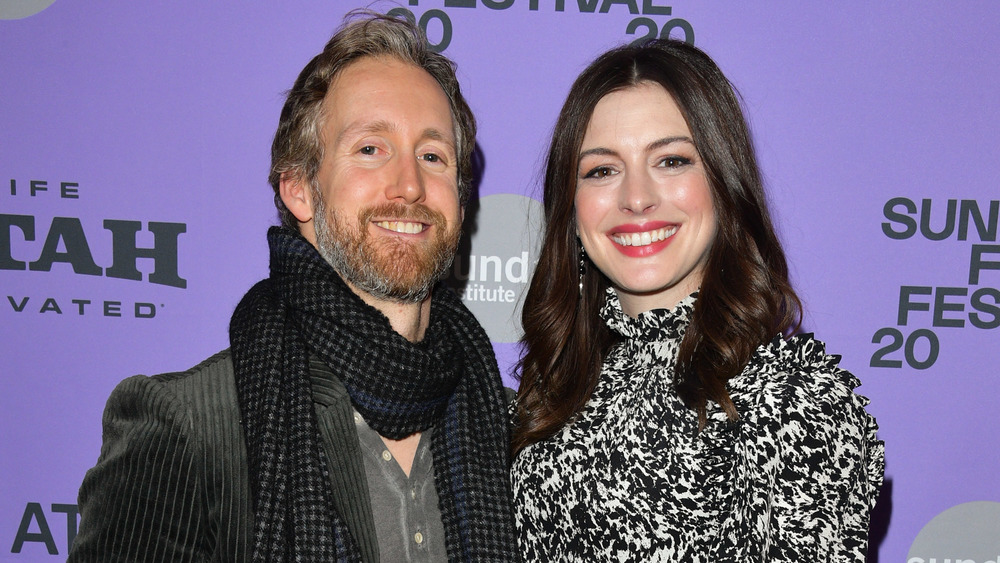 George Pimentel/Getty Images
Anne Hathaway and film producer Adam Shulman wed in Big Sur, Calif., in 2012, as confirmed by E! News. Before the couple welcomed their first son in 2016, they vacationed in Oahu, Hawaii. Sounds pretty standard, right? During what should have been a relaxing, sun-filled vacation, Hathaway almost drowned in the ocean. She was reportedly swept out to sea by a riptide, and although she was screaming for help, husband Shulman was too far away on shore to hear. According to Page Six, a heroic surfer luckily heard Hathaway's cries and rescued her with a boogie board. 
Once safely on dry land, Hathaway realized she had cut her left foot on the coral reef, per The Hollywood Reporter. Shulman was seen bandaging it and even at one point sucking her toe to stop the bleeding. 
Yet Hathaway stands by her story that the incident was blown out of proportion. During a 2014 interview at the Sundance Film Festival soon thereafter reports (and photos) circulated of Hathaway's close call, she told The Huffington Post that it was simply a misunderstanding in a post that has since been removed from the site. "I really do appreciate everybody's concern but that was a picture that had a false story attached to it," Hathaway responded. "The real story is not as interesting." She even joked that she "pulled a Titanic," per AP News. 
Regardless of whether the situation was truly life or death, Hathaway is thankfully okay.