RHOA: Kenya Moore Made A Bold Claim About Cynthia Bailey's Wedding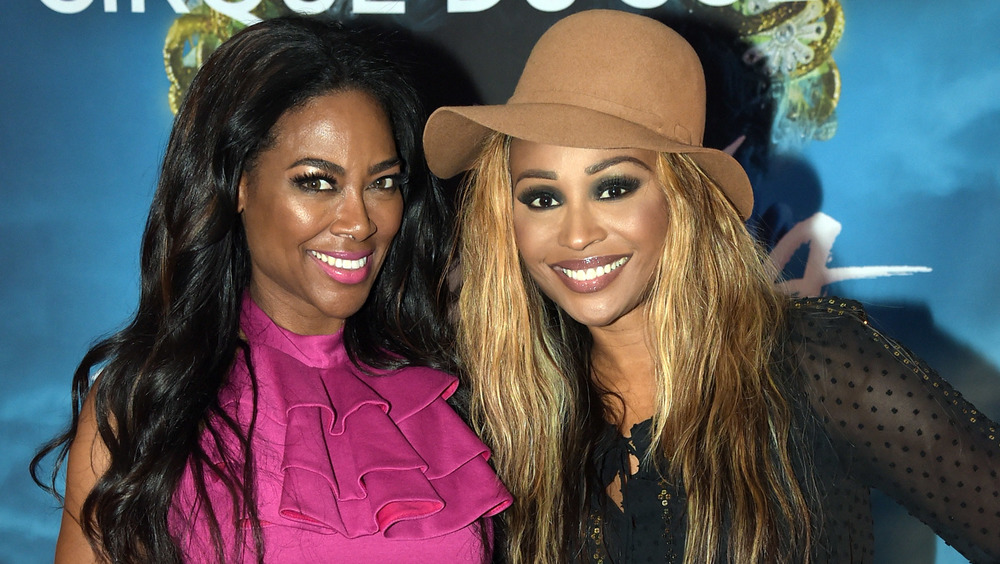 Rick Diamond/Getty Images
Despite the ongoing coronavirus pandemic, Cynthia Bailey did end up having her dream wedding in October 2020. Cynthia married Mike Hill with over 250 guests in attendance, according to People. Cynthia claimed that they were "strict" with health precautions for the big day, which included deep cleaning the venue and requiring the guests to participate in temperature checks, among other safety measures. Cynthia shared, "Everyone has to wash their hands before coming inside and we will have hand sanitizing stations throughout the venue." She claimed that "everyone must be wearing a mask at all times, it's not optional." However, that did not appear to always be the case, based on photos from that day.
While Cynthia and Mike's wedding was splashed all over Instagram, it wasn't actually filmed for Real Housewives of Atlanta. TMZ confirmed that the last-minute decision to move the wedding indoors, due to Hurricane Delta, led to production pulling out with concerns over the coronavirus pandemic. However, Cynthia had her own crew filming the wedding and she will provide some footage for the show, which makes sense since her co-stars Kandi Burruss and Kenya Moore served as bridesmaids, along with former Atlanta Housewife Eva Marcille. 
While Kenya was happy to be included, she did take issue with Cynthia's decision to move forward with her grand wedding plans in the midst of a global pandemic. As RHOA fans know, Kenya is not someone who shies from sharing her opinion, which she does with Cynthia, on camera, no less.
Kenya Moore thinks Cynthia Bailey got married for the show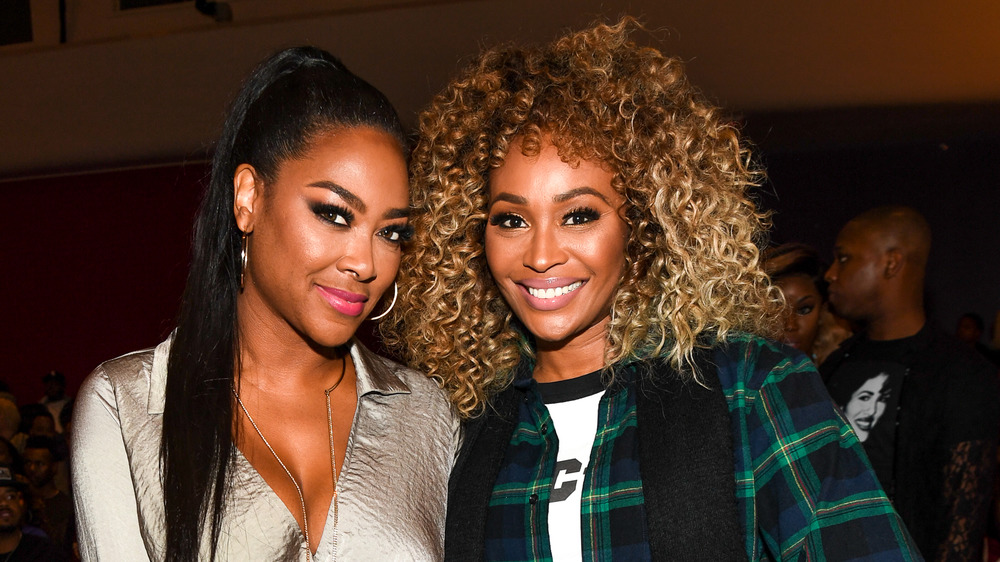 Paras Griffin/Getty Images
In December 2020, HollywoodLife shared a clip from Real Housewives of Atlanta, featuring Cynthia Bailey discussing her wedding with Kenya Moore. "You want to make this about a show versus a marriage that day because that's the day that you guys decided," Kenya told the bride-to-be. Then, Kenya broke down that fourth wall, acknowledging that they were filming a reality TV show when she remarked, "You're saying, unless it's filmed, unless that date produces a big show you are now saying I don't want 10/10/20." Cynthia denied Kenya's claims, insisting that she lives her life for herself, not for Real Housewives of Atlanta storylines. 
Cynthia insisted, "The show didn't tell me I had to have a big wedding." However, planning this wedding has been Cynthia's storyline on the 2020 season of Real Housewives of Atlanta. During the premiere episode, which aired in December 2020, Cynthia and her now-husband Mike Hill got into a fight about the possibility of downsizing their wedding plans, per People. Mike had no issue keeping their original date, with a scaled-back guest list. However, Cynthia was adamant about retaining their 250-person guest list.
Just like Kenya, Mike did not understand why Cynthia would move their "perfect date" just to have a big wedding. But (spoiler alert!) despite Cynthia's disagreements with both Mike and Kenya about the wedding date, she ended up getting both things she wanted: their desired wedding date and that big guest list.
Cynthia Bailey and Mike Bailey insisted their wedding was safe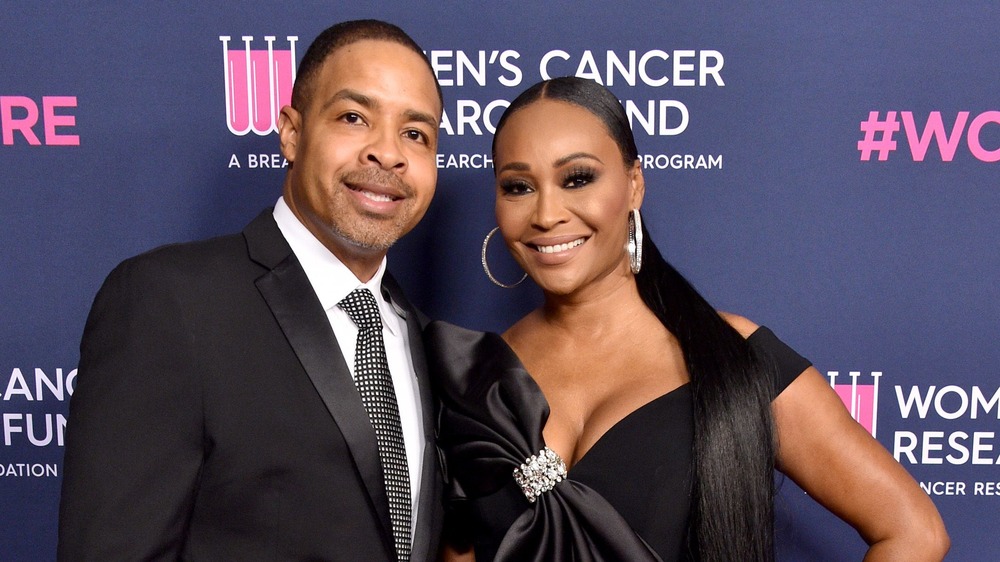 Gregg Deguire/Getty Images
Cynthia Bailey reflected on her wedding day during a November 2020 Page Six interview, declaring that "COVID kind of took over our wedding." Instead of "agonizing over what food to taste or [their] cake," Cynthia and Mike Hill prioritized coronavirus precautions instead. She recalled, "I was literally like, 'So what company's coming to come and spray and disinfect the place the day of the wedding?'"  
"We had people walking around encouraging people to put their mask on whenever they took it off because they had to obviously take it off to eat and drink," Cynthia claimed. However, managing 250 people is easier said than done, admitting they "had to stay on a couple of people about that." Cynthia felt less "pressure" to police safety precautions because "a lot of people left right after the ceremony." She joked, "it's like crazy to actually be happy that people are leaving!"
Instead of postponing their wedding in the middle of a pandemic and Hurricane Delta, they went through with their wedding  "due to their moms' health." Cynthia didn't get into the specifics about their mothers' health concerns, but she explained that "tomorrow is not promised." Despite criticism over their lavish wedding, Cynthia thinks it all ended up well since "no one has called or reached out and said anything about testing positive due to our wedding." Even so, it clearly wasn't the smoothing planning process with both Mike and Kenya Moore objecting throughout.