The Truth About Cynthia Bailey's Raunchy Bachelorette Party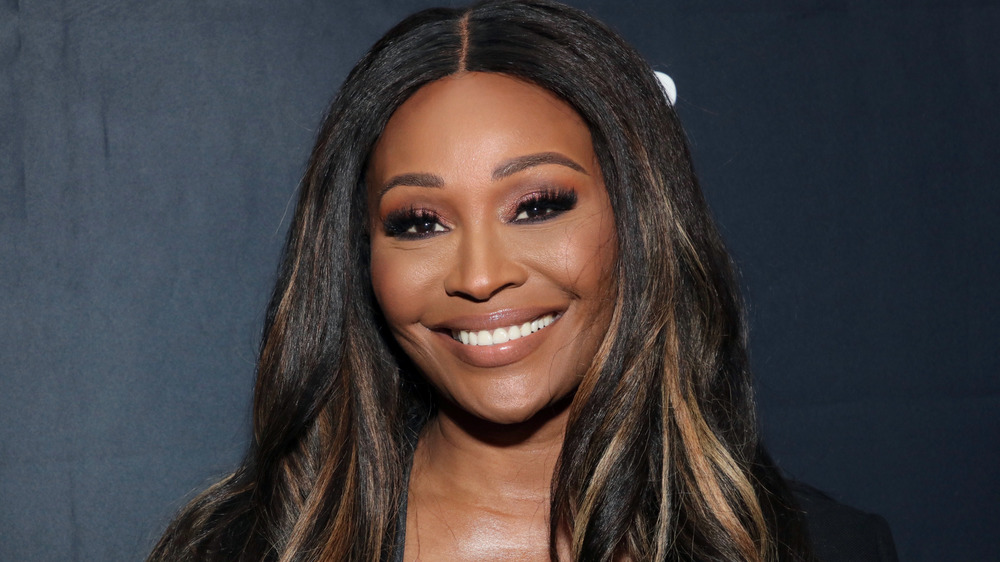 Robin L Marshall/Getty Images
Before taking her second trip down the aisle with husband Mike Hill, Real Housewives of Atlanta star Cynthia Bailey got to enjoy one last hurrah with her co-stars as a single woman with a surprise bachelorette party. As seen in a Season 13 RHOA trailer, the ladies gathered for Cynthia in a risqué affair thrown by Kandi Burruss that featured lingerie, various pleasure novelties, male strippers and spilled tea that not even the cast could clean up. According to Cynthia, the bachelorette party was one for the books. However, Cynthia also noted that some of the ladies had "more fun than others."
"I can only really speak truly to the actual party — the after parties, not so much," Cynthia told TooFab. "While I was tapping out after the bachelorette party, some people were just getting ready to tap in." In a scandal that the cast is calling "Strippergate," rumors suggest that Porsha Williams and "friend" of the cast Tanya Sam may have gotten further acquainted with the male dancer. Read on to find out what the Georgia peaches of RHOA are suggesting went down at the NSFW bachelorette party.
Kenya Moore claims Porsha Williams is lying about RHOA's Strippergate scandal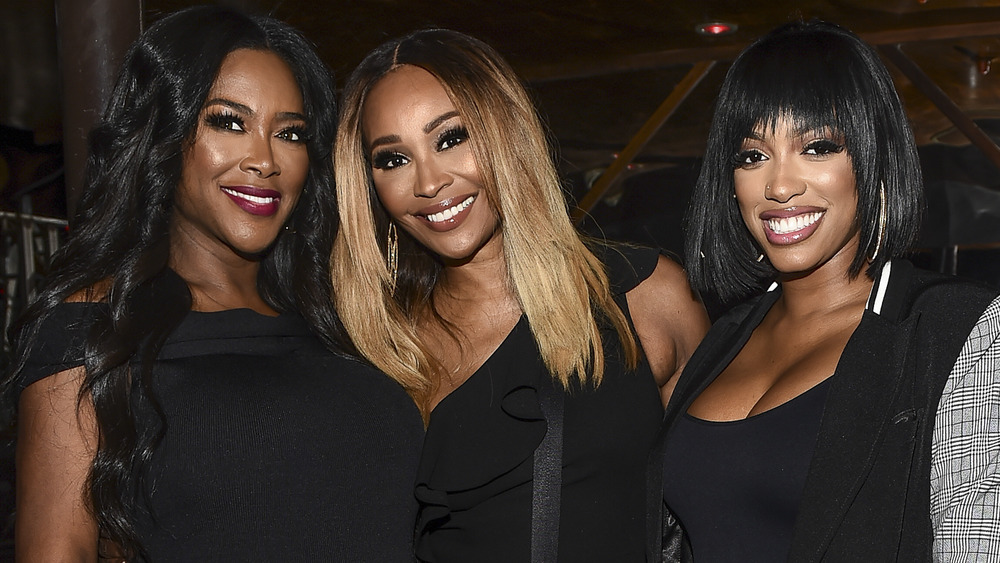 Marcus Ingram/Getty Images
There have been rumors running amok among the Real Housewives of Atlanta ladies about what happened during and after Cynthia Bailey's bachelorette shindig. An unnamed source told Page Six that some of the ladies showed quite a bit of love to one another in the party house they were staying in located in Charleston, S.C. "There were multiple people that had girl-on-girl," the source alleged. "They were so drunk."
Two of the women allegedly moved the after party to a private bedroom with the male exotic dancer that was hired for the evening. Bailey told TooFab that Kenya Moore "got up around 6am to check on her baby girl, Brooklyn, when she heard 'some noises of sexual nature coming out of the bedroom.'" Porsha Williams and Tanya Sam were later accused of being the participants. 
While Tanya denied her involvement and quit filming the show, Porsha laughed off the accusations. "To me, it was a good time," she told Entertainment Tonight. "It was what it was." She added, ... "[M]aybe we will kiki about it at the reunion, I am still ready to have fun."
Kenya, however, is not satisfied with her answer. Speaking on the subject on an episode of Access Hollywood's Housewives Nightcap, the former Miss USA had one piece of advice for her castmate: "This is what I say: No one is trying to sl*t-shame anyone. No one is trying to say you can't do it. You're a single person, you can do whatever the hell that you want to do. Just don't lie about it."