This Is How Much Bruce Willis Is Really Worth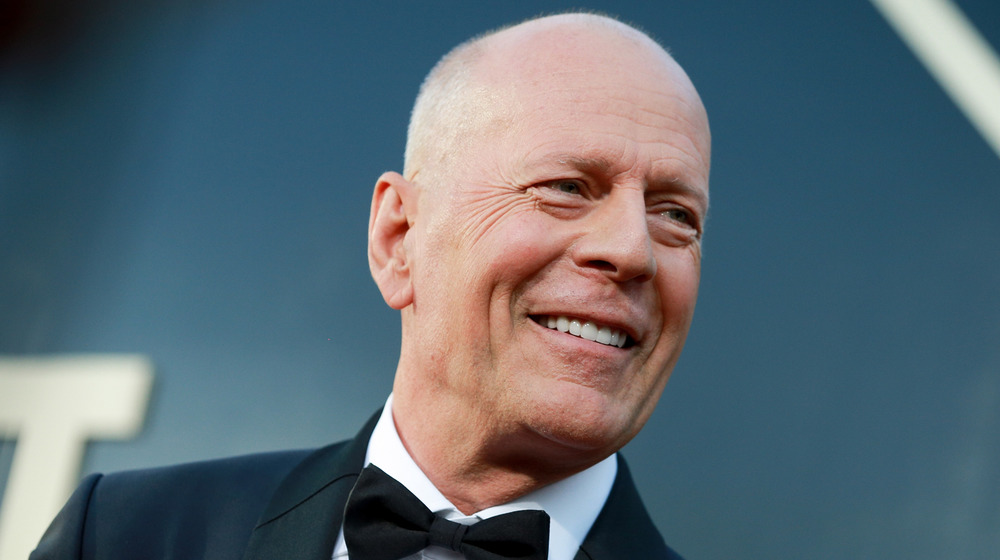 Rich Fury/Getty Images
You do not need to see a list of Bruce Willis' best movies to know he is one of Hollywood's most iconic stars. The beloved actor has not only appeared in countless critically acclaimed films, but Willis has been a staple in showbiz for nearly the last five decades.
The Friends alum started acting when he began performing off-Broadway in the 1970s. Willis, who was born in Germany but moved to the U.S. with his family when he was 2 years old, launched his career when he landed the role of detective David Addison in the TV hit Moonlighting, which ran for five seasons from 1985 to 1989. During that time, he also appeared on The Twilight Zone.
After taking home two Emmy Awards for his part in Moonlighting, which he starred in opposite actress Cybill Shepherd, Willis cemented his status as a Hollywood movie star with his role in the 1988 action blockbuster Die Hard. His portrayal of New York City policeman John McClane offered a glimpse into what would be a memorable run in Hollywood.
With all of this success, it is no surprise that the actor has accumulated millions of dollars. In fact, Willis' net worth will make your jaw drop! So how much money does Willis have in his bank account? Keep scrolling to find out.
Bruce Willis' Hollywood career earned him the big bucks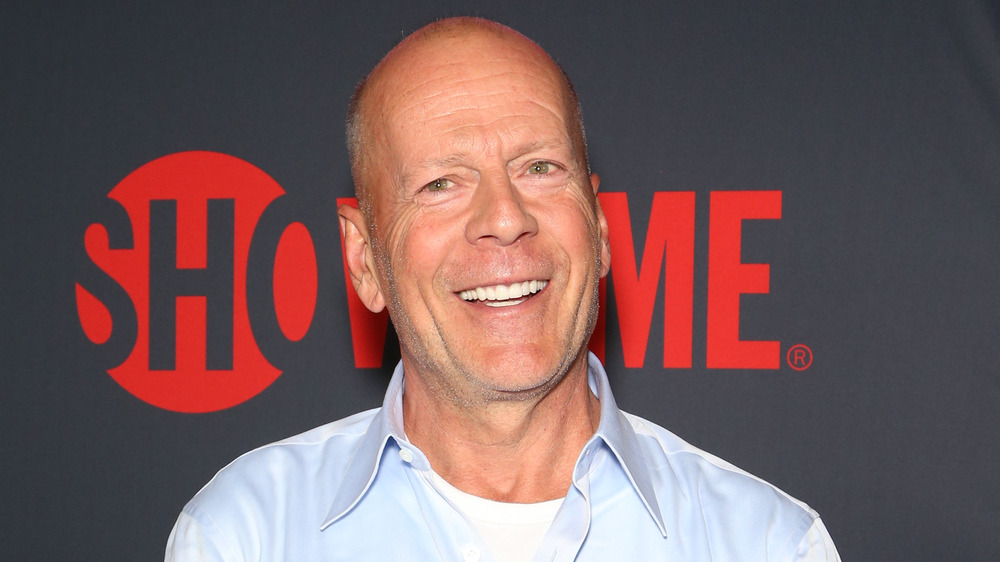 Gabe Ginsberg/Getty Images
Bruce Willis started earning a pretty penny as soon as he rose in the Hollywood ranks. As of today, the film legend's net worth is reported to be $250 Million (via Celebrity Net Worth). Yes, you read that correctly.
Willis' enviable bank account can be attributed to his countless iconic roles, but the Die Hard franchise earned him $52 million alone — he took home $5 million for the original Die Hard in 1988, $7.5 million for Die Hard 2 in 1990, $15 million for the third film in 1995, and $25 million for the fourth in 2007.
It's important to mention Willis' other notable works. The actor collected $10 million for providing his voice in the 1989 rom-com Look Who's Talking, followed by another $10 million for the film's sequel Look Who's Talking Now in 1993. He has also brought in tens of millions of dollars for his roles in The Sixth Sense, Unbreakable, Sin City, Armageddon, 12 Monkeys, Death Becomes Her, and many more.
Aside from receiving massive paychecks for all of his fan-favorite gigs, Willis' career as an actor has been celebrated in other ways. The Moonrise Kingdom star is the winner of two primetime Emmy Awards, one Golden Globe, and other accolades such as a Golden Camera Award in Germany, and an American Cinematheque Award.
For Bruce Willis, family comes first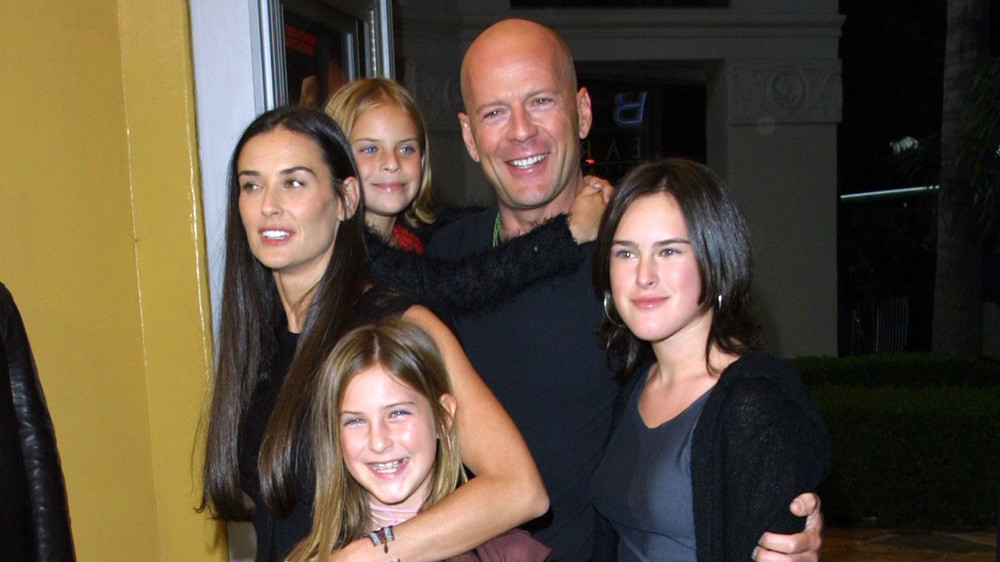 Jason Kirk/Getty Images
Bruce Willis dedicated a ton of his time to showbiz throughout the last five decades, but there is one thing the actor will always prioritize over his career — his family. Willis is the loving dad of his five daughters: Rumer, Scout, Tallulah, Mabel Ray, and Evelyn Penn. Willis shares his eldest daughters (Rumer, Scout, and Tallulah) with his ex-wife, Demi Moore. The off-Broadway alum and the Ghost actress welcomed their children during their 13-year marriage from 1987 to 2000.
Willis experienced fatherhood once again after he tied the knot with his second spouse, Emma Heming Willis, in 2009. Following their nuptials, Willis and the English-American model expanded his family with the births of their daughters, Mabel and Evelyn.
Willis is beyond proud of the professional life he paved, but nothing compares to the joy he feels when he is surrounded by his beautiful family. "I'm happy every day. There's no turmoil. I just go to work and concentrate on coming home to my girls," the star gushed to U.K.'s Candis magazine in 2012. "I'm in love with my wife and my kids." For Willis, family is priceless!