This Is How Much Isla Fisher Is Actually Worth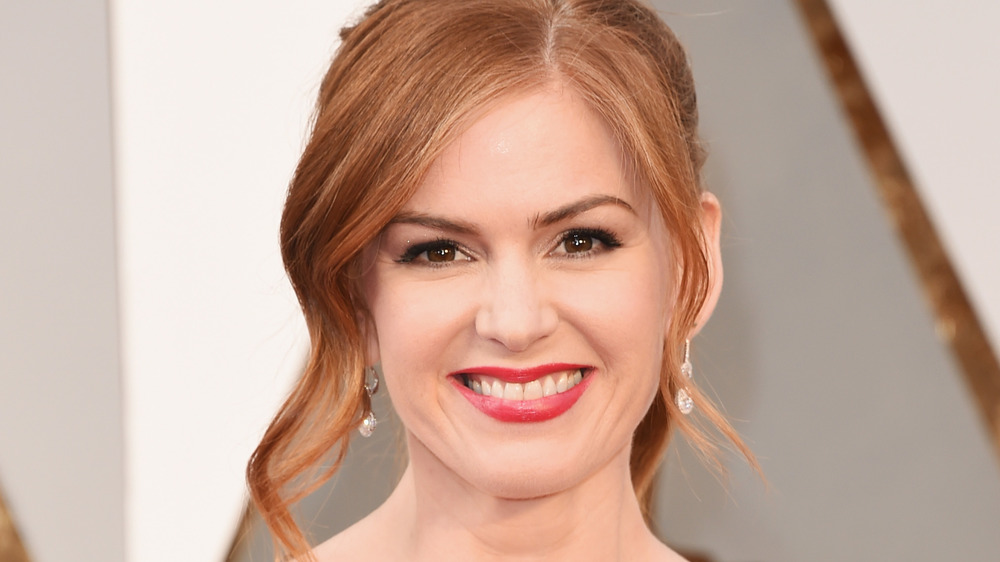 Jason Merritt/term/Getty Images
If you've seen Isla Fisher in films like 2005's Wedding Crashers or 2009's Confessions of a Shopaholic, then you'll know why she's been such a success in show business. However, it turns out that she didn't immediately make it big when she moved to Hollywood. Earlier on in Fisher's career, she had trouble finding her niche. She told Balance in 2017, "When I first arrived in America, I was going for all these dramatic roles, getting to the last few girls, but then being turned down."
After admitting that she became "very disheartened" by the situation, Fisher explained that was when she met her husband, Borat star Sacha Baron Cohen. Apparently, he was the one who realized that Fisher had something else to offer. "He said, 'Listen you're one of the funniest people I know, why don't you go for comedy roles?' I certainly hadn't ever considered that being funny could be a job," Fisher admitted. She also revealed that it wasn't an easy move, saying, "I cringed with embarrassment when I asked my agent to put me forward for comedies, but I'm glad I found the courage."
Moving into comedy not only helped Fisher become a star, but it has also helped her become very rich.
Isla Fisher and Sacha Baron Cohen may have more money than you imagined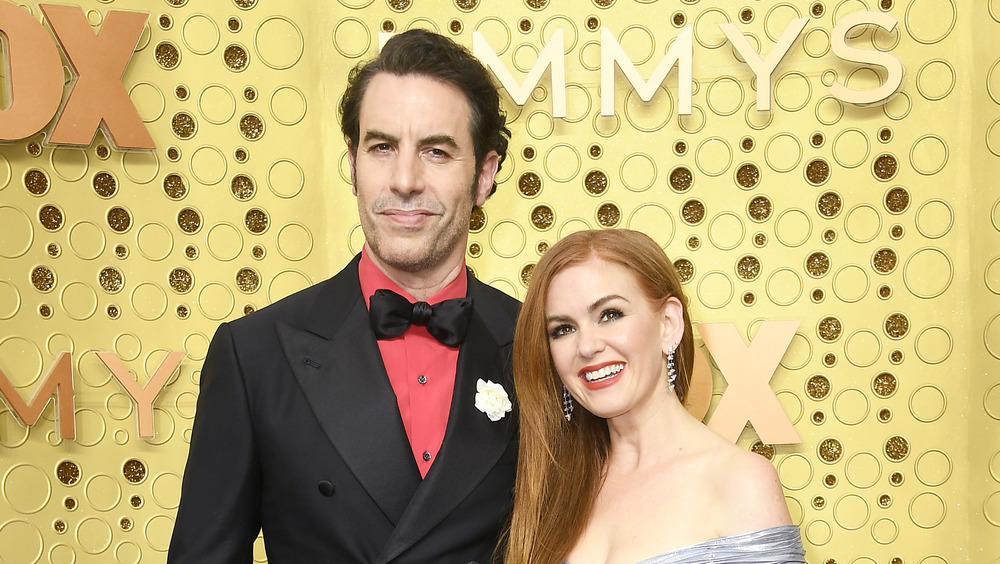 Frazer Harrison/Getty Images
Isla Fisher is doing pretty darn well for herself when it comes to both her career and her finances. That same can be said for her husband, fellow star Sacha Baron Cohen, who might be richer than you think. Indeed, the couple has a combined fortune sitting at a staggering $160 million, according to Celebrity Net Worth.
With that kind of wealth, Fisher and Cohen could afford to live in a massive mansion, drive flashy cars, and enjoy luxurious vacations around the world. While it's very likely they do just that, the husband and wife are also willing to use their money to help out worthy causes. For instance, back in 2015, CNN Business noted the duo "donated $1 million to help war victims in Syria. The couple gave the money to two charities: UK-based Save the Children and the International Rescue Committee."
The generous donation would "pay for 250,000 measles vaccinations for children in Northern Syria, and the other half [was] put toward 'education, health care, shelter, and sanitation' for families in and around Syria," according to CNN. In 2020, Fisher and Cohen also "donate[d a] plane full of PPE [personal protective equipment] to UK healthcare workers amid [the] coronavirus pandemic," per Metro.
While it can certainly be surprising to find out just how rich some stars really are, it's also nice to know that celebrities like Fisher put part of their fortune to good use.