Tony Hawk's Hilarious COVID-19 Testing Story Has People Talking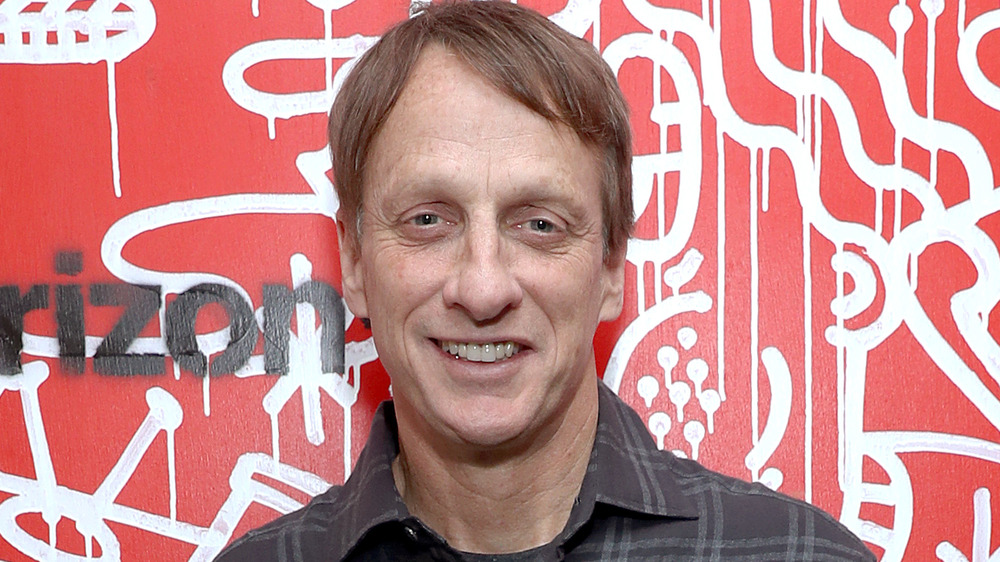 Bennett Raglin/Getty Images
Professional skateboarder Tony Hawk has been a household name for decades, but he has learned time and time again that many people can't quite put his face and name together when they run into him in real life. Instead of fans asking him for an autograph or photo, he often listens to them mistake him for another celebrity or tell him he looks just like Tony Hawk.
"It happens actually more often than I write about," Hawk, who often shares these experiences on Twitter, told Business Insider in May 2020. "I think sometimes people, I assume, get excited, and they're trying to register it ... so they'll just sort of say things without really giving them critical thought. I think that's usually what ends up happening where it's like 'you're, uh, T-T-Tom Brady!' Where it just comes out because they know there's some sports star whose name starts with a T," he explained. Other people he has been confused with include Shaun White – or, to one person, "that guy with red hair that won the Olympics" — and even the MCU character Tony Stark. 
Hawk decided to close 2020 by sharing yet another comical encounter with a person who recognized him, but couldn't quite land the ollie. This time, he tweeted about his hilarious COVID-19 testing story, and it has people talking.
Tony Hawk once again confirms that he is related to Tony Hawk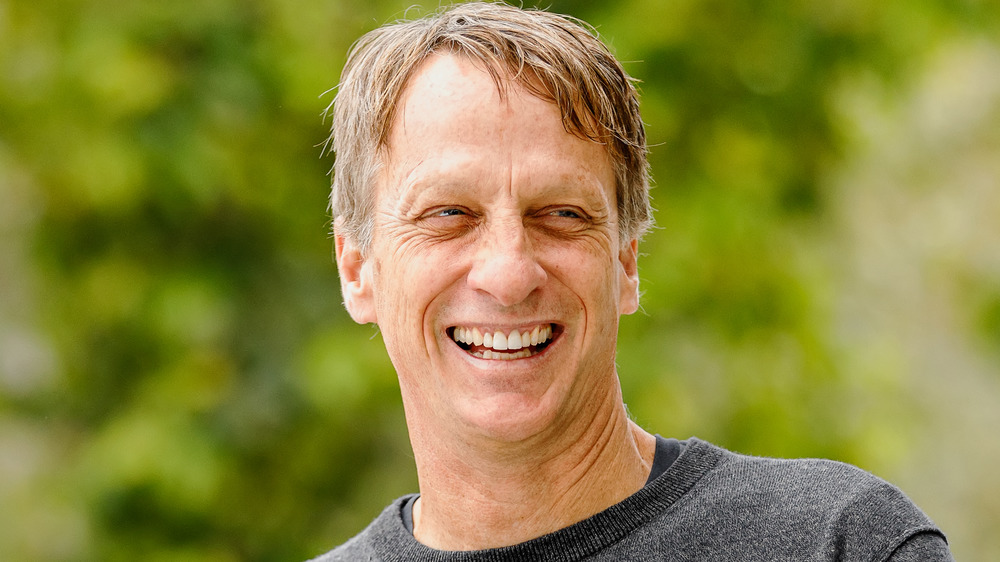 Rich Polk/Getty Images
Tony Hawk took to Twitter on Dec. 31, 2020, to share his hysterical experience getting tested for COVID-19 with his family. First, it's important to note that his family tested negative for the virus. However, it's the encounter that Hawk experienced while getting tested that has him talking and people laughing.
As he was handing over paperwork for him and two of his sons, Keegan and Kadence, the test site worker noticed the last name. "Okay ... Anthony, Keegan and Kadence... Hawk? Are you guys related to Tony Hawk?" the employee asked, per Hawk's story on Twitter. Hawk said "yes," which resulted in the worker asking if he was joking. "No, we are all directly related to him," he replied. If only the person knew.
The internet is laughing with Hawk, with one fan claiming that "the best genre of tweet is 'tony hawk lightly disrespected by strangers.'" Another user shared their take on the situation, writing, "I love his tweets about this. Like, it seems most celebrities are super recognizable ... except, apparently, Tony Hawk." Billy Baldwin, brother to Alec and Stephen Baldwin, sympathized with Hawk, saying he gets told he looks like the Baldwin brothers all the time.
If there's one thing we know going into 2021, it's that we probably won't have a shortage of hilarious fan run-ins from Tony Hawk.