Why Ken Jennings Is Apologizing For His Tweets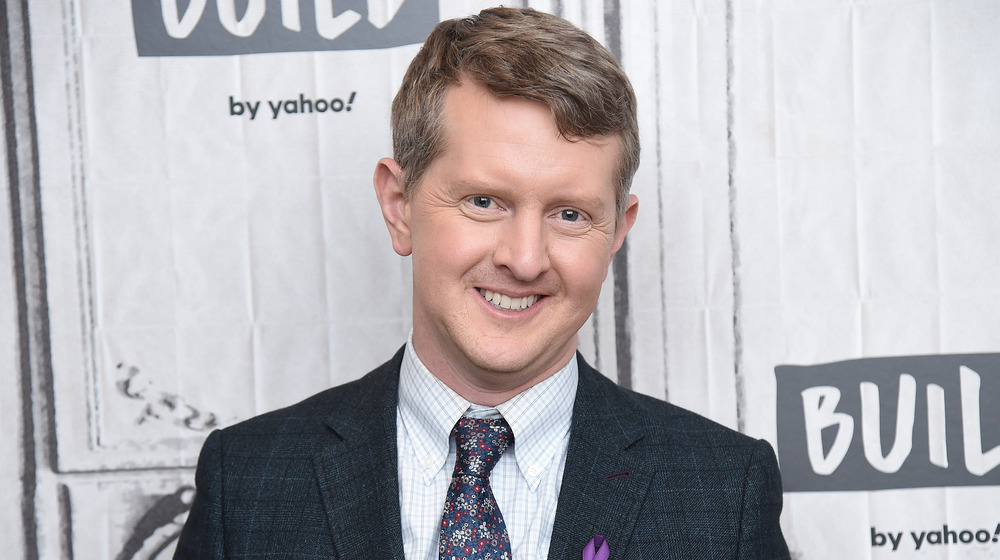 Gary Gershoff/Getty Images
After the death of beloved Jeopardy! host Alex Trebek on Nov. 8, 2020, the Jeopardy! team was at a loss for who would carry on his remarkable legacy for hosting. In fact, Trebek hosted so many episodes that he actually won a Guinness World Record for the feat.
It was announced on Nov. 24, 2020 that the trivia show would return with a series of interim hosts made up of people who were familiar faces or "family" of the show, according to Distractify. First on the list of interim hosts is Ken Jennings, who responded to the news with a tweet saying: "There will only ever be one Alex Trebek, but I'm honored to be helping Jeopardy! out with this in January." Jennings holds the record for the longest winning streak on the game show of any contestant ever, topping the list of the best players in Jeopardy! history. 
According to Distractify, Jennings' hosted episodes are slated to air in January 2021. With Jennings in the spotlight in a major way, some old tweets of his are making headlines for their offensive content and now he is apologizing on Twitter. Here's what's going down.
Ken Jennings called his past tweets 'unartful and insensitive'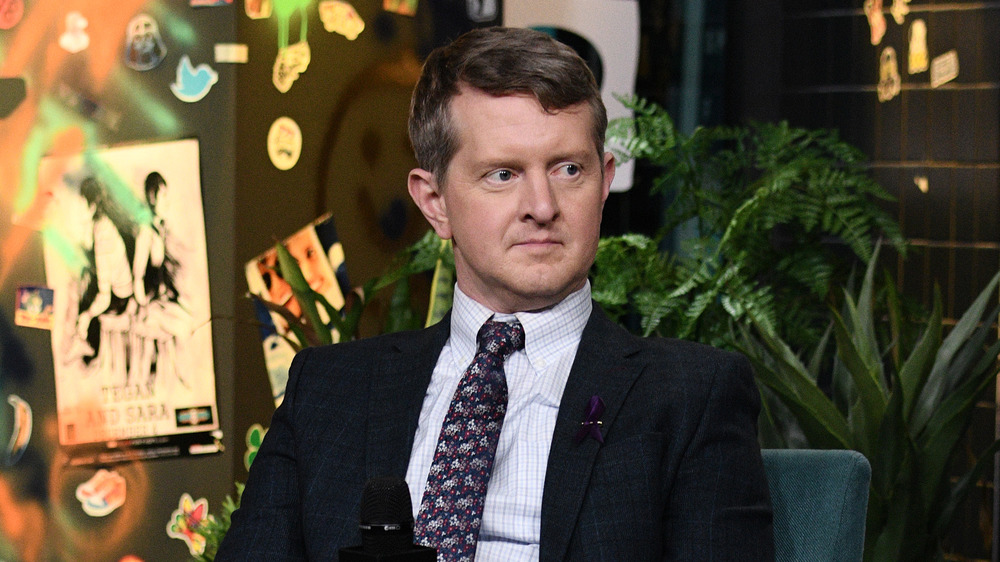 Gary Gershoff/Getty Images
Ken Jennings is owning up to past tweets that might have offended his fans and followers. The Jeopardy! champion jumped on Twitter to apologize for his past behavior in a thread, which began with Jennings saying: "Hey, I just wanted to own up to the fact that over the years on Twitter, I've definitely tweeted some unartful and insensitive things. Sometimes they worked as jokes in my head and I was dismayed to see how they read on screen." Jennings went on to say he does not want to give the impression that he stands by his failed jokes and later added that he is "truly sorry."
Some of Jennings' more offensive tweets resurfaced after headlines stated that Jennings would be the first of several hosts to take the place of Alex Trebek. One such tweet came from 2014, where Jennings said in a now-deleted tweet: "Nothing sadder than a hot person in a wheelchair," (via CNN).
While some responses on Twitter thanked Jennings for his apology, another said: "Future Jeopardy host? Not at all!" The Jeopardy! team has not declared a permanent host for the show, according to The Hollywood Reporter. In fact, they are still waiting to reveal the names of some of the other interim hosts. But this might not bode well for Jennings if he was hoping to land a permanent gig with Jeopardy!