The Truth About Felicity Jones' Husband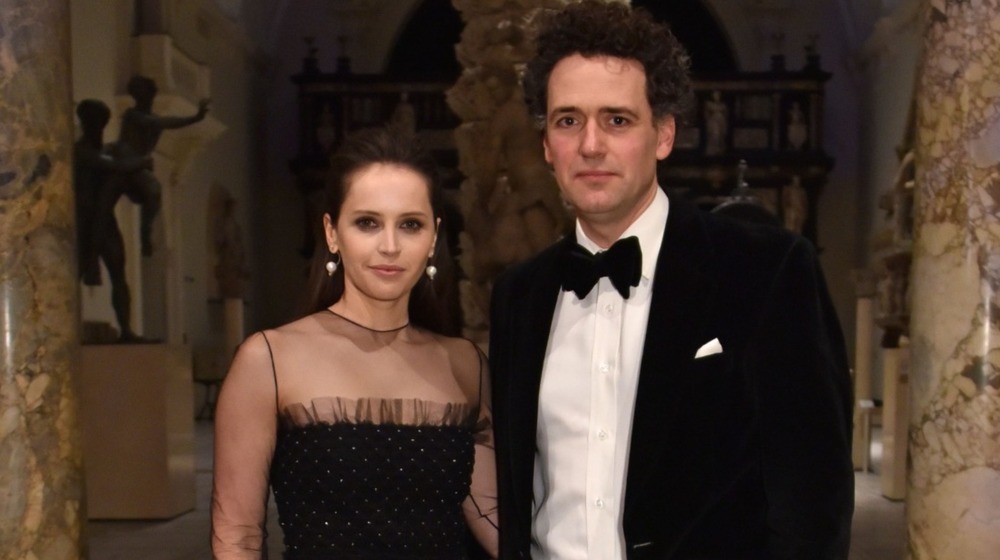 David M. Benett/Dave Benett/Getty Images for V&A
Felicity Jones and Charles Guard are a private couple. The British actress and her husband have been married since 2018 and have been together since 2015. According to Harper's Bazaar UK, Eddie Redmayne and Tom Hanks both attended their wedding. Jones starred with Redmayne in The Theory of Everything and Hanks in the film Inferno. The British-born Jones is an international film star, known for films like The Theory of Everything, Rogue One, and On The Basis of Sex. 
While Guard is not in the spotlight as much as his wife, he has built a successful career behind the camera as a director. Guard and his brother Thomas work as a team, creating the 2009 horror film The Uninvited, among other films. The brothers have also collaborated on many commercial campaigns; in 2013, the Guard brothers created Audi's famous Super Bowl commercial (via PopSugar). Apart from his professional life, Charles Guard keeps plenty busy. Keep reading to learn more about Felicity Jones' husband!
Felicity Jones and Charles Guard welcome a baby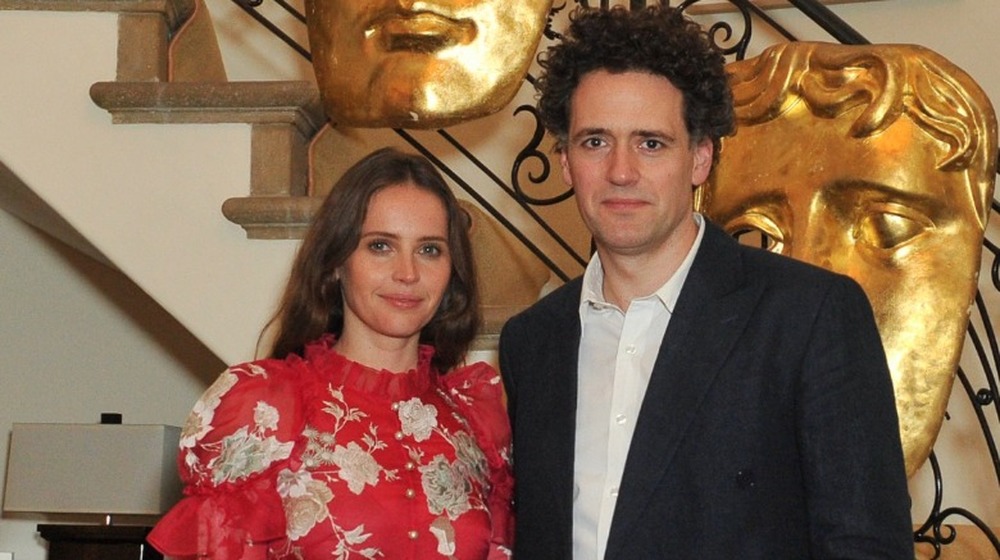 Rachel Luna/Getty Images for BAFTA LA
Unlike his famous wife, Felicity Jones, Charles Guard prefers to stay out of the spotlight. When Jones and Guard welcomed their first child in September 2020, however,  they could not keep it from the press, per People. The private couple did not officially announce the baby, but The Daily Mail broke the story after spying Jones pushing a blue stroller around London. The Daily Mail reported that the Star Wars actress had not been seen around London in public for months due to the COVID-19 pandemic. There have been no public pictures or video of Guard since he and Jones started their family. 
Speaking of family, it appears Guard's career as a director runs in his family. His father Howard is a director, who is known for his documentary work. As previously noted, Guard partners with his brother on films and commercials but the talented brothers produce short films. Before she was Cersei Lannister, Lena Headey of Game of Thrones fame starred in a trio of their short films, and the brothers have also worked with Olivia Coleman before her Oscar win. We'll just have to see whether the Jones-Guard baby continues with the family business.