The Truth About Zoe Kravitz's Divorce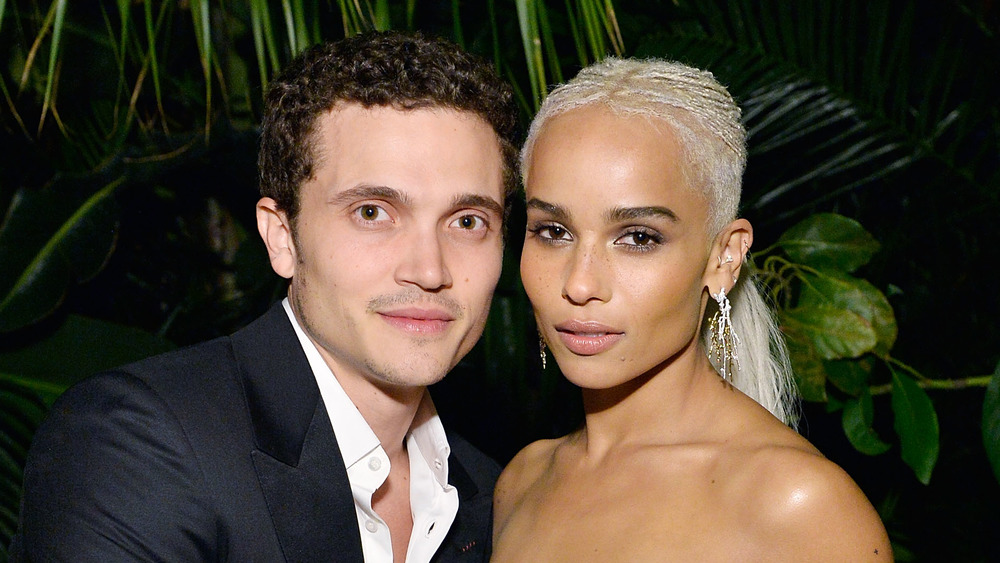 Stefanie Keenan/Getty Images
Fans thought Zoe Kravitz and Karl Glusman were meant to be together forever, but the Big Little Lies actress caught the world by surprise when she ended their marriage after 18 months. Kravitz filed for divorce from the Neon Demon actor on Dec. 23, 2020, multiple outlets reported.
A rep for Kravitz also confirmed the split to People on Jan. 2, 2021. The former couple was first romantically linked in 2016, and they dated for two years before announcing their engagement in October 2018. Kravitz revealed Glusman asked for her hand in marriage while the two were "a little drunk" at home (via Rolling Stone).
The High Fidelity star and Glusman made their love official with an over-the-top wedding ceremony at her father Lenny Kravitz's luxurious home in Paris in June 2019. The pair were surrounded by their loved ones, including her famous father, mother Lisa Bonet, stepfather Jason Momoa, and her Big Little Lies co-stars Shailene Woodley, Nicole Kidman, Reese Witherspoon and Laura Dern, among many more.
Kravitz and Glusman seemed to be enjoying their lives as wife and husband, but like other Hollywood couples, their love story did not last. So why did the duo's romance come to an end? Keep scrolling to find out.
Zoe Kravitz and Karl Glusman reached the end of their road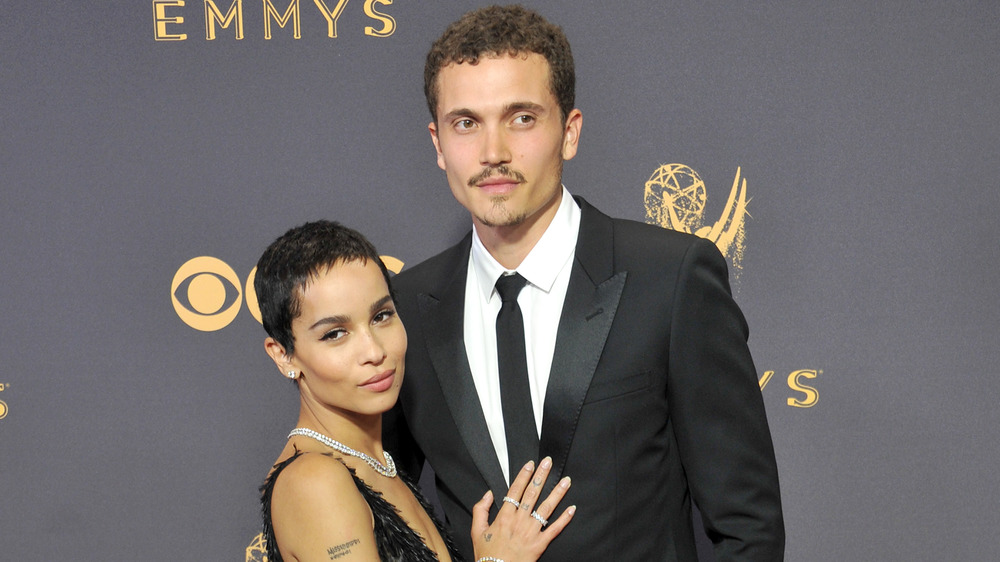 Gregg Deguire/Getty Images
Since the news of their split made headlines, Karl Glusman has appeared to have deleted all photos with his estranged spouse on his social media page. Zoe Kravitz also hinted at their breakup when she uploaded a meme to her Instagram Stories in early January. The Divergent actress posted an image of a person called "The Universe" taking out the trash (via HuffPost). The photo's caption read, "People, places, and things that no longer serve my greatest and highest good," to which Kravitz wrote, "MOOD."
Leading up to their split, it had been months since Kravitz and Glusman showcased their love on social media. The last time the exes publicly displayed their relationship was when they celebrated their first wedding anniversary in June 2020. Kravitz commemorated the milestone by uploading a black and white photo from their wedding day, simply writing, "One year."
For Glusman's part, the Nocturnal Animals actor shared a now-deleted tribute via Instagram. "One year. Not the year we expected ... but I feel like if we can make it through this, we can take on anything," he said (via People). "I love you. More than anything." Glusman even referred to Kravitz as his "best friend." He added, "You crack me up and you melt my heart. I'll do anything and everything for you until the day I die."
Perhaps Kravitz and Glusman will consider giving their love another shot in the future.