The Real Meaning Behind Taylor Swift's It's Time To Go Lyrics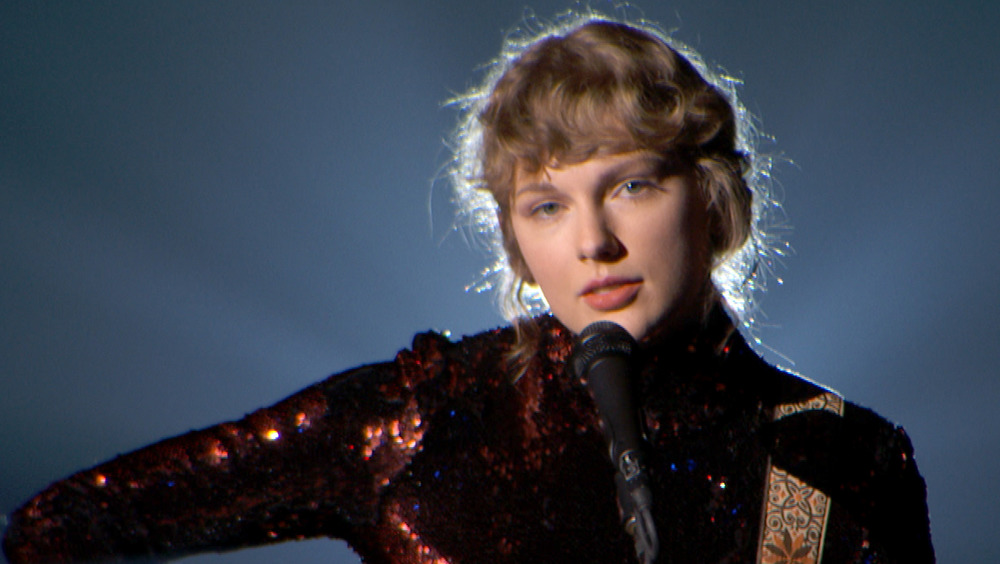 Acma2020/Getty Images
Singer-songwriter Taylor Swift released the much-anticipated bonus of Evermore on Jan. 7, 2021. "Right Where You Left Me" and "It's Time to Go" already have Swift devotees and pop culture commentators alike speculating on the muses behind both tunes. Evermore, which was released in December 2020, and its July 2020 predecessor, Folklore, both marked the first time the pop star diverged from writing lyrics exclusively drawn from her personal life.
During Folklore: The Long Pond Studio Sessions, a documentary on and performance of the titular album (released on Disney+), Swift, who has often included obvious hints to ex-lovers and enemies throughout past lyrics, told album collaborator Aaron Dessner, "That's been my favorite thing about this album. It's allowed to exist on its own merit without it just being 'oh, people are listening to this because it tells them something they could read in a tabloid.'"
Nonetheless, both albums still reference multiple public figures with whom Swift has been entangled. According to Hollywood Life, the lyrics to "It's Time to Go" might focus on two such people, her (apparently former) best friend, supermodel Karlie Kloss, and her ex-boss, Big Machine Records executive Scott Borchetta. Read on to find out which lyrics of the song allegedly reference these two people.
Did Taylor Swift slam her ex-boss, Scott Borchetta?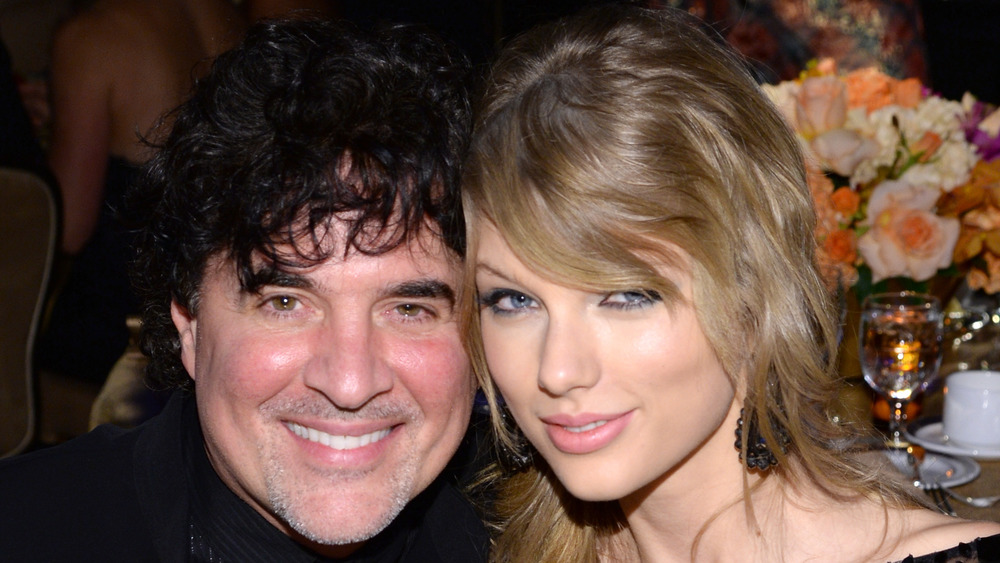 Larry Busacca/Getty Images
Taylor Swift famously feuded with Big Machine head Scott Borchetta in 2019, Variety reported, after leaving the record label as a free agent the year before. Borchetta had sold Big Machine in June that year to Justin Bieber and Demi Lovato manager Scooter Braun's Ithaca Holdings. According to Swift, this "worst case scenario," as she put it in a 2019 Instagram story (via Variety), blocked her from owning the rights to masters of her first six albums (all of which were written or co-written by her). Swift shared with her followers that the only condition under which she could earn back her albums' rights would be if she records six new albums under the label (no biggie, right?).
Fast-forward to 2021's bonus track "It's Time to Go" off her 2020 album Evermore, released under her new label since 2018, Universal Music Group. The song's third verse is seemingly directed at Borchetta, Hollywood Life observed, with Swift morosely singing, "Fifteen years, fifteen million tears, begging til my knees bled/I gave it my all, he gave me nothing at all, then wondered why I left/Now he sits on his throne, in his palace of bones, praying to his greed." Ouch, now that's what we call a zinger!
'It's Time to Go' also possibly alludes to betrayal from Karlie Kloss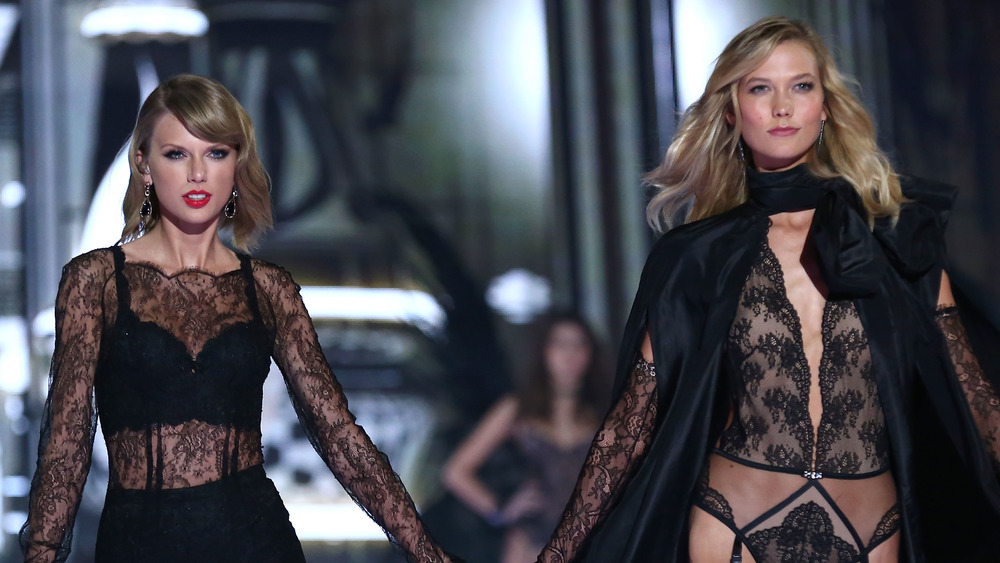 Tim P. Whitby/Getty Images
"It's Time to Go"'s other main subject, Karlie Kloss, is actually connected to this Taylor Swift-Scott Borchetta-Scooter Braun beef. Kloss and Swift had once appeared in a 2015 Vogue cover story, "On the Road with Best Friends Taylor Swift and Karlie Kloss," which detailed said friendship's timeline with Kloss. The model noted that she and Swift bonded because they're "both normal people." 
As Hollywood Life reported, fans of the friendship and its cutesy social media posts were quick to identify Kloss as the supposed target of the first verse's words, "When the words of a sister, come back in whispers/that prove she was not, in fact, what she seemed/Not a twin from your dreams, she's a crook who was caught." For one, Swift and Kloss have long been dubbed "twins" by the media for their physical similarities. For another, the Daily Mail reported, Kloss, managed by none other than Braun, not only failed to defend Swift publicly in the wake of her battle with Big Machine Records but actually vacationed with him and his family in August 2019 at the height of the feud. Swift was noticeably missing from both of Kloss' 2019 wedding ceremonies to Joshua Kushner that year, the Daily Mail reported. 
These lyrics concerning Kloss are admittedly sad if they are truly about the demise of a once-strong friendship.