The Real Meaning Behind Taylor Swift's Right Where You Left Me Lyrics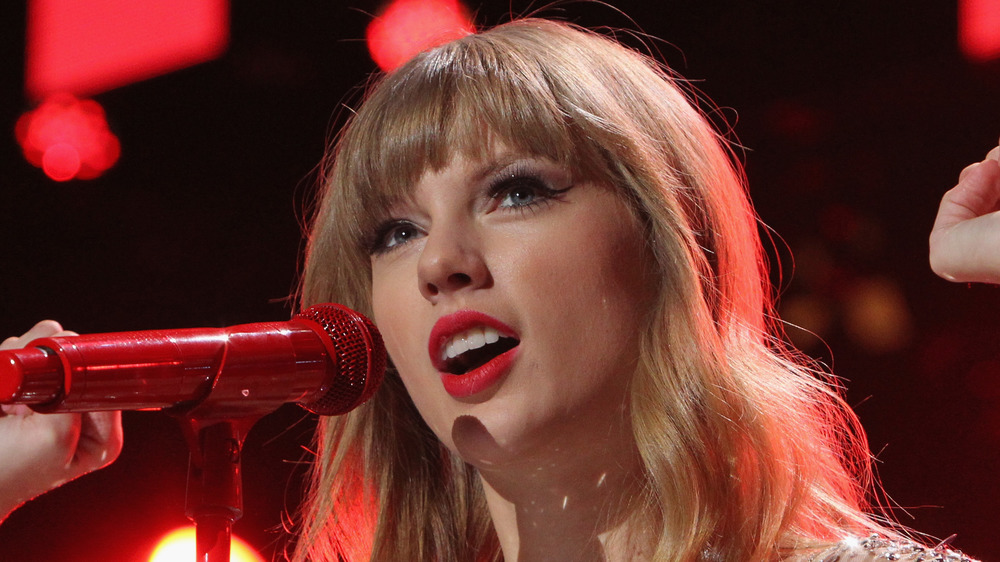 Kevin Kane/Getty Images
Taylor Swift certainly knows how to keep her devoted fans entertained by playing the (hit-filled) long game. Want proof of that? Well, take a look at the fact that not long after releasing her super popular Folklore album in July 2020, she surprised music-lovers just a few months later by putting out a follow-up album named Evermore, a work she unexpectedly dropped in December of that same year.
"To put it plainly, we just couldn't stop writing songs. To try and put it more poetically, it feels like we were standing on the edge of the folklorian woods and had a choice: to turn and go back or to travel further into the forest of this music," Swift wrote in an Instagram caption at the time. She added that she and her collaborators "chose to wander deeper in."
That's surely one of the reasons why Evermore was adored by fans and had them breaking down the lyrics from songs like "Closure" and "Tolerate," not to mention "Happiness," "Ivy," and "Gold Rush." However, Swift decided to delay the release of some of her additional Evermore tunes, including "Right Where You Left Me," which is just as meaningful as the rest of the singer's beloved songs.
Taylor Swift has 'no choice' in 'Right Where You Left Me'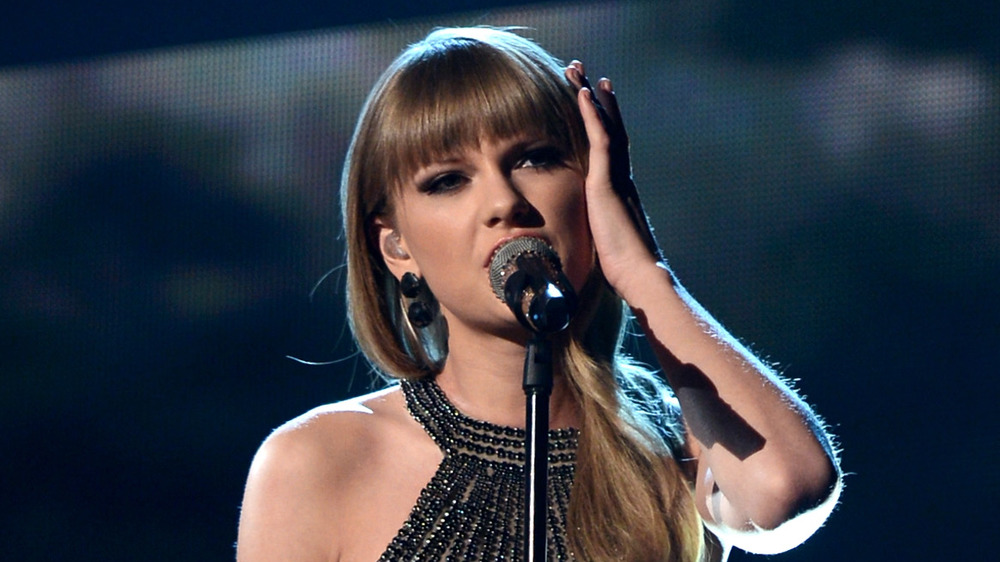 Kevin Winter/acma2013/Getty Images
If you checked out Taylor Swift's Evermore album on various streaming services when it first came out in December 2020, then you might notice that two tracks, "Right Where You Left Me" and "It's Time to Go," appeared to be missing. That's because the release was delayed so that they could be added as "bonus songs" with the deluxe physical edition of the album, according to NME.
When fans finally got to listen to "Right Where You Left Me" in January 2021, they were treated to another glimpse into the singer's life, mind, and heart. "Friends break up, friends get married / Strangers get born, strangers get buried / Trends change, rumors fly through new skies / But I'm right where you left me," Swift sings in the first verse. Going on to mention matches that burn, pages that "turn and stick to each other," as well as "wages earned and lessons learned," she still asserts that she's "right where you left me." In the chorus, she again adds that she's been left and has "no choice but to stay here forever."
Seemingly reflecting on what it's like to be abandoned by someone and the devastating experience of being stuck in the loss while "everybody moved on," we can only hope that this song is a look back at Swift's past relationships and not a hint at what's going on with her and her love, Joe Alwyn.