The Real Meaning Behind Taylor Swift's Ivy Lyrics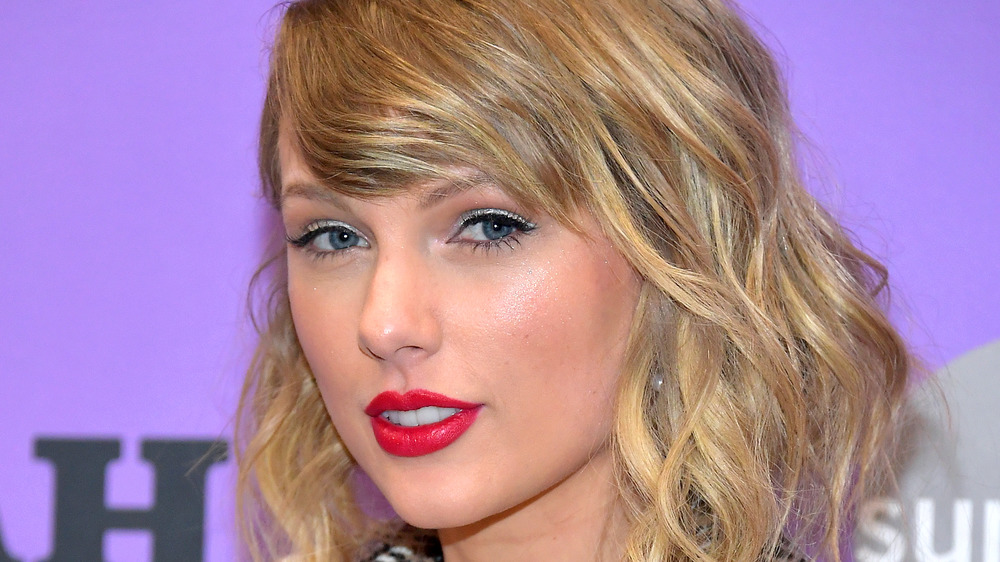 Neilson Barnard/Getty Images
Taylor Swift's second surprise album of 2020 — yes, you did read that right — dropped on Dec. 11 as a "follow-up to July's mega-hit, Folklore," per CNN. Described by Swift as Folklore's "sister album," Evermore is the grammy-winning artist's ninth studio album. And, just like every new album of the singer-songwriter, Swifties are obsessing over every single song trying to figure out the real meaning behind Taylor's lyrics. 
The musician is notorious for writing and recording songs about her past lovers. However, as she's been in a pretty serious relationship with actor Joe Alwyn for some time now, Folklore and Evermore's songs are a bit different than her previous confessional tracks. Instead, these pared-down songs, particularly fan-favorite "Ivy" aren't autobiographical, but purely fictional. Just because the lyrics aren't about Taylor's dating life, however, doesn't mean they aren't fun to dive into and examine, especially when scandal and murders are involved. 
 So, for those who are playing this album on repeat and want to know what track 10, "Ivy" is really about, we've got you covered. We did some digging and found out everything there is to know about this stripped-down Taylor Swift melody. 
Here's what Taylor Swift's new song Ivy is about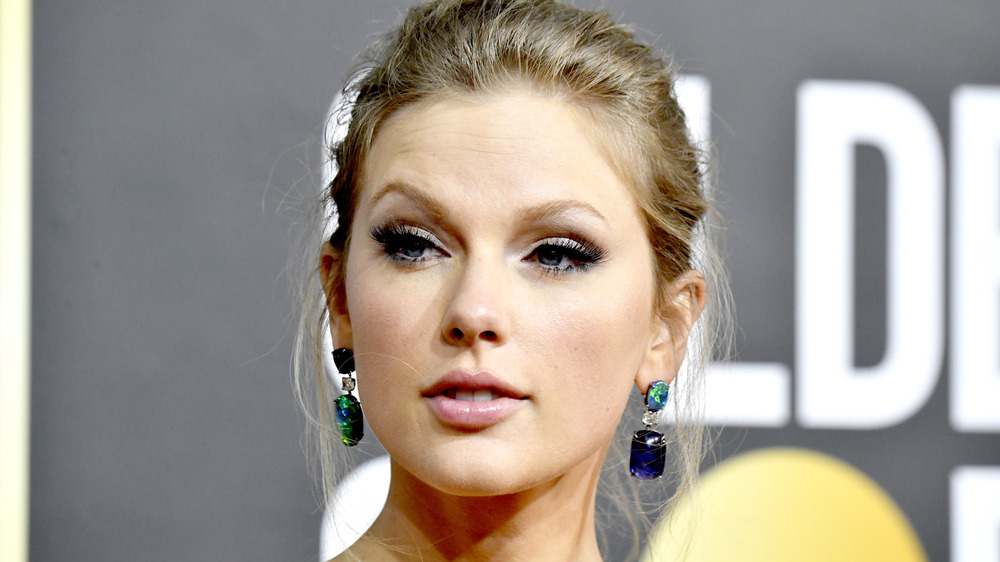 Frazer Harrison/Getty Images
Taylor Swift's song "Ivy" is getting a lot of attention, because, according to Hollywood Life, the track is part of a three-song trilogy "inspired by stories she's heard, movies she's seen and more." Based on the lyrics and song titles, it appears that Taylor, like almost everyone else, is a big fan of true crime. We have wonder if she also listens to oh-so-popular podcast, "My Favorite Murder," like the rest of us.
In a message on Twitter, Swift described an "'unhappily ever after' anthology of marriages gone bad that includes infidelity, ambivalent toleration and even murder," and "Ivy" seems to fall in this anthology. The song features lyrics like "My pain fits in the palm of your freezing hand/taking mine but it's been promised to another," "What would we do if he found out?" and "He's gonna burn this house to the ground." These lyrics add up to a story about a woman who is married but is in love with someone else. 
So, how does the three-song anthology end? True crime junkies are in for a treat. With "Ivy" telling a story of a tumultuous marriage, Taylor follows the track with "Tolerate It" and then "No Body, No Crime" where she sings about not just a failed relationship, but also a murder mystery. Leave it to Taylor Swift to find such an intriguing story to tell.