The Real Meaning Behind Taylor Swift's Gold Rush Lyrics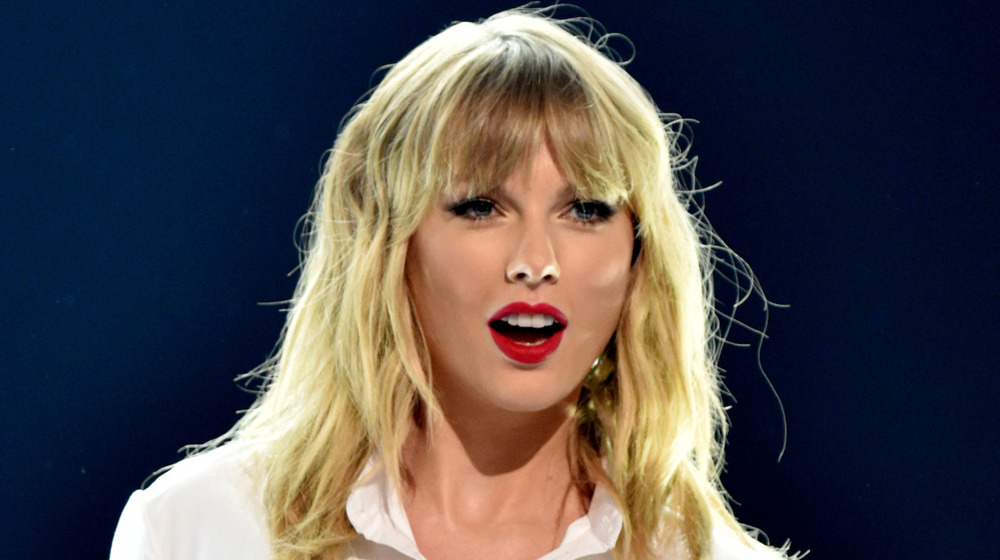 John Shearer/ama2019/Getty Images
Taylor Swift surprised fans by releasing Evermore — her second album in five months — on Dec. 11, 2020. "To put it plainly, we just couldn't stop writing songs," the singer wrote on social media "I've never done this before. In the past I've always treated albums as one-off eras and moved onto planning the next one after an album was released." Swift also described Evermore as a "sister" album to Folklore. She added, "I loved the escapism I found in these imaginary/not imaginary tales. I loved the ways you welcomed the dreamscapes and tragedies and epic tales of love lost and found into your lives. So I just kept writing them."
One Evermore track that's standing out from the rest is "Gold Rush," which expresses the jealousy Swift (or a character in her tale) feels over someone "everybody wants to date." According to Swift, "Gold Rush" is collaborator Jack Antonoff's favorite song on the album. She told fans during a YouTube live session that the track "takes place inside a single daydream where you get lost in thought for a minute and then snap out of it." 
Keep scrolling to find out what Swift's "Gold Rush" lyrics really mean — and the surprising connection it may have to an ex-boyfriend and her ex-best friend Karlie Kloss.
Fans supect Gold Rush's lyrics might be about a famous ex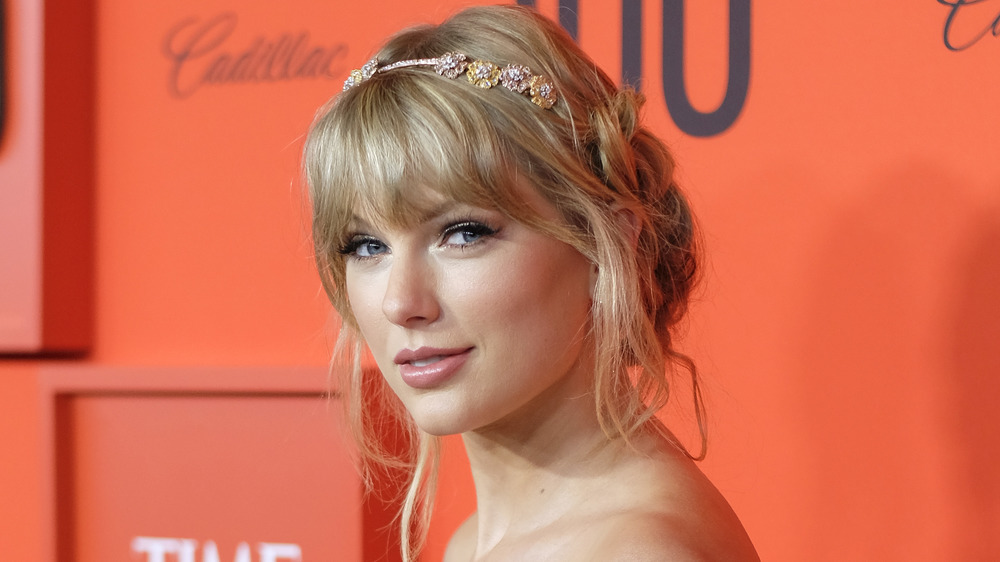 Dimitrios Kambouris/Getty Images
As with every Taylor Swift album, fans are trying to connect her Evermore songs to people in her life — past and present — and "Gold Rush" isn't any different. The track's lyrics — especially the lines, "What must it be like to grow up that beautiful?" and "Everybody wants you / Everybody wonders what it would be like to love you" — are certainly reminiscent of the singer-songwriter's 2019 hit "Lover," which includes the line, "I'm highly suspicious that everybody who sees you wants you." So, who is this attractive, sought-after person Swift can't stop singing about? Though she could be singing about boyfriend Joe Alwyn, fans suspect "Gold Rush" is about Swift's ex Harry Styles. (Coincidently, the former One Direction singer released a song called "Golden" last year, off his album Fine Line.)
Meanwhile, the track also has a surprising connection to one of the pop star's ex-best friends, Karlie Kloss. (The two are rumored to have had a falling out after years of friendship.) In May 2019, the supermodel shared an Instagram post with the caption, "Gold Rush." Interesting, right? While this theory does seem a little far-fetched — even for Swift — her songwriting abilities know no bounds, so just about anything is possible.